Rallies for Vintage & Classic Cars…
2021 saw Rally the Globe's welcome return to the open road after our Covid-enforced break, with crews having turned over their vintage and classic car engines and headed into Yorkshire and the Western Highlands of Scotland for our Cloverleaf events over summer. We returned to Scotland for a longer exploration of the Highlands & Islands in September, ahead of a more adventurous trip to Italy in October.
We are delighted to announce rally legend and former World Rally Championship (WRC) winner, Ari Vatanen, as the first President of Rally the Globe. The appointment sees Ari reunited with our Rally Director – former WRC co-driver Fred Gallagher who, for 20 consecutive years, was Clerk of the Course for the British round of the WRC. We very much look forward to seeing Ari at the finish line of the Carrera Italia in Sanremo – something of a relaunch for our international events schedule.
Staying in contact with our Members throughout the break and building long term relationships with our partners and suppliers put Rally the Globe in a great position to handle the challenges of planning rallies in changing times. We look forward to being on the road with our fellow enthusiasts in 2022 and beyond.
What our Rally Crews Say About Us…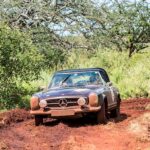 We made so many good friends, both with competitors and the support crew, who were exceptional despite the daily challenges.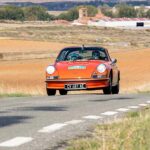 This was a superb rally, extremely well organised, attention to detail, good atmosphere with great people and support team, truly rally family.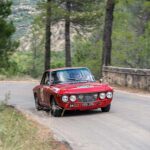 On-event support was superb. The mechanical support was wonderful when we needed it. All the marshals were excellent, helpful and very good-natured.