Rallies for Vintage & Classic Cars…
Following on from the stunning Carrera Italia in October, Rally the Globe is changing back up a gear in 2022 with three Classic and Vintage rallies on the continent. There's also the chance to reconnect with family on our Generations Rally. Details of all historical events are in the links below.
We ended the 2021 rally season on a high, having been selected as a finalist in The Historic Motoring Awards 2021, supported by Octane magazine. Our Cloverleaf series was up against four other strong nominations in the Motorsport Event of the Year category, and although we were disappointed not to be successful this time, we were thrilled to be recognised in this way.
As world rally driving legend Ari Vatanan continues his term as Rally the Globe's president, there is lots to reflect on and lots to look forward to. Over the winter former World Rally Championship (WRC) co-driver, and previous Clerk of the Course of the GB WRC round, Fred Gallagher, will be working with the team pulling together a new events calendar stretching both further ahead and further afield.
Watch this space…
What our Rally Crews Say About Us…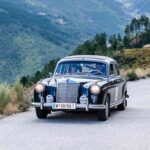 It was a fabulous event in every aspect. RTG did a wonderful job!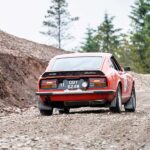 Fabulous, fun and very friendly atmosphere throughout. Rally the Globe is one of the most experienced in the business, with professional mechanical, medical and administrative support evident at every turn.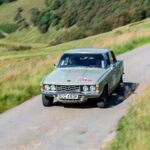 We loved it. Very good planning and organisation and excellent camaraderie. Well done!