Rallies for Vintage & Classic Cars…
Our 2022 rally calendar got off to a busy start with the first 'Generations Rally' taking place in the spring sunshine of the North of England, from a base on the shores of Lake Windermere. The event for crews from different generations was so well received that we have immediately launched the next Generations Rally for 2023 and look forward to once again filling the entry list. Don't delay in signing up for this one!
Next up for this year sees Rally the Globe back in Spain, this time for the Carrera España, before heading out to Belgium for a three-week adventure on the roads from Ypres to Istanbul in the summer.
From there, we round out the year with a vintage-only event in the stunning Austrian Alps and Italian Dolomites, before our Members-only West Country Cloverleaf sees us finishing in style.
Recce trips and detailed planning are also continuing for our other events beyond 2022, which see us heading to Alaska for a month-long epic journey down to Cabo San Lucas in Mexico, as well as another of our 'Carrera' series, this time in France.
Details of all of our upcoming rallies can be found below, and you can keep up to date on all the latest news here and on our social media pages.
What our Rally Crews Say About Us…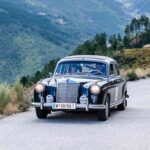 It was a fabulous event in every aspect. RTG did a wonderful job!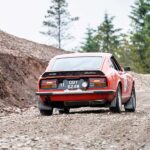 Fabulous, fun and very friendly atmosphere throughout. Rally the Globe is one of the most experienced in the business, with professional mechanical, medical and administrative support evident at every turn.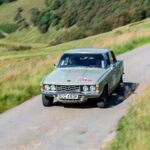 We loved it. Very good planning and organisation and excellent camaraderie. Well done!