Second running of Rally the Globe's acclaimed award-winner
One of the most significant events on the historic motorsport calendar
Three days of wonderful driving adventures for all ages based in magical Northumberland
Rookie winner as Talbot AV105 and Ford Escort RS2000 crews claim top prizes
Firing passions for forthcoming escapades in Europe, America and Asia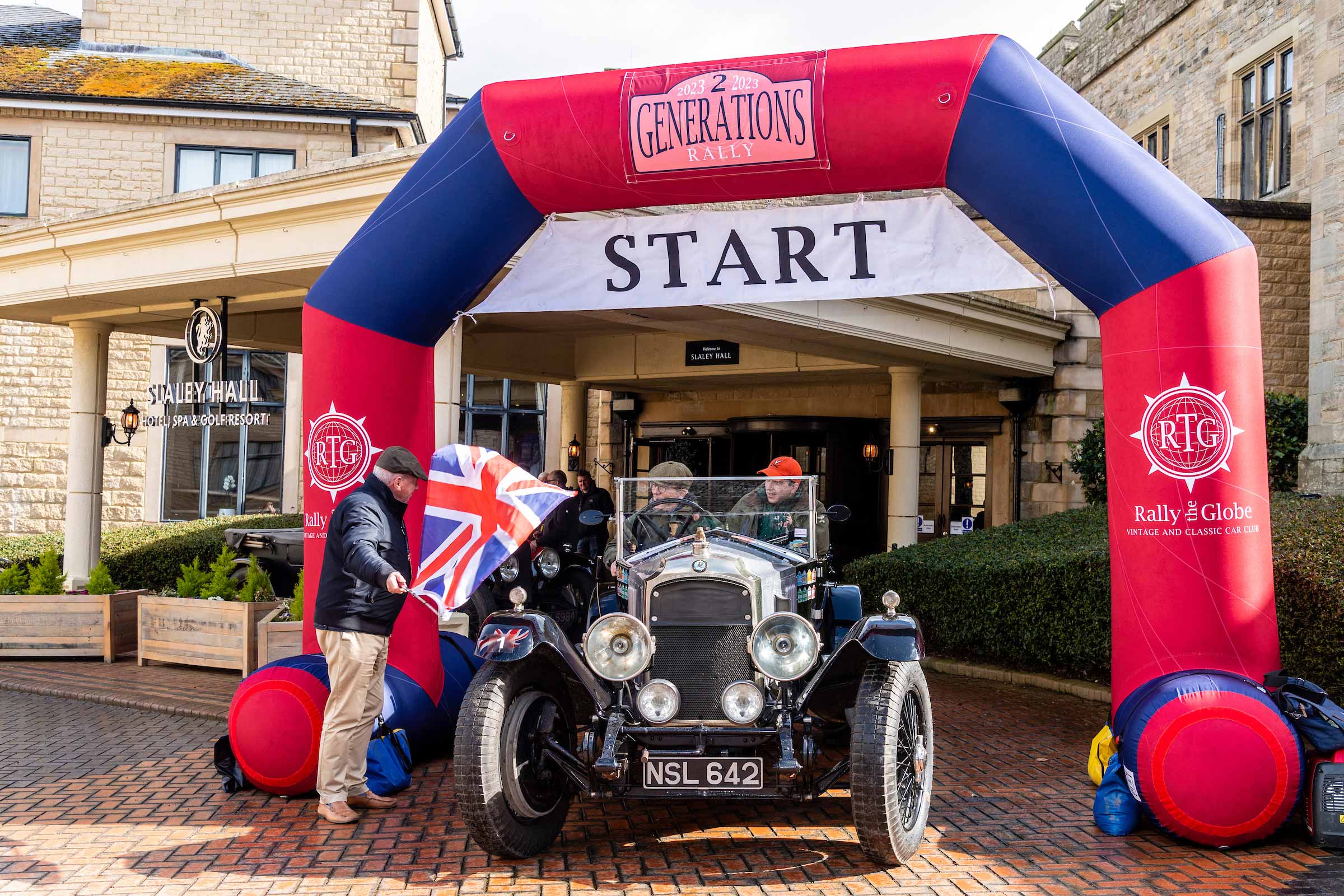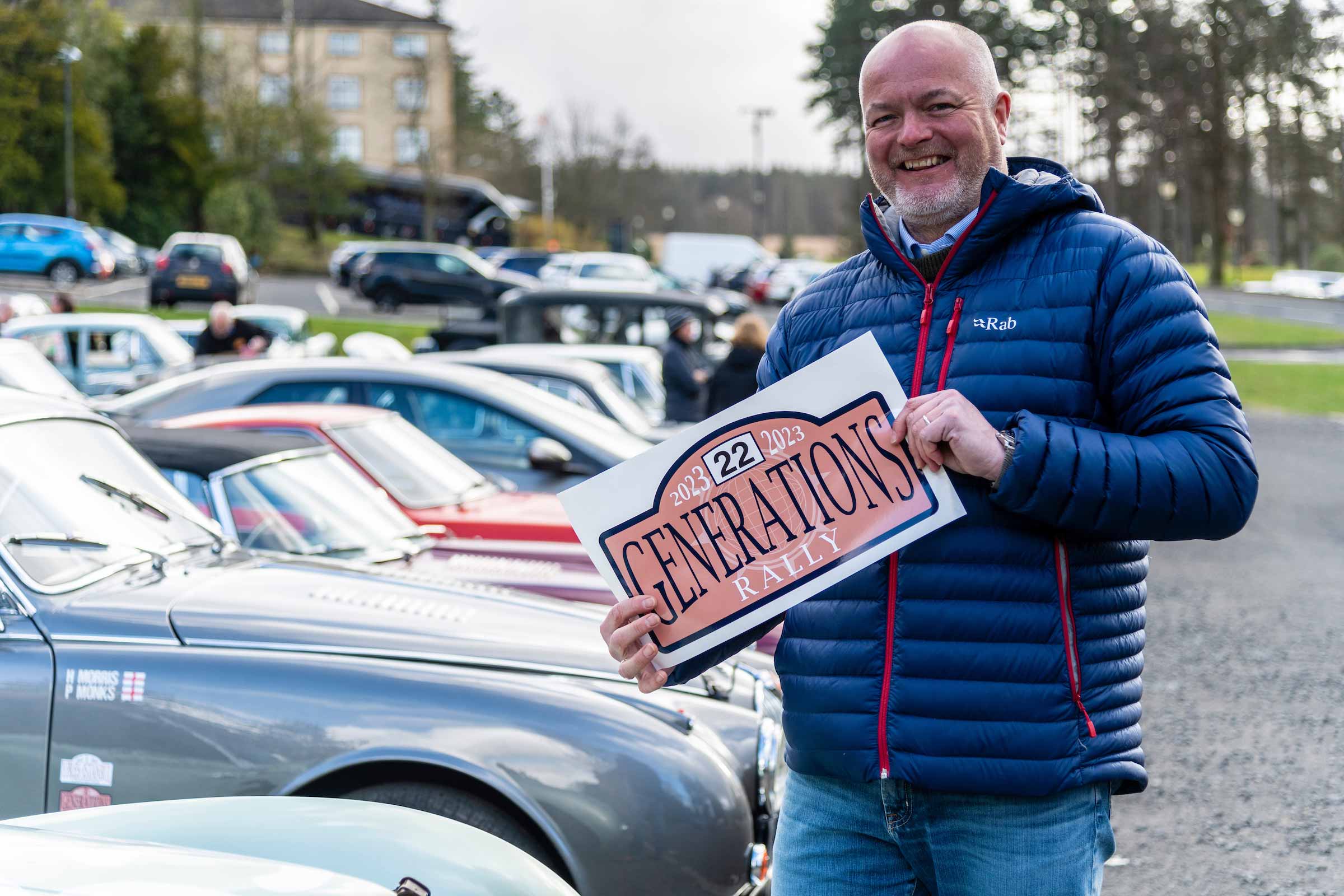 Building on the huge success of last year's pioneering award-winner, Rally the Globe's second Generations Rally has been hailed as an even greater triumph than its much-acclaimed forebear – recipient of the Best Competitive Event prize at the 2022 Royal Automobile Club Historic Awards.
As initiated 12 months ago specifically to ignite passions for historic motorsport among a younger audience of future participants, entries were aimed at driver/navigator crews from different generations.
Sticking further to that winning formula, the compact event (24-26 March) was again based at a single venue hotel with three days of Speed Tests and Regularity Sections offering newcomers a gentle introduction before building up to trickier challenges as their experiences escalated.
Once again the novel concept was extremely well-received with a full capacity entry of 75 crews featuring an amazing array of cars that spanned seven decades of glorious motoring history. These ranged from a phalanx of vintage Bentleys from the 1920s, through classic Aston Martin, Jaguar, Mercedes, MG, Porsche and TR sportscars of the 1950s and 1960s right up to more recent Alfa Romeo, Ford RS and Lancia classics from the 1970s and 1980s.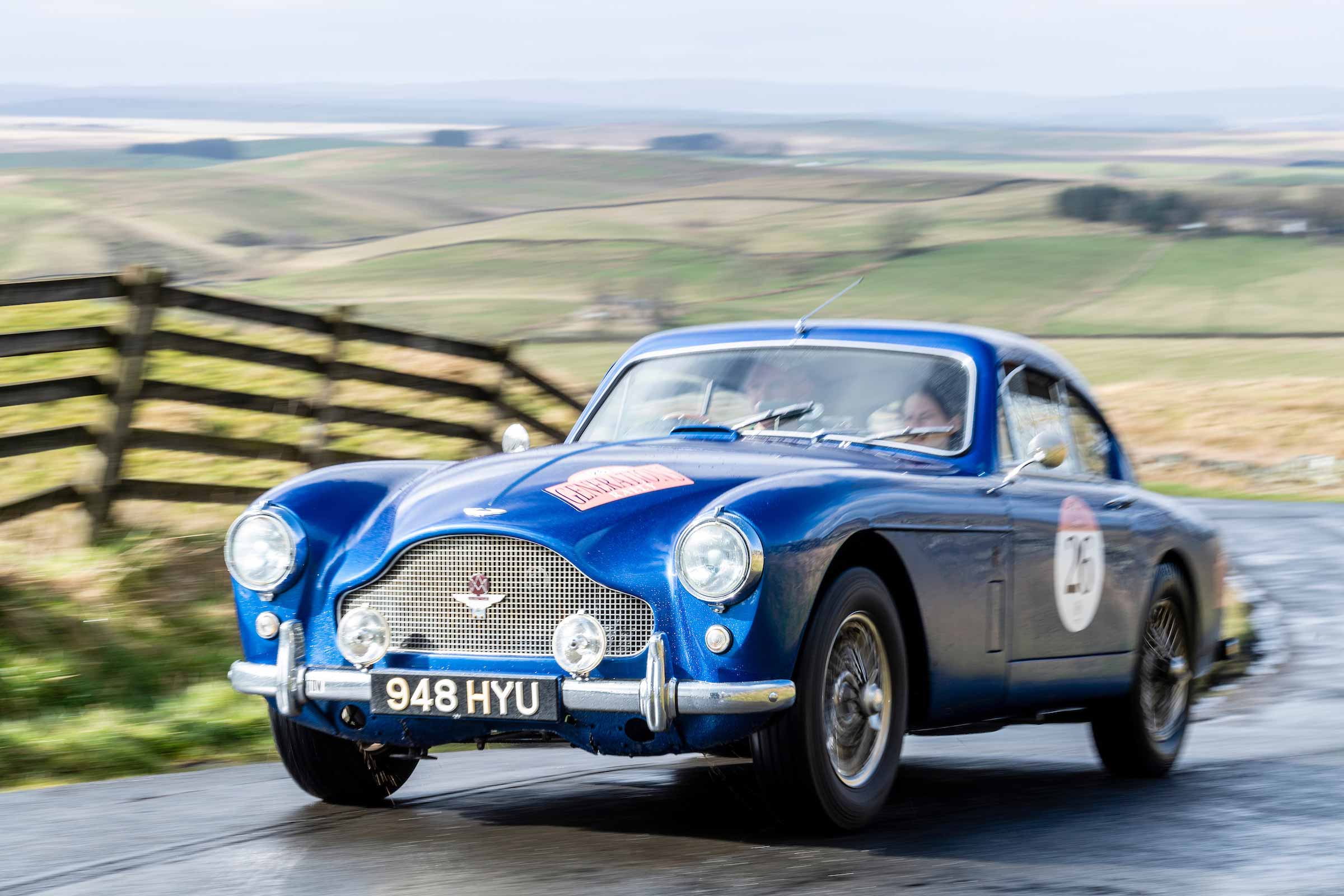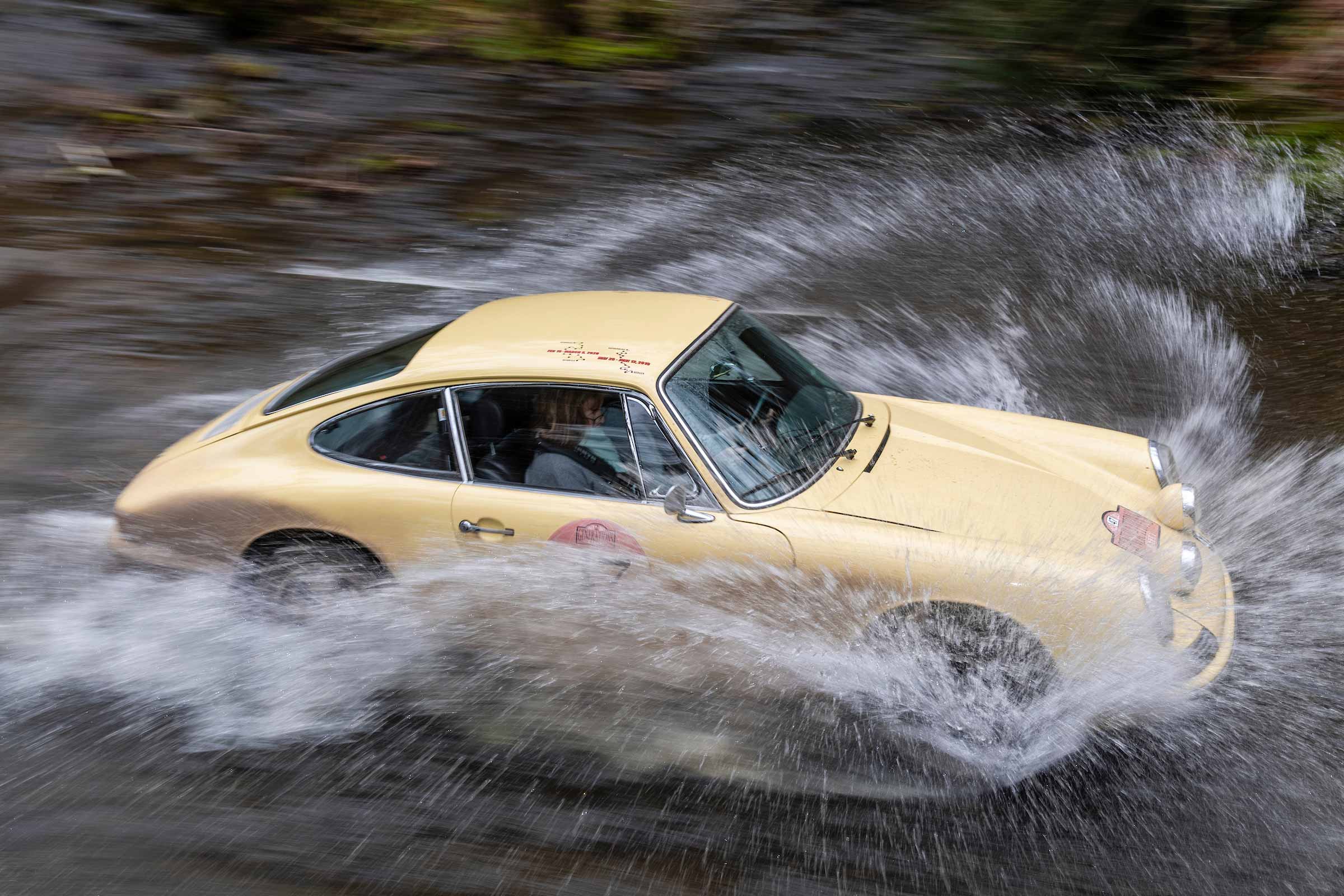 While the vast majority of the competing crews hailed from the UK, others had travelled from Ireland, Germany, Poland and Switzerland to savour what is already established as one of the best organised and most significant highlights on the historic motor sport calendar.
Having based the inaugural Generations Rally in the picture-postcard English Lake District, Rally the Globe found an equally scenic and special base for its follow-up event.
Competitors were accommodated at the impressive Slaley Hall Hotel located on the cusp of the North Pennines Area of Outstanding Natural Beauty with the action focused on the spectacular and traffic-free driving roads through the Northumberland, Cumbria and County Durham countryside. The mixed sunshine and showery weather in the north east of England might not have been quite as welcoming as the warm spring sunshine experienced in the Lakes, but it did nothing to dampen spirits.
With pre-event Friday morning scrutineering and documentation completed, the oldest car on the entry list – a 1924 Vauxhall 30-98 manned by father and son Charles and Thomas Bishop (photo below top) – was first to be flagged away from the hotel's courtyard by Fred Gallagher, Rally the Globe's renowned Rally Director. Either side of a coffee break at Naworth Castle, a packed afternoon included two Speed Tests at Hexham Racecourse, two Regularities close to Hadrian's Wall plus a map-reading based Passage Control section.
After Friday's tasty appetisers, Saturday gave all-comers a little more to get their teeth into with a generous serving of stunning Northumbrian coasts and magical castles along with three Speed Tests and five Regularities as well as a number of key Route Checks and Passage Controls. A hard-earned lunch was enjoyed at The Alnwick Garden in the shadow of Alnwick Castle, better known to Harry Potter disciples as the Hogwarts School of Witchcraft and Wizardry.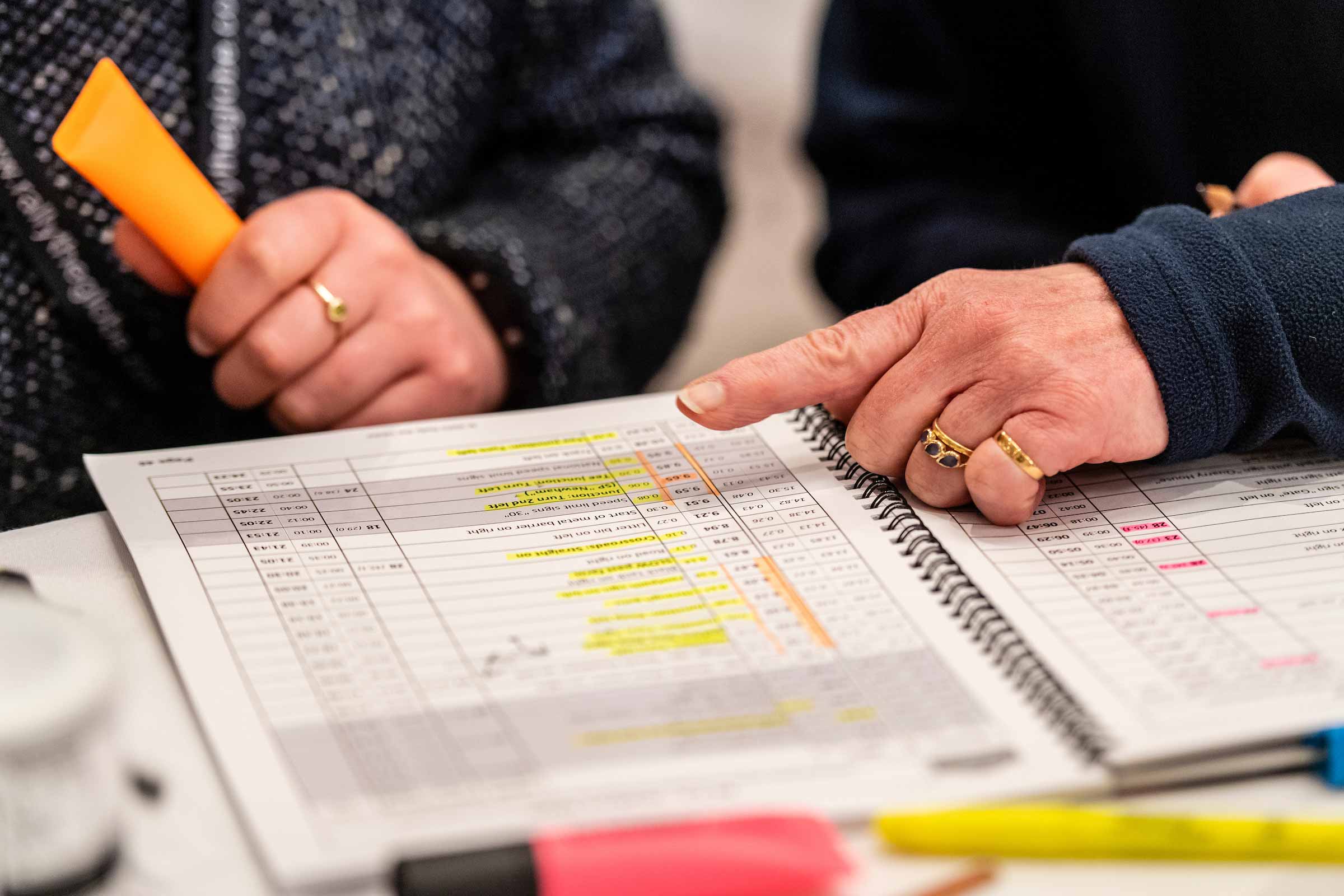 Sunday morning's concluding six sections were all set closer to base in the beautiful woodlands and rustic bliss of the Durham Dales with a well-deserved coffee and bacon roll break in the hall of Raby Castle.
As the curtain came down on some memorable competition through some superb landscapes, it was the 1974 Ford Escort of Paul Taylor and his god-daughter Sophie Haslam (photos top and below bottom) which took top honours in the Classic category.
Incredibly – and validating the ethos of the Generations Rally – it was Sophie's very first event… but possibly not her last. "I think I've benefited from a huge dose of beginner's luck," she said modestly before adding: "and the three stopwatches on the dashboard really helped as well!"
The equally competitive Pre-War Category was won by the somewhat more experienced pairing of Michael Birch and Emily Anderson in their distinctive green 1934 Talbot AV105 (photo below row seven).
In addition to the coveted overall and class awards, a pair of discretionary prizes were also presented. The Against All Odds trophy went to Cathie and Max Clark whose determination to compete resulted in them buying a little blue MG Midget to replace their originally entered Mini which was not going to be ready in time.
The Spirit of the Rally award went to Alan and Ed Stansfield who were so inspired when spectating at last year's Generations Rally that they wasted no time preparing a 1983 Ford Capri (photo below row nine) so they could join this year's starters.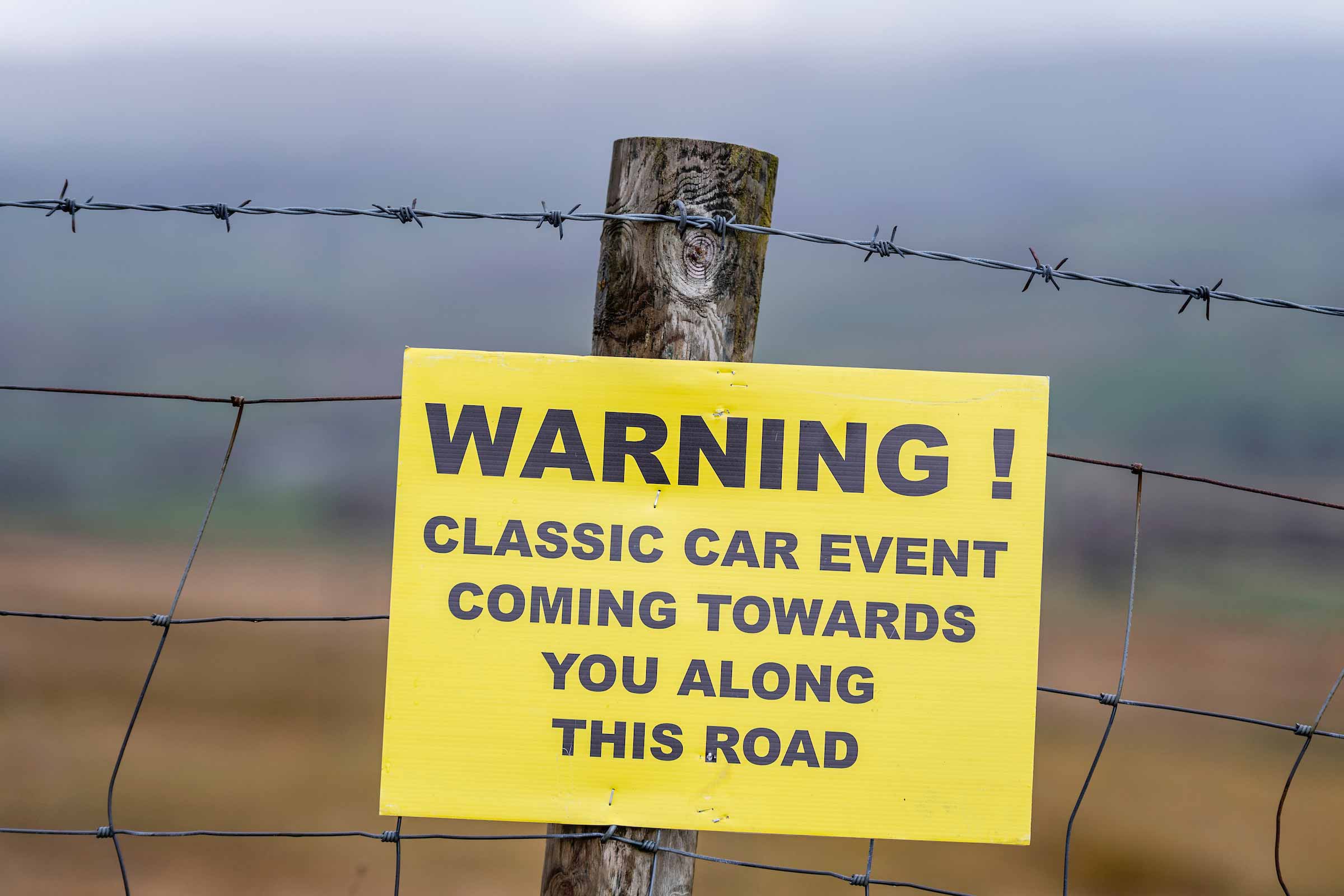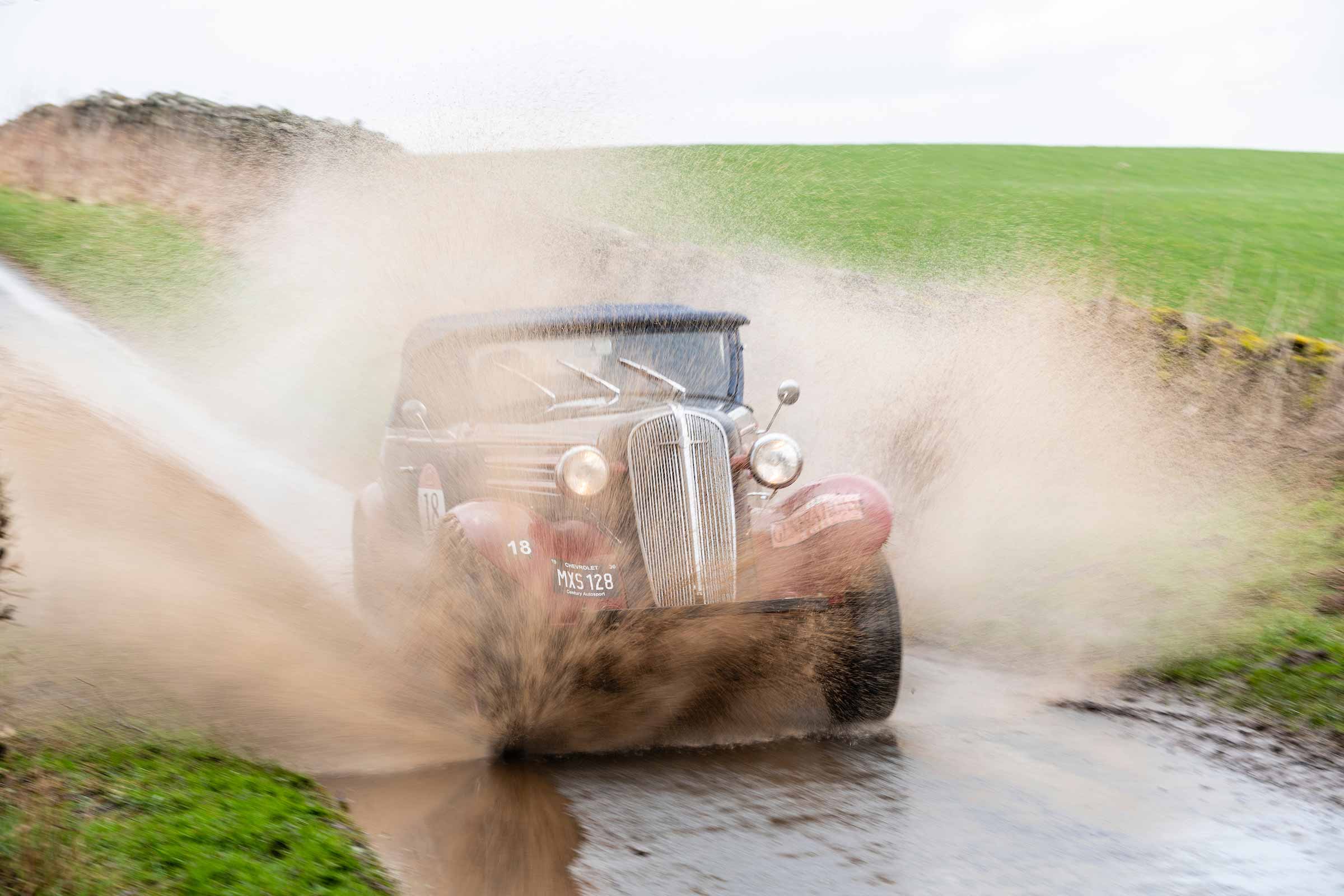 With the prizes presented, Gallagher reflected on yet another five star Rally the Globe success. "The weather might not have been quite as kind to us as last year but everything else slotted into place beautifully and it was wonderful to see so many people from such a wide range of ages having such a great time," enthused a delighted Gallagher. "We set out to enthuse those still in the teens and twenties about our sport. Once again, our Generations Rally was a massive triumph and unequivocally did just that."
Clerk of the Course, Mark Appleton, was equally delighted with the high praise heaped on what he and Route Coordinator Martyn Taylor had created. "The idea was to put together an event which was a good introduction to endurance rallying but which also gave the crews a real sense of achievement," he explained. "The route has been brilliant, Martyn found some fantastic venues and it's obvious that everybody has had a really fabulous time."
Such has been the positive feedback from all those who participated that Rally the Globe has already announced the date for a third staging of its super-successful Generations Rally. Sticking to what is clearly such a winning formula, next year's third running will take place over the 22-24 March weekend but will move to a new base in rural Cheshire thus offering returning competitors a very different backdrop.
In the meantime, the lauded Rally the Globe team has a very busy and exciting year ahead with three more over-subscribed escapades on the 2023 calendar. Next up is the Vintage Shamrock in Ireland (8-11 May) followed by the Carrera Riviera which runs from Deauville to Cannes in la belle France (4-15 June) and, finally, the epic Alaska to Mexico Marathon (27 August-26 September).
Those highlights are swiftly followed in the New Year by another truly extraordinary driving adventure: the Road to Hanoi Marathon (27 January–23 February). While all the 2023 events already boast a full or near full entry, a few places do remain open for what promises to be an incredible journey through the wonders of Vietnam, Cambodia, Thailand and Laos.