• Ambitious new club primed for the first of its driving adventures
• Full capacity entry gears up for nine days of epic motoring
• Mouthwatering cocktail of deserted country roads, race circuits and historic hotels 
• Evocative field ranges from vintage Bentleys to classic Jaguars and Aston Martins
• Follow-up events filling up fast as Rally the Globe comes of age 
The final countdown has commenced to the first of Rally the Globe's exciting new portfolio of epic worldwide driving events: next month's eagerly-anticipated – and impressively sold-out – Carrera Iberia (7-17 October).
Launched late last year, Rally the Globe is a new, not-for-profit club established by a number of regular historic rally competitors to provide them, and the growing number of likeminded and enthusiastic vintage and classic car owners, with memorable motoring adventures right around the world. Next month's Carrera Iberia is the first of these sought-after events.
The magical ten-day journey will take participants on an exhilarating voyage from the historical port of Santander in northern Spain to Vilamoura on the southern coast of Portugal – an epic 3,470kms passage packed with outstanding attractions as well as competitive sections to entertain the more spirited.
The carefully planned route features nine days of memorable driving on deserted asphalt roads far away from the beaten track taking entrants through vineyards such as Rioja and the Douro Valley, quaint towns, rolling hills, dramatic canyons, twisting hillclimbs and atmospheric medieval citadels, all interspersed with overnight stops at paradors, pousadas and five-star hotels in the wine regions.
Adding further to the experience, the daily itinerary always includes several  regularity tests requiring comradery and team-work from driver and navigator while, for those wishing to unleash their cars, there are visits to a number of the region's top race circuits: Navarra, Braga, Portimao and Estoril where Ayrton Senna won his first Grand Prix.
"I'm really thrilled with route we devised for our very first event," confirmed Fred Gallagher, Rally the Globe's vastly experienced and internationally respected Rally Director. "Everyone who has driven these roads during our preparations has remarked on just how traffic-free they are. They have also enthused about the great variety of roads ranging from twisty mountain passes to the vast plains of Don Quixote country."
Unlike some of Rally the Globe's more endurance-style rallies in the future, its collection of Carrera events will all be purposefully set on smooth asphalt roads, encouraging participants to enter cars not seen quite so often on such escapades.
"I'm delighted to see E-types, Aston Martin DB5s and MGAs on the start list – a detail which is almost as significant as the fact that we have achieved a completely full entry for Rally the Globe's first event," extolled Gallagher who is also pleased that a third of the entrants are in the pre-1948 vintage category. Indeed, the roster includes no fewer than eight early Bentleys in a year when the famous Flying B is celebrating its centenary.
Among the 'Bentley Boys' are Graham and Marina Goodwin, recent winners of the Peking-to-Paris marathon. Graham is also one of the founding members – and Chairman – of Rally the Globe.
Since the new venture was launched last November, Gallagher and Goodwin  have assembled an impressive team including many of the business' most eminent specialists to ensure unrivalled levels of professionalism, experience, vision and voyage.
Now, less than a year after its conception, Rally the Globe comes of age when its inaugural Carrera Iberia hits the road in just a few weeks' time. Thereafter follows a full-programme of endurance and adventure style rallies filling the next four years – many of these are already in an advanced stage of preparation.
Next up is the East African-based 'Southern Cross Safari' in February 2020 followed quickly by the Celtic Challenge in the British Isles next April and then the ultimate 'Round the World' split into three individual sections between May 2020 and June 2021. A few remaining places on those events are still available for those to take advantage of Rally the Globe's inspiration, vision and expertise.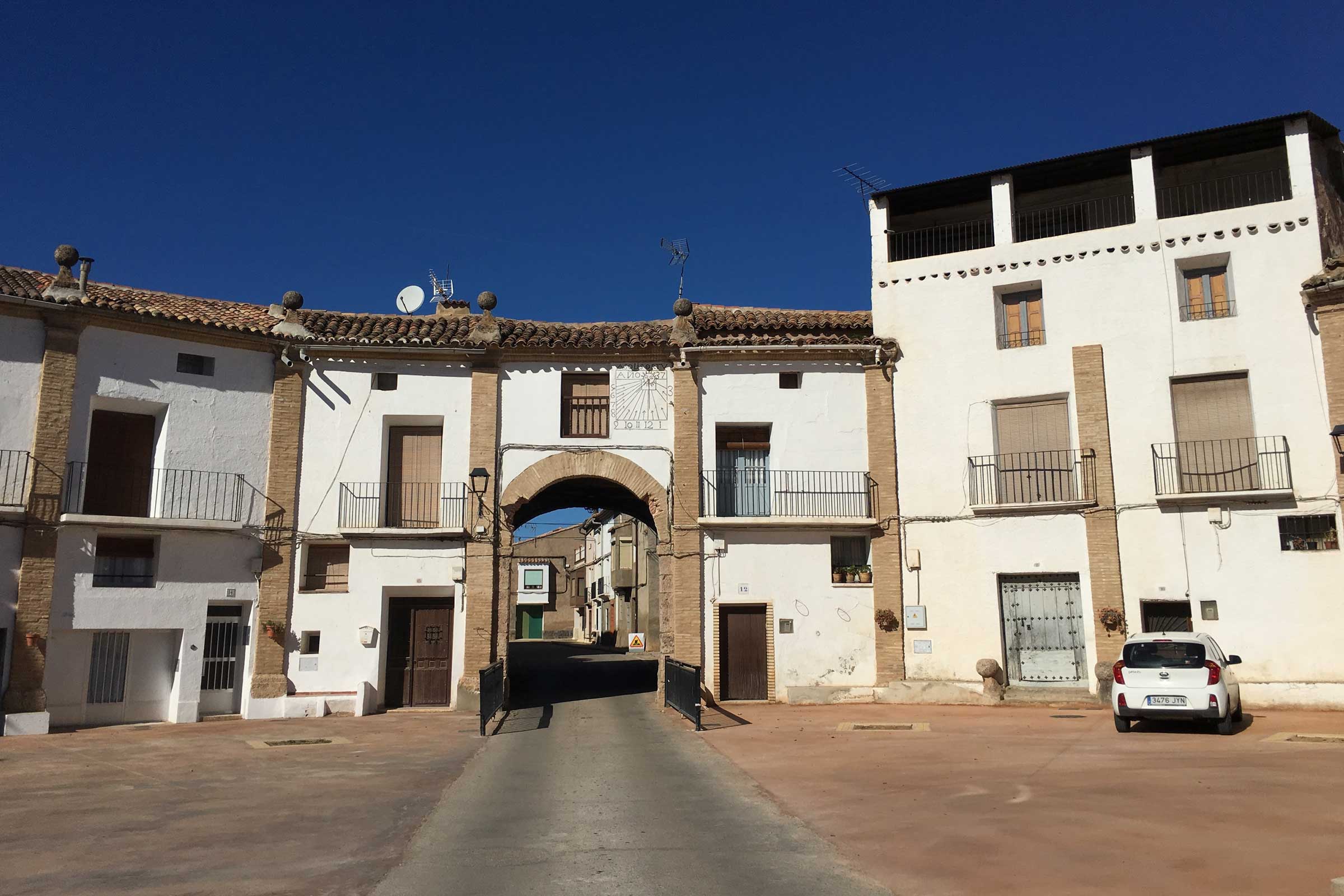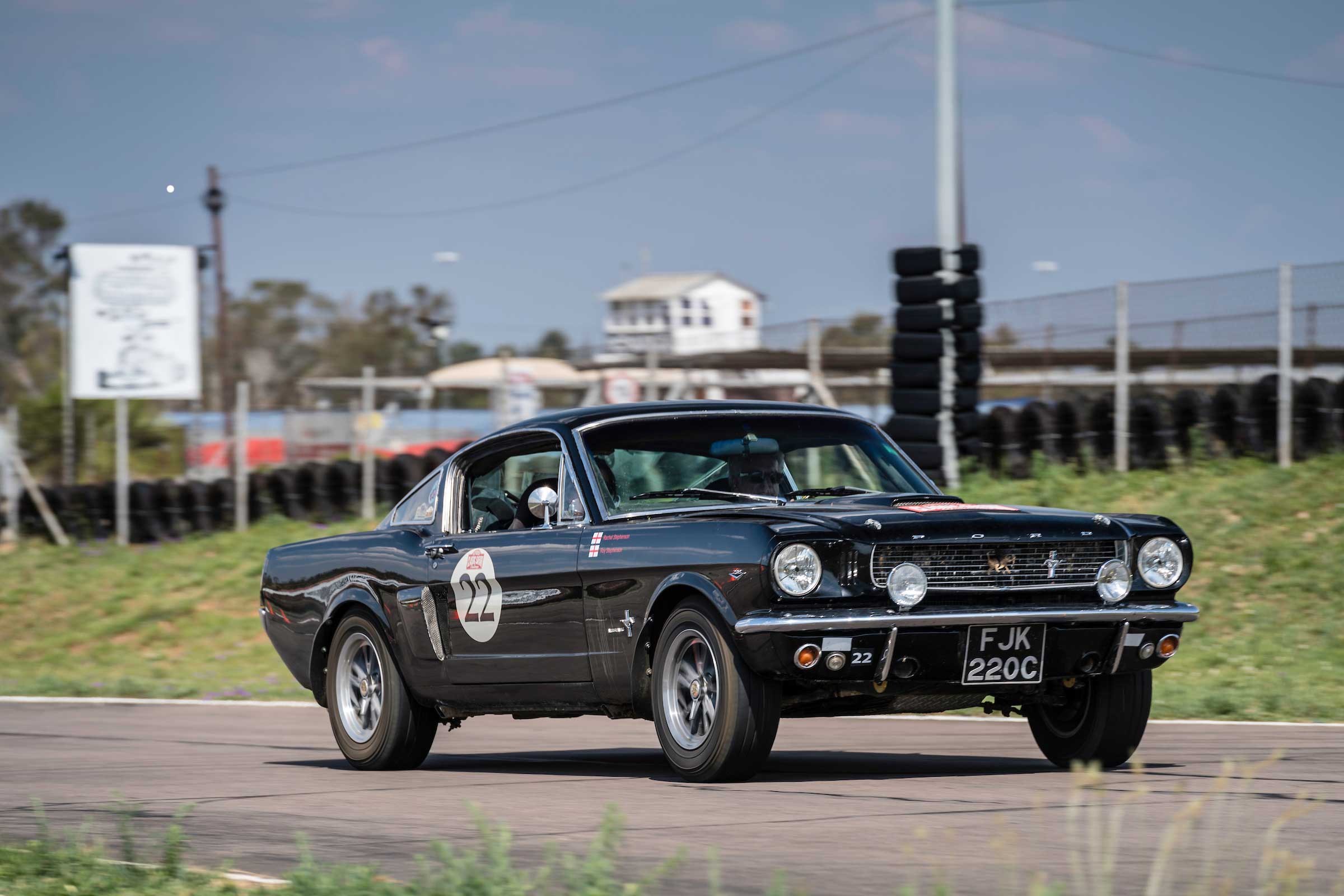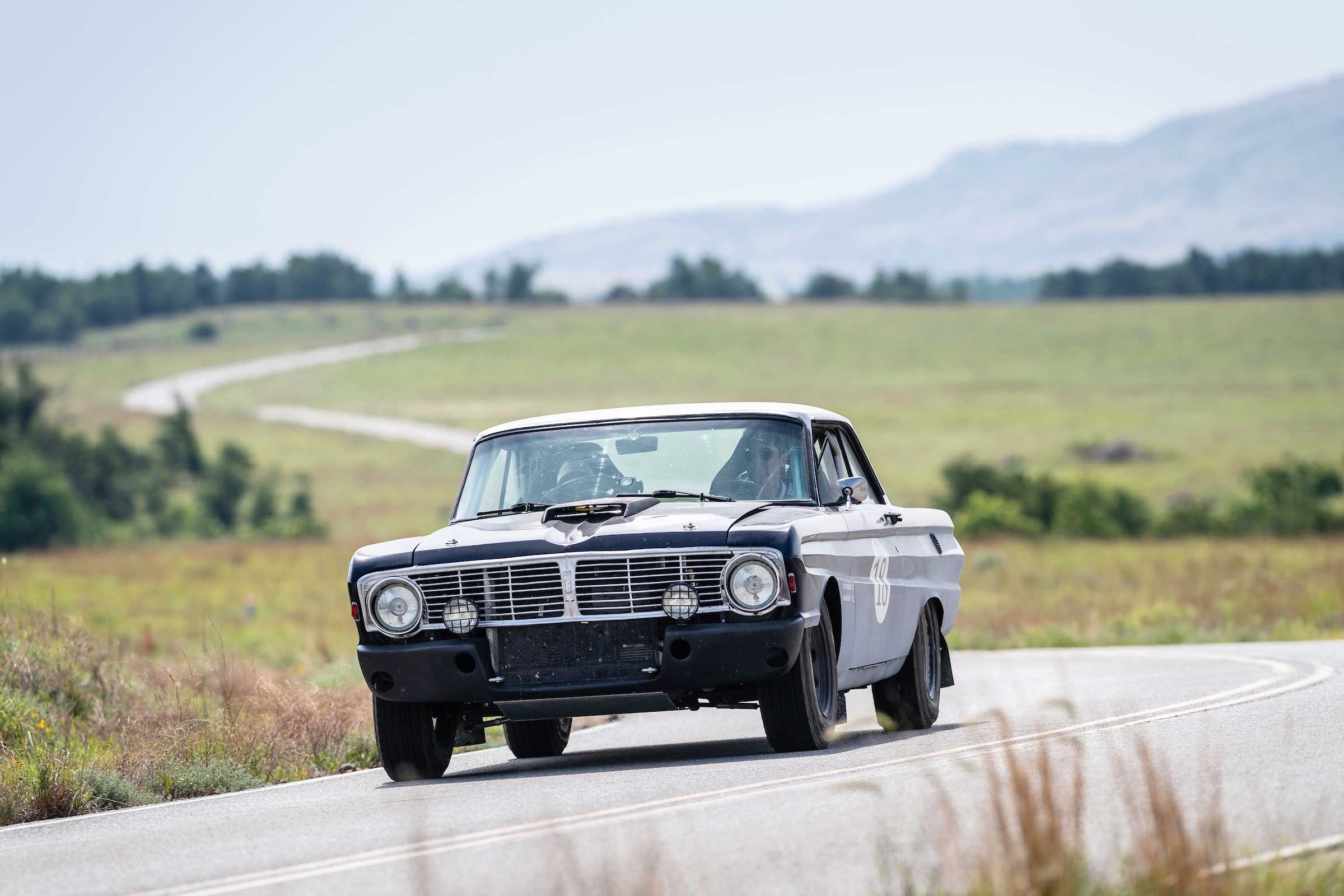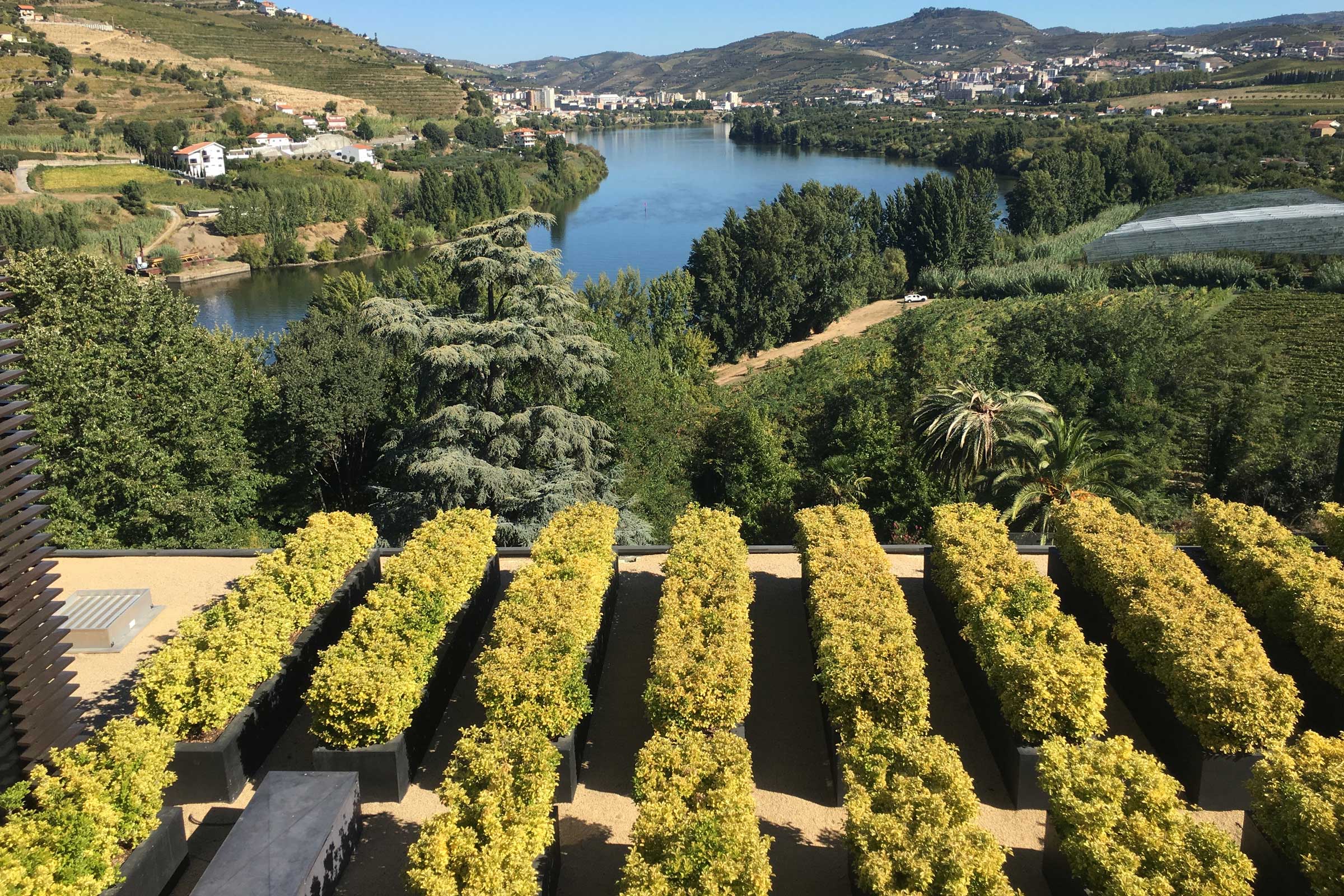 2019 CARRERA IBERIA: ENTRIES
1. Gavin Henderson (GBR)/Diana Henderson (GBR) 1922 Bentley 3-4 1⁄2
2. Bertie Van Houtte (FRA)/Charlotte Van Houtte (GBR) 1925 Bentley 3-4 1⁄2
3. Keith Ashworth (GBR)/Norah Ashworth (GBR) 1927 Bentley 4 1⁄2 Le Mans
4. Graham Goodwin (GBR)/Marina Goodwin (GBR) 1927 Bentley Speed 3-4 1/2
5. Clint Smith (GBR)/Dawn Smith (GBR) 1929 Bentley Speed Six
6. Anthony Strelzow (CAN)/Lee-Ann Strelzow (CAN) 1936 Bentley Derby Drophead Coupe
7. Paul Hartfield (GBR)/Matthew Hartfield (GBR) ­1936 Packard Super 8 Sedan
8. Andrew Long (GBR)/Gina Long (GBR) 1937 Bentley Derby VDP
9. Jim Gately (USA)/Tony Brooks (GBR) 1947 Kurtis Comet
10. Anton Gonnissen (BEL)/Inge Willemen (BEL) 1948 Bentley Speed 8
11. Len Treeter (CAN)/Christof Ley (GER) 1958 Mercedes-Benz Ponton 220S
12. Mike Harrison (GBR)/Lorna Harrison (GBR) 1959 Triumph TR3A
13. Charles Stuart-Menteth (GBR)/Nicola Stuart-Menteth (GBR) 1962 MGA MK2
14. David Roberts (GBR)/Jo Roberts (GBR) 1963 Triumph TR4
15. Sholto Gilbertson (GBR)/Caspar Killick (GBR) 1964 Jaguar E-Type
16. Alan Beardshaw (GBR)/Tina Beardshaw (GBR) 1965 Aston Martin DB5
17. Manuel Dubs (SWI)/Irene Dubs (SWI) 1965 Ford Mustang V8 Convertible
18. Stephen Hardwick (GBR)/Samantha Hardwick (GBR) 1965 Ford Falcon
19. Roy Stephenson (GBR)/Rachel Stephenson (GBR) 1965 Ford Mustang
20. Jeremy Clayton (GBR)/Jenny Clayton (GBR) 1966 Ford Mustang
21. Mick de Haas (NLD)/Grace de Haas (NLD) 1966 Mercedes-Benz 280SL
22. Roland Singer (AUT)/Bernhard Ziegler (AUT) 1966 Saab 96 V4
23. Neil Oatley (GBR)/Peta Oatley (GBR) 1967 Lancia Fulvia 1.3S Rallye
24. Isabelle Mathew (GBR)/Denise Seely (GBR) 1967 Mercedes-Benz 280SL
25. Rogier Quekel (NLD)/Marjan te Velde (NLD) 1970 Mercedes-Benz 280SE
26. Clemens Lansing (GER)/Emilia Lansing (GER) 1971 Porsche 911 Targa
27. Otakar Chládek (CZE)/Jindřiška Žemličková (CZE) 1971 Mercedes-Benz 350SL
28. Anthony Verloop (NLD)/Sonja Verloop (NLD) 1973 MGB GT V8
29. Wilfried Schaefer (GER)/Sandra Schaefer (GER) 1973 Porsche 911S
30. David Danglard (USA)/Susan Danglard (USA) 1973 Porsche 911
31. Andrew Laing (GBR)/Ian Milne (GBR) 1974 Datsun 240Z