Rally the Globe are absolutely delighted to have been crowned the winners of the Competitive Event of the Year Award for the Generations Rally 2022, at a glitzy awards evening at the Royal Automobile Club's Historic Awards in London.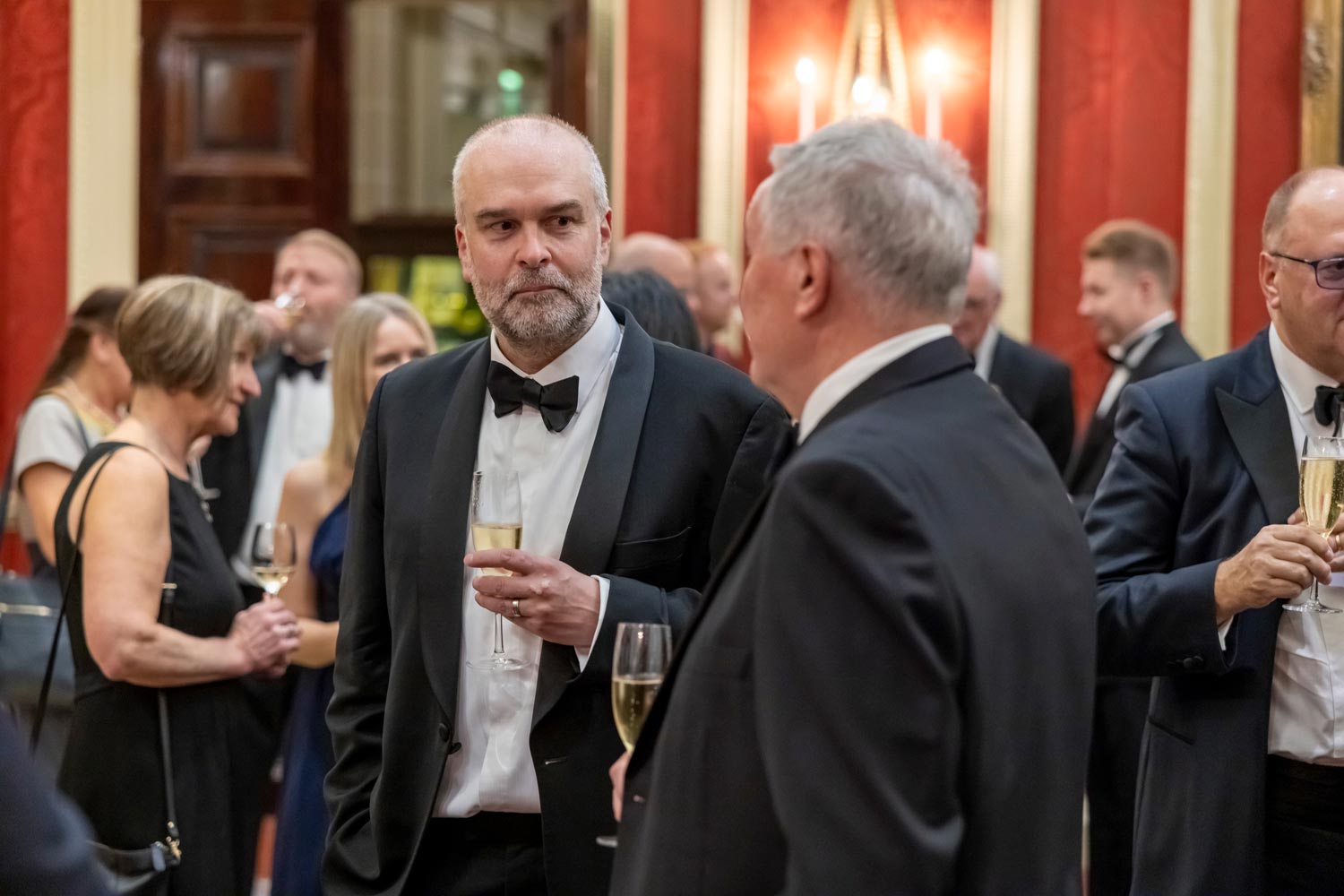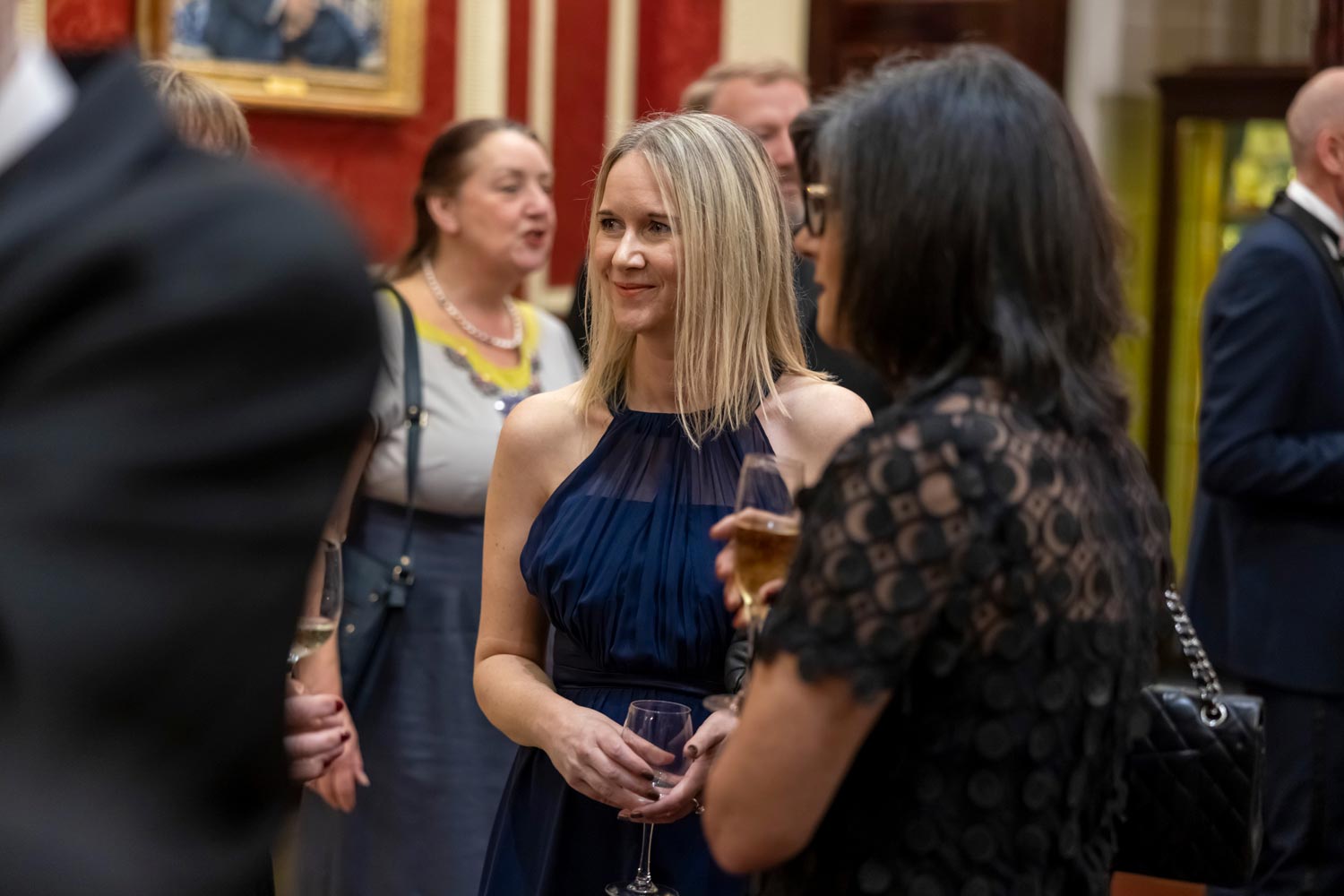 The judges said:
"Rally the Globe's Generations Rally 2022 was well-conceived, organised and executed. It was designed to encourage mixed-generation teams of all ages and levels of experience to enjoy their vintage and classic cars of all shapes and sizes on legendary roads in some of the most beautiful parts of Northern England. As an introduction to classic rallying, it was superb."
As an organisation which has just passed its fourth birthday, and has spent two of those years under the shadow of a pandemic, we are honoured to have recognition not just for the event, but for Rally the Globe as a club and the fantastic team of many talented and experienced individuals who worked together to deliver the Generations Rally, both behind the scenes and on the ground. We are also grateful for the support of all of those who entered the event and threw themselves whole-heartedly into making it an incredible success.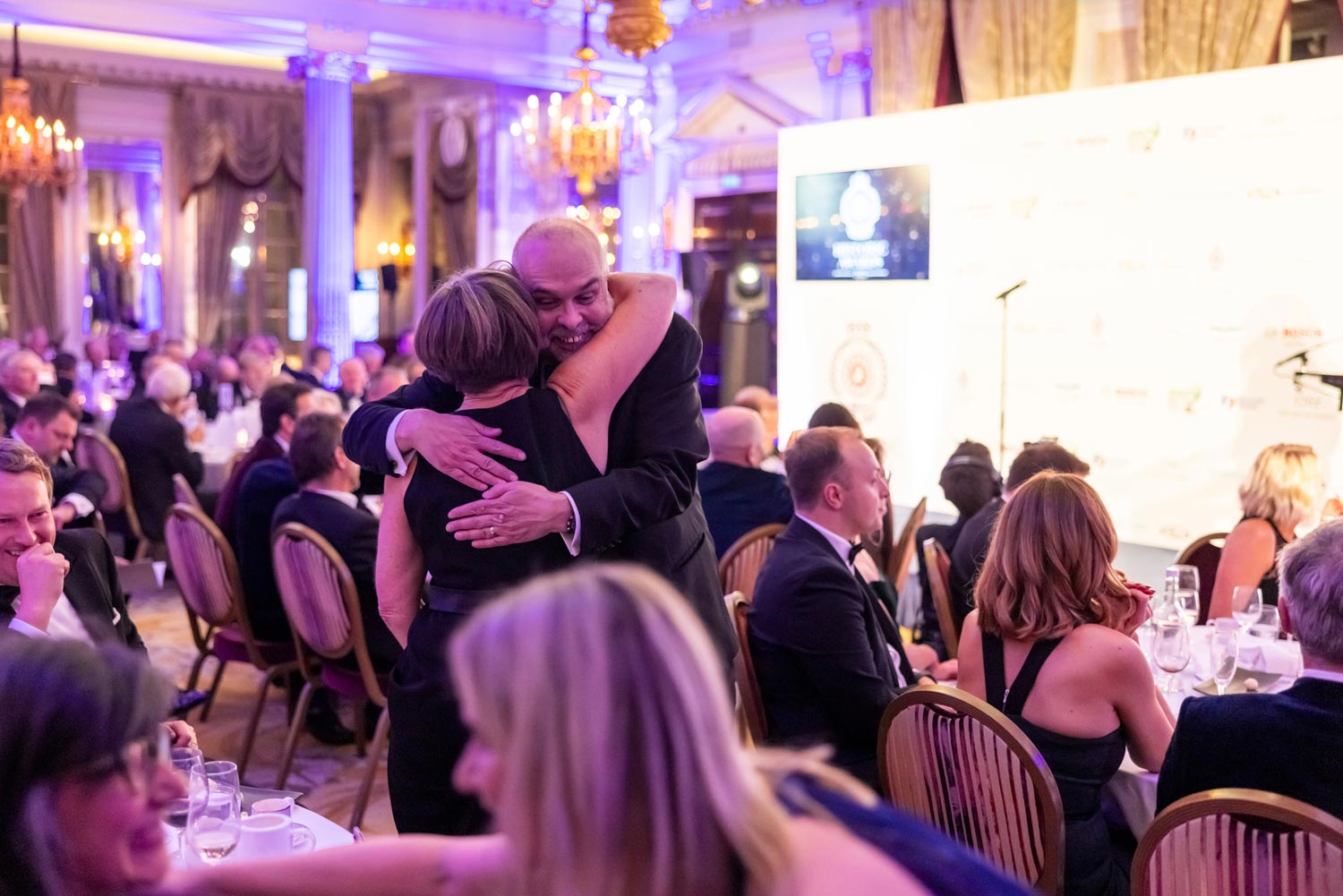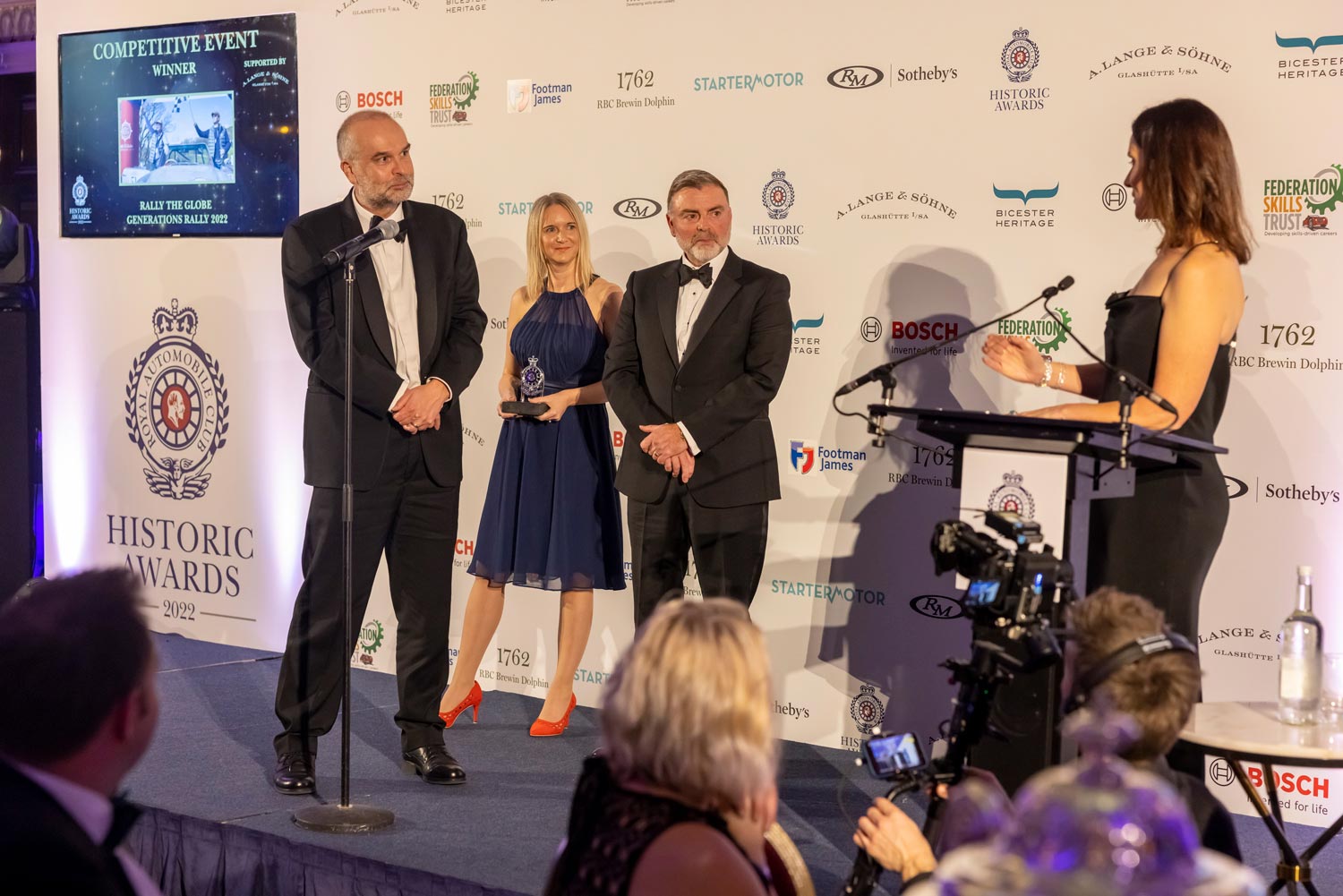 Graham Goodwin, Chairman, said "To be shortlisted for this award was a real treat and a confirmation of the innovation and experience than runs through Rally the Globe. To win the award is the icing on the cake and is a lovely confirmation that we are making a serious contribution to the sport of historic rallying. We have come a long way in a short space of time, but we are not complacent. Watch this space!"    
Mark Appleton, Clerk of the Course, added "The idea for the Generations Rally was hatched in the very early stages of Rally the Globe's journey as a way to share our wonderful sport with younger family members and we're over the moon to win this award. To receive plaudits such as these in the prestigious surroundings of the RAC, that has nurtured and influenced the development of motorsport and motoring itself, makes it all the more special.  The Generations Rally and RtG is going from strength to strength and we can't wait to welcome crews to the second edition in a few months' time."
Congratulations to all the winners and finalists at what was a fantastic celebration of historic motoring.
Photography © – Rob Cadman