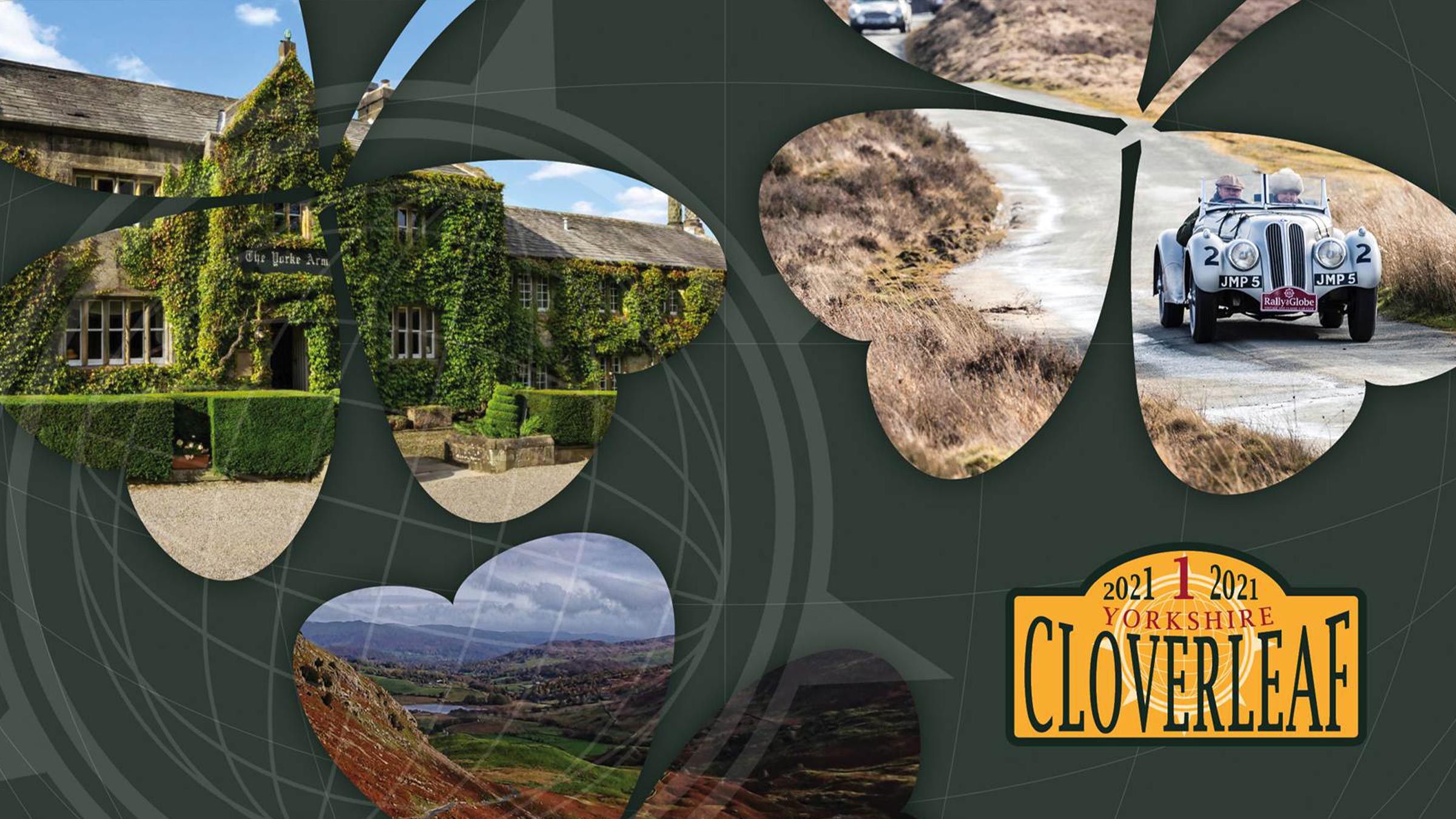 Video highlights from the June Yorkshire Cloverleaf
Highlights from the June Yorkshire Cloverleaf
For more photos, highlights and high resolution imagery please click on the link below to view Gerard Brown's website

The June Yorkshire Cloverleaf Dispatch
| | | | | | | | | |
| --- | --- | --- | --- | --- | --- | --- | --- | --- |
| Team | Crews | Team Pos'n | Total | O'all Pos'n | Day 1 | Day 2 | Day 3 | Day 4 |
| Wensleydale | Beardshaw / Oatley / Lovett | 1 | 00:08:01 | 1 | 00:03:19 | 00:03:25 | 00:00:39 | 00:00:38 |
| Swaledale | McWilliam / Roberts / Laing | 2 | 00:09:46 | 2 | 00:04:09 | 00:03:57 | 00:00:48 | 00:00:52 |
| Rosedale | Hardwick / Monks / Henderson | 3 | 00:10:38 | 3 | 00:03:07 | 00:05:53 | 00:00:57 | 00:00:41 |
| Coverdale | Ashworth / Hodgson / Stephenson | 4 | 00:16:52 | 4 | 00:07:41 | 00:07:17 | 00:00:52 | 00:01:02 |
Event Entry List
| | | | | | |
| --- | --- | --- | --- | --- | --- |
| No. | Crew | Vehicle | CC | Year | Class |
| 1 | Keith Ashworth (GB) / Norah Ashworth (GB) | Bentley Le Mans | 4500 | 1927 | - |
| 2 | Craig McWilliam (GB) / Chloe Mackay (GB) | Maserati Indy | 4900 | 1974 | - |
| 3 | Alan Beardshaw (GB) / Tina Beardshaw (GB) | Aston Martin Ulster | 1398 | 1934 | - |
| 4 | Stephen Hardwick (GB) / Samantha Hardwick (GB) | Talbot BI 105S | 3000 | 1937 | - |
| 5 | Adrian Hodgson (GB) / Christine Hodgson (GB) | Austin A90 Westminster | 2912 | 1955 | - |
| 6 | Phillip Monks (GB) / Patricia Monks (GB) | Jaguar Mk 2 | 3442 | 1961 | - |
| 7 | David Roberts (GB) / Jo Roberts (GB) | Triumph TR4 | 2138 | 1963 | - |
| 8 | Gavin Henderson (GB) / Diana Henderson (GB) | 911 | 1991 | 1965 | - |
| 9 | Neil Oatley (GB) / Peta Oatley (GB) | Lancia Fulvia 1.3S Rallye | 1300 | 1967 | - |
| 10 | Peter Lovett (GB) / Zoe Lovett (GB) | Porsche 911 | 2400 | 1972 | - |
| 11 | Roy Stephenson (GB) / Rachel Stephenson (GB) | BMW 3.0 CSi | 3000 | 1973 | - |
| 12 | Andrew Laing (GB) / Ian Milne (GB) | Datsun 240Z | 2400 | 1973 | - |
Our rally is now completed!
Our Cloverleaf events are small group rallies with a very limited number of places available. The Yorkshire edition will be based in Nidderdale in the Yorkshire Dales for three nights, with sole use of all the accommodation and facilities.
There will be four days of competition with the emphasis on fun, smiles and the unexpected more than the stopwatch.
Exclusive and personal experiences that are not normally possible with a larger rally group.

Great driving, great food & drink, and great friendships.
Event Highlights
The Yorkshire Cloverleaf will be based just 25 miles from Rally the Globe Head Office at the luxurious Yorke Arms in the stunning surroundings of Nidderdale in the Yorkshire Dales. From the Yorke Arms we will be exploring the inner and outer reaches of what any Yorkshire resident will tell you is God's own county. There will be traditional tests and short regularity sections mixed in with some more unconventional challenges – all with a healthy serving of Dales, Moors and dry Yorkshire wit.
Rally the Globe is a not-for-profit club that exists to support a broad family of motorsport enthusiasts who want to explore the world in historic and classic vehicles. All our club's rallies come with highly experienced support crew and safety cover including:
Expert teams of sweep mechanics
Recommendations of experts in crew training and car preparation, shipping and insurance
Advice, encouragement and assistance from our friendly and knowledgeable team