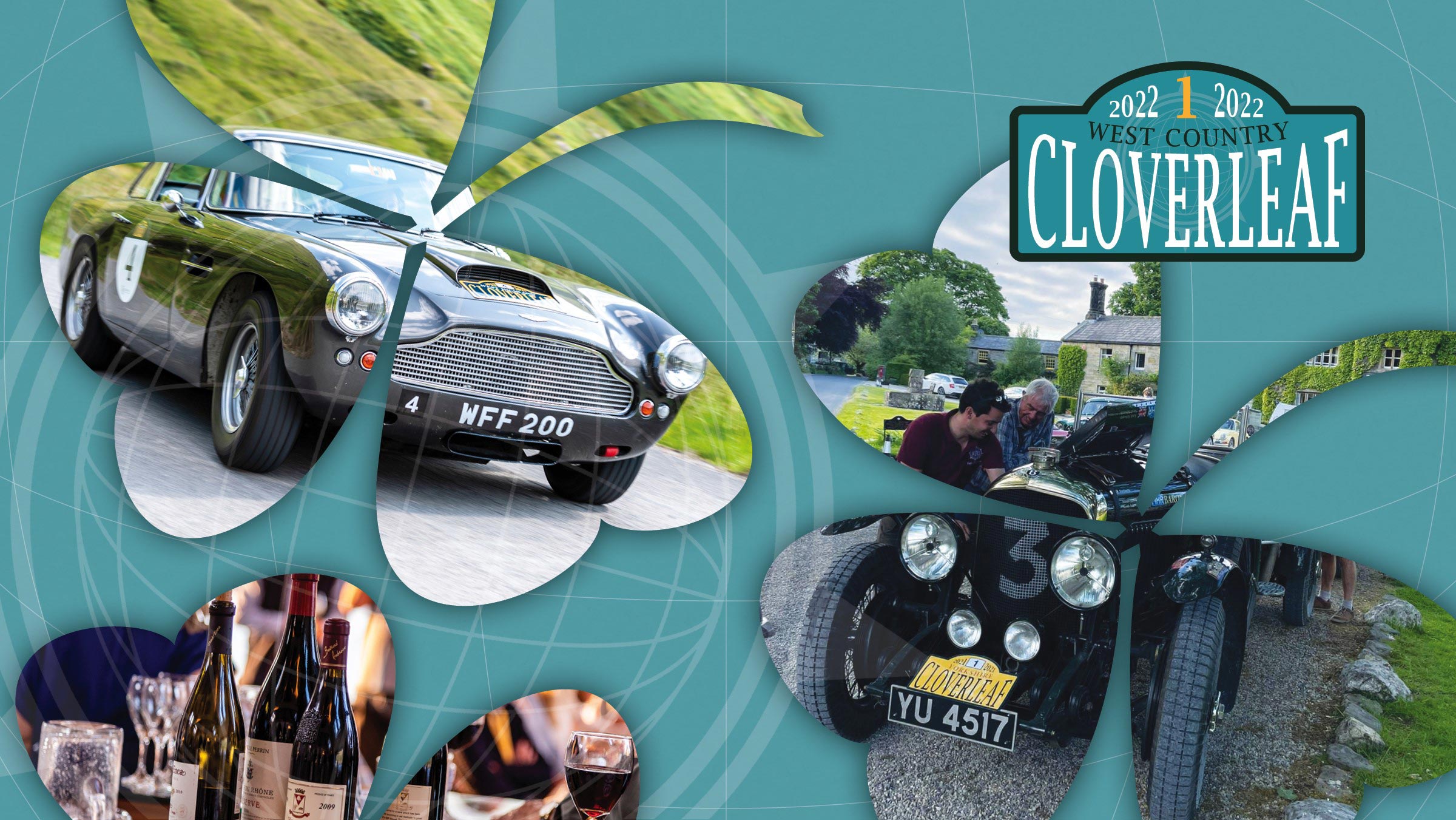 Video highlights from the West Country Cloverleaf
Photography highlights from the West Country Cloverleaf
For more photos, highlights and high resolution imagery please click on the link below to view Gerard Brown's website

Daily Dispatch from the West Country Cloverleaf
Results from the West Country Cloverleaf
| | | | | | | | |
| --- | --- | --- | --- | --- | --- | --- | --- |
| Team | Crews | O'all Pos'n | Total | Day 1 | Day 2 | Day 3 | Day 4 |
| Brazen Tor | Boland / Graves / Oatley / Graham | 1 | 2:51 | 0:14 | 1:07 | 0:53 | 0:37 |
| Showery Tor | Henderson / Hodgson / Lovett | 2 | 4:28 | 0:35 | 2:07 | 1:00 | 0:46 |
| Yes Tor | Roberts / Harrison / A Long | 3 | 4:58 | 0:43 | 1:43 | 1:35 | 0:57 |
| Carkees Tor | Goodwin / Kershaw / Laing | 4 | 5:24 | 0:47 | 2:05 | 1:17 | 1:15 |
| Notter Tor | Ashworth / Cooper / Verrall | 5 | 7:44 | 0:34 | 3:55 | 2:22 | 0:53 |
| Dream Tor | D Long / Smith / Beardshaw | 6 | 9:19 | 1:29 | 2:24 | 2:39 | 2:47 |
| | | | | | | | | | | |
| --- | --- | --- | --- | --- | --- | --- | --- | --- | --- | --- |
| No | Crew | Car | Year | cc | Cls | Total | Day 1 | Day 2 | Day 3 | Day 4 |
| 1 | Andrew & Ann Boland | Jaguar XK150 | 1960 | 3800 | 2 | 1:29 | 0:18 | 0:42 | 0:12 | 0:17 |
| 2 | Graham & Marina Goodwin | Bentley Supersports | 1925 | 5300 | 1 | 2:25 | 0:21 | 0:55 | 0:26 | 0:43 |
| 3 | David Long & Shirley Wong | Talbot AV105 | 1934 | 3400 | 1 | 9:22 | 2:57 | 2:06 | 2:14 | 2:05 |
| 4 | Keith & Norah Ashworth | Frazer Nash-BMW 328 | 1938 | 1971 | 1 | 8:09 | 0:31 | 0:42 | 6:11 | 0:45 |
| 5 | Gavin & Diana Henderson | Frazer Nash-BMW 328 | 1939 | 1977 | 1 | 3:56 | 0:32 | 0:43 | 2:28 | 0:13 |
| 6 | Alan & Tina Beardshaw | Aston Martin DB5 | 1965 | 3996 | 3 | 11:24 | 0:56 | 1:40 | 5:20 | 3:28 |
| 7 | Peter & Zoe Lovett | Porsche 911 | 1972 | 2400 | 3 | 4:21 | 0:20 | 1:19 | 1:12 | 1:30 |
| 8 | Adrian & Christine Hodgson | Austin A90 Westminster | 1955 | 2912 | 2 | 6:19 | 0:43 | 2:10 | 2:35 | 0:51 |
| 9 | George & Ghadir Cooper | Jaguar Mk 1 | 1958 | 3400 | 2 | 11:46 | 1:54 | 2:55 | 4:51 | 2:06 |
| 10 | Charles & Kit Graves | Jaguar XK150 | 1958 | 3800 | 2 | 3:18 | 0:11 | 1:08 | 1:06 | 0:53 |
| 11 | Mike & Lorna Harrison | Triumph TR3A | 1959 | 2188 | 2 | 1:36 | 0:10 | 0:47 | 0:16 | 0:23 |
| 12 | Michael Kershaw & Stephen Fisher-Crouch | Aston Martin DB4 | 1960 | 3700 | 2 | 13:16 | 1:00 | 2:54 | 5:49 | 3:33 |
| 14 | Clint Smith & Martin Jones | Jaguar E-type | 1967 | 4200 | 3 | 8:24 | 0:38 | 0:26 | 3:41 | 3:39 |
| 15 | Steve & Jenny Verrall | Porsche 911 | 1965 | 1991 | 3 | 2:04 | 0:05 | 1:21 | 0:11 | 0:27 |
| 16 | Neil & Peta Oatley | Lancia Fulvia | 1967 | 1300 | 3 | 6:35 | 0:41 | 1:38 | 1:53 | 2:23 |
| 17 | David & Jo Roberts | Chrysler 75 Roadster | 1929 | 4078 | 1 | 5:54 | 0:50 | 1:17 | 2:14 | 1:33 |
| 18 | Keith Graham & Sue Hoffmann | Mercedes-Benz 280 SL | 1969 | 2778 | 3 | 8:02 | 0:21 | 1:08 | 1:13 | 5:20 |
| 19 | Andrew & Gina Long | Datsun 240Z | 1972 | 2400 | 3 | 6:01 | 0:41 | 0:58 | 3:47 | 0:35 |
| 20 | Andrew & Shirley Laing | Datsun 240Z | 1973 | 2400 | 3 | 3:30 | 0:33 | 0:54 | 1:04 | 0:59 |
Event List
| | | | | | |
| --- | --- | --- | --- | --- | --- |
| No. | Crew | Vehicle | CC | Year | Class |
| 1 | Andrew Boland (IE)/ Ann Boland (IE) | Jaguar XK150S | 3800 | 1960 | - |
| 2 | Graham Goodwin (GB)/ Marina Goodwin (GB) | Bentley Supersports | 5300 | 1925 | - |
| 3 | David Long (GB) / Shirley Wong (GB) | Talbot Av105 | 3400 | 1934 | - |
| 4 | Keith Ashworth (GB)/ Norah Ashworth (GB) | Frazer Nash-BMW 328 | 1971 | 1938 | - |
| 5 | Gavin Henderson (GB)/ Diana Henderson (GB) | Frazer Nash-BMW 328 | 1977 | 1939 | - |
| 6 | Alan Beardshaw (GB)/ Tina Beardshaw (GB) | Aston Martin DB5 | 3996 | 1965 | - |
| 7 | Peter Lovett (GB)/ Zoe Lovett (GB) | Porsche 911 | 2400 | 1972 | - |
| 8 | Adrian Hodgson (GB)/ Christine Hodgson (GB) | Austin A90 | 2912 | 1955 | - |
| 9 | George Cooper (GB)/ Ghadir Cooper (GB) | Jaguar Mk 1 | 3400 | 1958 | - |
| 10 | Charles Graves (GB)/ Kit Graves (DK) | Jaguar XK150 | 3800 | 1958 | - |
| 11 | Mike Harrison (GB)/ Lorna Harrison (GB) | Triumph TR3A | 2188 | 1959 | - |
| 12 | Michael Kershaw (GB)/ Stephen Fisher Crouch(GB) | Aston Martin DB4 | 3700 | 1960 | - |
| 14 | Clint Smith (GB)/ Martin Jones (GB) | Jaguar E Type | 4200 | 1967 | - |
| 15 | Steve Verrall (GB)/ Jenny Verrall (GB) | Porsche 911 | 1991 | 1965 | - |
| 16 | Neil Oatley (GB)/ Peta Oatley (GB) | Lancia Fulvia | 1300 | 1967 | - |
| 17 | David Roberts (GB)/ Jo Roberts (GB) | Chrysler 75 Roadster | 4078 | 1929 | - |
| 18 | Keith Graham (GB)/ Susan Hoffmann (GB) | Mercedes-Benz 280 SL | 2778 | 1969 | - |
| 19 | Andrew Long (GB)/ Gina Long (GB) | Datsun 240Z | 2400 | 1972 | - |
| 20 | Andrew Laing (GB)/ Shirley Laing (GB) | Datsun 240Z | 2400 | 1973 | - |
Our exclusive Members-only series of events continues for 2022, this time with a visit to the idyllic environs of Devon & Cornwall.

24 to 27 October

Moorland, valleys and coastlines
Event Highlights
Our Cloverleaf events are small rallies with limited entries, based at a single luxury base for three nights, with sole use of all the accommodation and facilities.
The rally will explore Dartmoor's open moorland with rocky tors and free-roaming ponies, and the chocolate-box villages in the surrounding valleys, as well as venturing into less-well known and quieter Bodmin Moor and discovering coastline from the surf beaches of north Devon to the craggy headlands of Poldark's Cornwall.  As with previous Cloverleaf events, the emphasis will be on quirky fun and a touch of the unexpected, although rest assured that cream teas will definitely be on the menu!
We will have exclusive use of the stunning accommodation at Hotel Endsleigh, set in 100 acres of private parkland. The hotel overlooks the River Tamar that, as well as forming the boundary between Devon and Cornwall, is designated an "Area of Outstanding Natural Beauty".  The start and finish location will be further east within easy reach of the M5 corridor. 
Great driving, great food & drink, and great friendships.
Monday 24 October
AM: Scrutineering & Signing-on Castle Green, Taunton
PM: Rally Start

Thursday 27 October
Lunchtime: Rally Finish & Prize-giving Castle Green, Taunton
Eligible Cars:
Cars of a specification produced before 31st December 1976. Please check with us if you are not sure if your car is eligible.
Eligible Crew:
At least one person in each crew must be a full member of Rally the Globe.
Due to the nature of the accommodation there will be no more than 19 entries accepted for the West Country Cloverleaf. 
Competition:
There will be a few short Regularity Sections each day on twisty but quiet minor roads. Special Tests will also take place throughout the event on private land. Some of these Tests will be traditional driving against the clock, others will involve different skills and a bit of luck.
Roads used:
Some of the most scenic roads in the areas we use can be narrow and bumpy so low-slung cars may need to be driven with care, but we will avoid rough and potholed roads as much as possible. Some of the Tests may include unsurfaced sections such as grass fields or gravel tracks.
Hospitality:
The event will have a single luxury base in a special location with exclusive use of all the accommodation and facilities. Accommodation for two people in a shared room (either double or twin) for three nights, and all meals are provided.
Navigation:
All of the route, including the Regularity Sections will be defined in a detailed tulip Road Book which will also feature an overview map of the route and diagrams with explanations for the Tests. 
Event Category:
Rally the Globe is a not-for-profit club that exists to support a broad family of motorsport enthusiasts who want to explore the world in historic and classic vehicles. All our club's rallies come with highly experienced support crew and safety cover including:
Expert teams of sweep mechanics
Recommendations of experts in crew training and car preparation, shipping and insurance
Advice, encouragement and assistance from our friendly and knowledgeable team