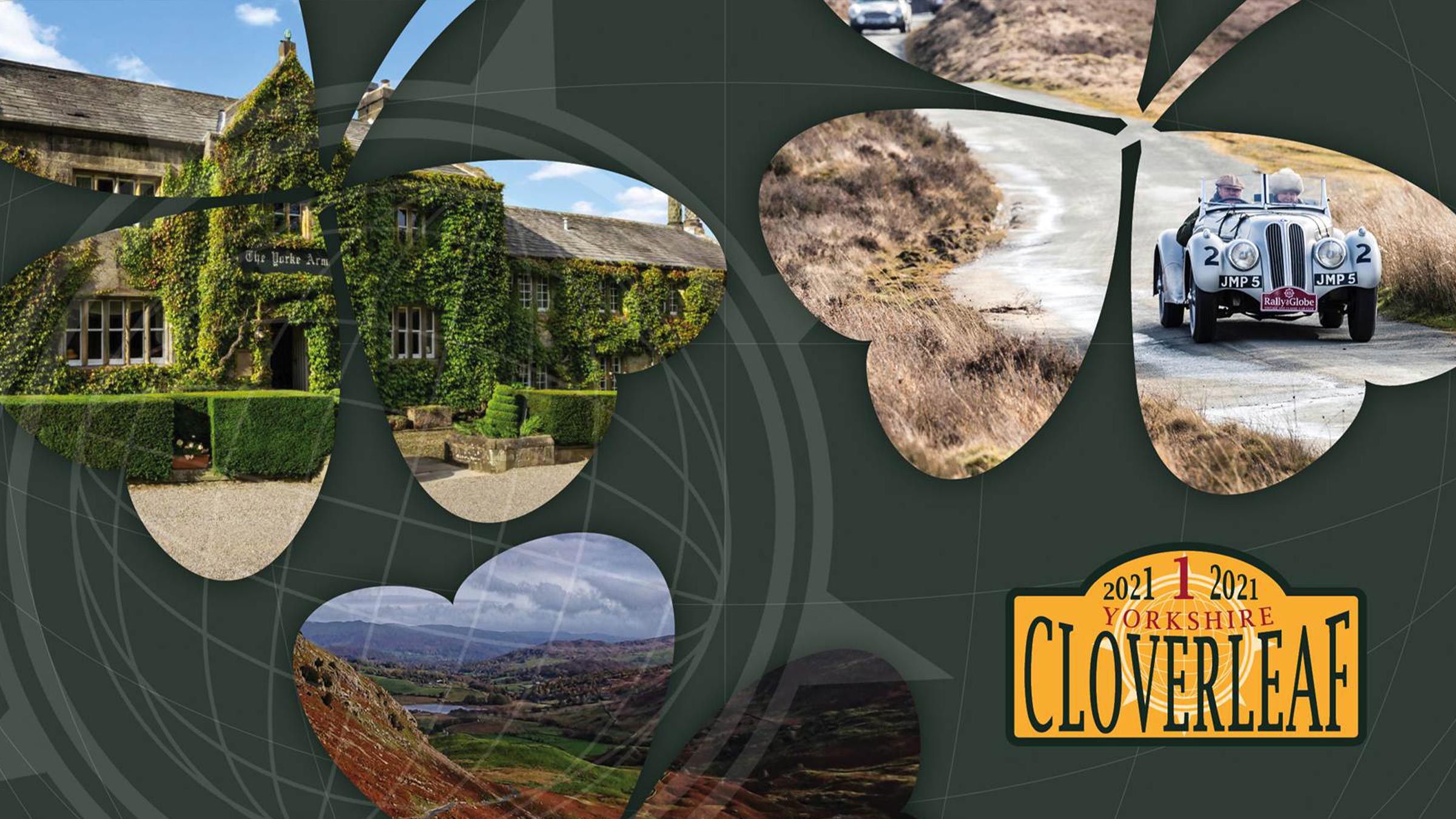 Our Cloverleaf events are small group rallies with a very limited number of places available. The Yorkshire edition will be based in Nidderdale in the Yorkshire Dales for three nights, with sole use of all the accommodation and facilities.
There will be four days of competition with the emphasis on fun, smiles and the unexpected more than the stopwatch.
Exclusive and personal experiences that are not normally possible with a larger rally group.

Great driving, great food & drink, and great friendships.
The Yorkshire Cloverleaf will run twice in 2021,
first from Monday 26 to Thursday 29 April
then again from Friday 11 to Monday 14 June.
Event Highlights
The first Cloverleaf of 2021 will be based just 25 miles from Rally the Globe Head Office at the luxurious Yorke Arms in the stunning surroundings of Nidderdale in the Yorkshire Dales. From the Yorke Arms we will be exploring the inner and outer reaches of what any Yorkshire resident will tell you is God's own county. There will be traditional tests and short regularity sections mixed in with some more unconventional challenges – all with a healthy serving of Dales, Moors and dry Yorkshire wit.
Monday 26 April
Lunchtime: Scrutineering & Signing-on
Afternoon: Rally Start
Thursday 29 April
Lunchtime: Rally Finish & Prize-giving
Friday 11 June
Lunchtime: Scrutineering & Signing-on
Afternoon: Rally Start
Monday 14 June
Lunchtime: Rally Finish & Prize-giving
Eligible Cars:
Cars of a specification produced before 31st December 1976. Please check with us if you are not sure if your car is eligible.
Eligible Crew:
At least one person in each crew must be a full member of Rally the Globe.
Entries to the Yorkshire Cloverleaf will be restricted to just 12 crews.
Competition:
There will be one or two short Regularity Sections each day on twisty but quiet minor roads. Special Tests will also take place throughout the event on private land. Some of these Tests will be traditional driving against the clock, others will involve different skills and a bit of luck.
Roads used:
Some of the most scenic roads in the areas we use can be bumpy so low-slung cars may need to be driven with care, but we will avoid rough, potholed and unsurfaced roads as much as possible. Some of the Tests may include unsurfaced sections such as grass fields or gravel tracks.
Hospitality:
The event will have a single luxury base in a special location with exclusive use of all the accommodation and facilities. Accommodation for two people in a shared room (either double or twin) for three nights, and all meals are provided.
Navigation:
All of the route, including the Regularity Sections will be defined in a detailed tulip Road Book which will also feature an overview map of the route and diagrams with explanations for the Tests. 
To request an entry form for the Yorkshire Cloverleaf, please contact our the Rally the Globe office on +44 (0) 113 360 8961, or email directly via info@rallytheglobe.com
Rally the Globe is a not-for-profit club that exists to support a broad family of motorsport enthusiasts who want to explore the world in historic and classic vehicles. All our club's rallies come with highly experienced support crew and safety cover including:
Expert teams of sweep mechanics
Recommendations of experts in crew training and car preparation, shipping and insurance
Advice, encouragement and assistance from our friendly and knowledgeable team