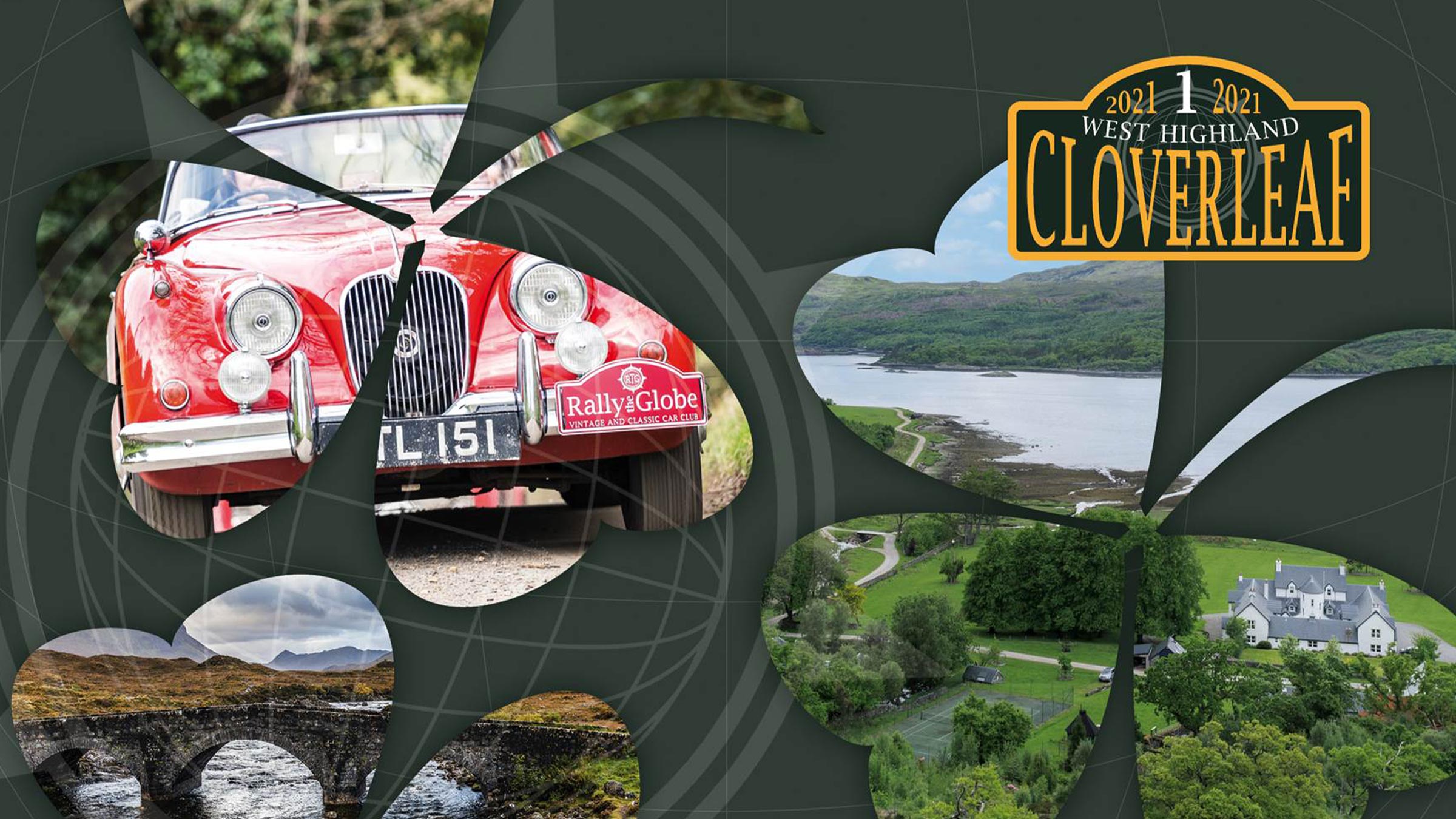 Video highlights from the July West Highland Cloverleaf
Highlights from the July West Highland Cloverleaf
For more photos, highlights and high resolution imagery please click on the link below to view Gerard Brown's website

Daily Dispatch from the July West Highland Cloverleaf
| | | | | | | | |
| --- | --- | --- | --- | --- | --- | --- | --- |
| Team | Crews | Team Pos'n | Total | Day 1 | Day 2 | Day 3 | Day 4 |
| Campbell | Goodwin / Kershaw / Graham | 1 | 02:58 | 00:34 | 01:14 | 00:25 | 00:45 |
| MacDonald | Turner / Roberts / Reinhardus | 2 | 05:45 | 01:07 | 01:05 | 01:10 | 02:23 |
| MacLean | Cooper / Henderson / Gilbertson | 3 | 06:17 | 02:42 | 02:07 | 00:45 | 00:43 |
July Event List
| | | | | | |
| --- | --- | --- | --- | --- | --- |
| No. | Crew | Vehicle | CC | Year | Class |
| 1 | Graham Goodwin (GB) / Marina Goodwin (GB) | Bentley 41⁄2 Le Mans | 5300 | 1929 | - |
| 2 | Jonathan Turner (GB) / Karen Turner (GB) | AC Aceca-Bristol | 1971 | 1957 | - |
| 3 | George Cooper (GB) / Ghadir Cooper (GB) | Jaguar Mk1 | 3400 | 1958 | - |
| 4 | Michael Kershaw (GB) / Elizabeth Comstock-Smith (GB) | Aston Martin DB4 | 3700 | 1960 | - |
| 5 | David Roberts (GB) / Jo Roberts (GB) | Chrysler 75 Roadster | 4078 | 1929 | - |
| 6 | Gavin Henderson (GB) / Diana Henderson (GB) | Porsche 911 | 1991 | 1965 | - |
| 7 | Keith Graham (GB) / Susan Hoffmann (GB) | Mercedes-Benz SL 280 | 2778 | 1969 | - |
| 8 | Sholto Gilbertson (GB) / Rob Hubbard (GB | Aston Martin DB6 | 3995 | 1970 | - |
| 9 | Carel Reinhardus (CH) / Sabine Reinhardus (D) | Citroen DS 23 Pallas IE | 2347 | 1973 | - |
Our Cloverleaf events are small group rallies with a very limited number of places available. The West Highland edition will be based at Laudale Estate, Morvern Peninsula for three nights, with sole use of all the accommodation and facilities.
There will be four days of competition with the emphasis on fun, smiles and the unexpected more than the stopwatch.
Exclusive and personal experiences that are not normally possible with a larger rally group.

Great driving, great food & drink, and great friendships.
Event Highlights
We'll be heading north of the border for the West Highland Cloverleaf and our exclusive base will be the 13,000-acre Laudale Estate on the remote Morvern Peninsula on the west coast of the Scottish Highlands. Here our small group size will allow us to explore the lesser known delights hidden amongst the multitude of lochs, glens, and islands. The normal classic rallying experiences will be blended with some less formal fun and games – expect tartan, shortbread, whisky and bagpipes to feature in varying degrees.
Rally the Globe is a not-for-profit club that exists to support a broad family of motorsport enthusiasts who want to explore the world in historic and classic vehicles. All our club's rallies come with highly experienced support crew and safety cover including:
Expert teams of sweep mechanics
Recommendations of experts in crew training and car preparation, shipping and insurance
Advice, encouragement and assistance from our friendly and knowledgeable team