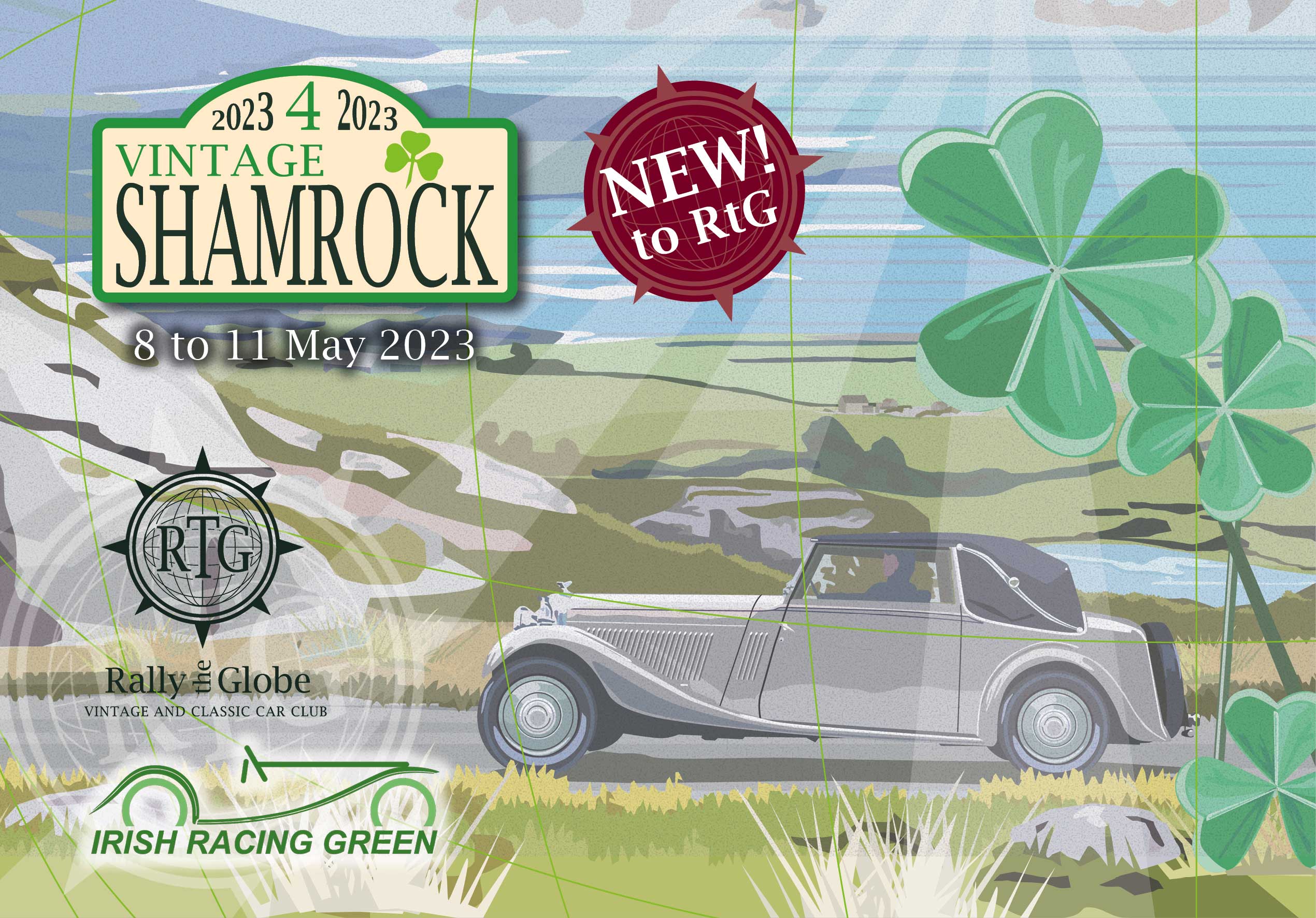 The fourth running of this popular pre-war only event will be a partnership between Rally the Globe and Irish Racing Green in 2023, continuing to build on the success and enjoyment of what has become a key fixture in the vintage calendar.
The event will start with a night in County Waterford, with easy access from the Rosslare ferry, before spending the next three nights in a 5-star resort hotel in East Cork.
Plans are well underway for another fantastic route, with competition that everyone can enjoy, no matter their level of experience.
Pre-register now to be one of the first to hear when entries open.
8 to 11 May 2023
Click the link below to read more about Rally the Globe & Irish Racing Green's partnership.
You can see highlights from previous Shamrock events by clicking the link below.
Pre-register for more information
The Vintage Shamrock 2023 will open to entries later in 2022. If you would like to sign up receive more information as soon as it becomes available, please contact the Rally the Globe office on +44 (0)113 360 8961 or email info@rallytheglobe.com
Rally the Globe is a not-for-profit club that exists to support a broad family of motorsport enthusiasts who want to explore the world in historic and classic vehicles. All our club's rallies come with highly experienced support crew and safety cover including:
Expert teams of sweep mechanics
On-call doctor or paramedic
Recommendations of experts in crew training and car preparation, shipping and insurance
Advice, encouragement and assistance from our friendly and knowledgeable team