Experience a Rally the Globe rally

Ever wondered what exactly our events are like? Here we follow select crews throughout their experience of one of our rallies, and hear what other crews have to say about their adventures with Rally the Globe.
Willy Van Loon & Christiane Torfs
"Chris and I really enjoyed the Southern Cross Safari for various reasons but the most important were that the organisation was splendid and the company of the other teams was superb!"
Jean-Phillippe & Iris Tripet
"I'd love to have another 3,000km to go. I love it – the country, the people, what we see and the ambience between competitors."
What our Rally Crews Say About Us…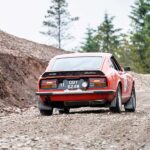 Fabulous, fun and very friendly atmosphere throughout. Rally the Globe is one of the most experienced in the business, with professional mechanical, medical and administrative support evident at every turn.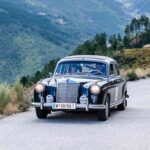 It was a fabulous event in every aspect. RTG did a wonderful job!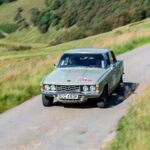 We loved it. Very good planning and organisation and excellent camaraderie. Well done!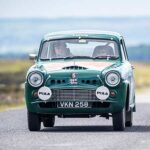 The Yorkshire Cloverleaf was a great way to get back behind the wheel in a fairly light-hearted way. The mix of serious regularities and tests, some of which were not to be taken too seriously, was good fun and the team competition was a welcome way of ensuring it stayed casual.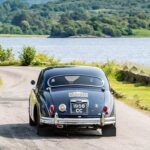 The West Highland Cloverleaf format had an excellent mix of rally and social. As a first event, this was a great introduction. All the support team were helpful and happy. The organisation and scheduling worked well, and the skilled mechanical backup much appreciated.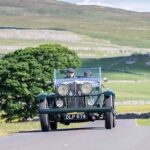 Great event, every aspect we felt was well thought out and the quality of accommodation and hospitality was exceptional. There were so many interesting and engaging aspects to this relatively short rally.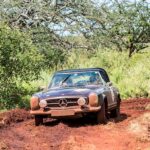 We made so many good friends, both with competitors and the support crew, who were exceptional despite the daily challenges.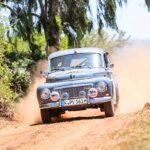 Fascinating scenery, terrific wildlife, great camaraderie, excellent hotels and lodges.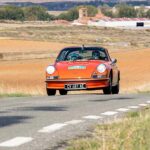 This was a superb rally, extremely well organised, attention to detail, good atmosphere with great people and support team, truly rally family.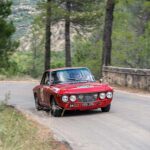 On-event support was superb. The mechanical support was wonderful when we needed it. All the marshals were excellent, helpful and very good-natured.