A new name in Vintage and Classic Car rallying…
…a new name but we're old hands. We have experience of planning and delivering events on all six continents. Between us, we have clocked up thousands of miles of rallying around the world and some of us have been lucky enough to have a career as motorsport professionals. Our passion has driven us to found Rally the Globe as a commercial but not-for-profit members' club that returns us to the original spirit of our sport.
Our club supports a broad family of motorsport enthusiasts who want to explore the world in historic and classic vehicles. We organise endurance category rallies which are competitive, with significant off-road sections and challenge us through all the continents of the world. We organise Marathon and Challenge category rallies which are competitive, with significant off-road sections and will challenge participants as well as Carrera category rallies which will explore the globe in a lighter competition environment, with minimal off-road sections and at a more civilised pace.
Join us to rally the world with an experienced team and in the rally family to guarantee life changing experiences and the adventure of a lifetime. Share the highs and lows of life on the road and be part of the next phase of the endurance rallying tradition started by the legendary Philip Young. This is why we see Rally the Globe as more than a business and more than a club. We are building the next generation of the rally family who are the inheritors of a glorious tradition. We look forward to sharing our next great adventure with you.
The Rally Family behind Rally The Globe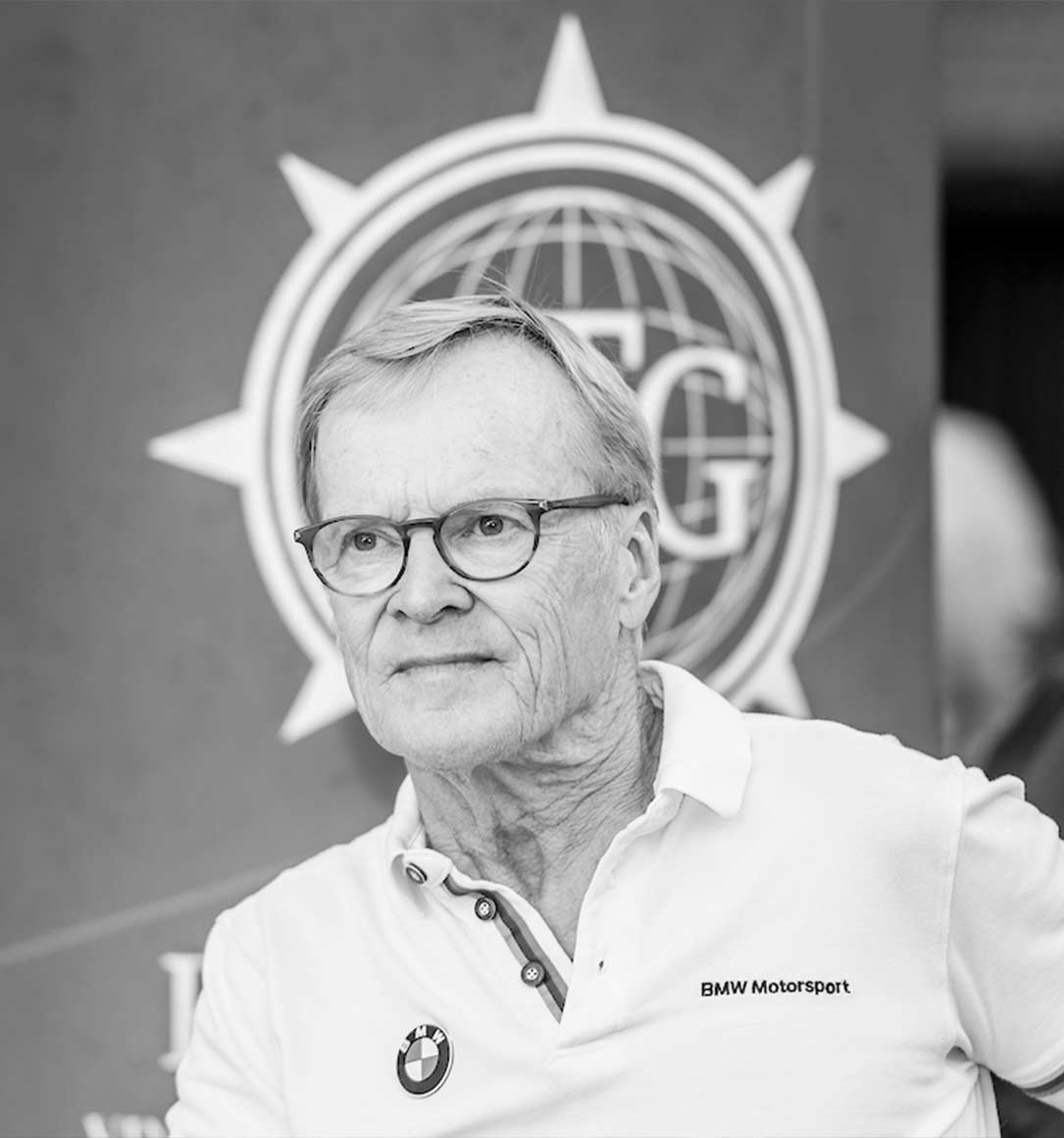 Ari is one of the most revered and respected rally drivers of all times, being crowned as World Champion in 1981 and, thereafter, winning the epic Paris Dakar Rally no fewer than four times. With Fred Gallagher, he won the FIA World Cup for Cross-Country Rallies with Citroën Sport in 1997 and they also teamed up to score a famous podium finish on the Safari Rally when sharing an Escort WRC for the Ford factory team in 1998.
Ari is one of the idolised heroes of rallying's revered Group B era and, more recently, served as a Member of the European Parliament from 1999 to 2009.
Ari says "Historic rally events have real appeal; they are full of spirit, comradeship and enjoyment and that's my kind of lifestyle. I love going back in time and looking at all these cars from the past and I'm really looking forward to being part of this very special atmosphere when I attend Rally the Globe events."