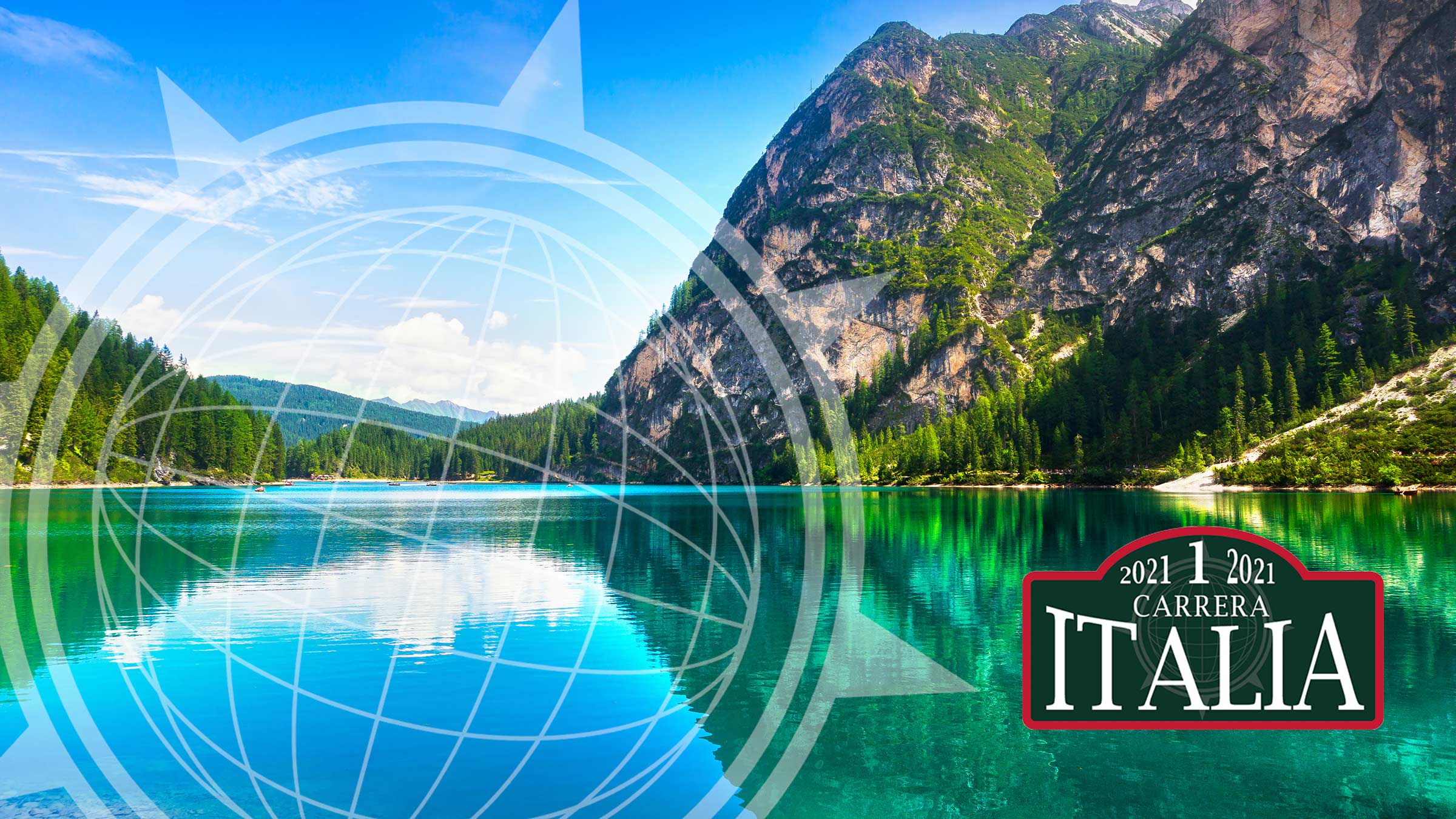 October 2021
Italy & San Marino
The third event in our popular Carrera series will start from San Remo, Italy's rally HQ and former home to the country's World Rally Championship event. Italian rally master Lucio di Mori is already working on a route that will take us, through the Italian Lakes and into the Dolomites, via a couple of notable motoring venues. We will spend two nights in Cortina d'Ampezzo, an important venue in the story of Historic Rallying. While we stay for two nights, there is no rest day, and we tackle the finest passes the Dolomites have to offer.
Leaving the hills behind for a while we make for historic Verona. Then it's on towards the Adriatic coast, and a quick stop in the Republic of San Marino, to add another country to our "visited list". We then enter Tuscany, where there are some of the greatest rallying roads in the world.  Along the way we have the choice of four major race circuits on which to hold tests.
After night in a splendid Tuscan resort we will head north and west through some of Italy's finest rally roads – all the way to the finish back in San Remo, after ten stunning days of driving.
Italy and motor sport – inseparable!
Pre Register For This Rally
You can pre register for our Carrera Italia Rally by speaking to our bookings expert Loren on +44 (0) 113 360 8961, or email loren.price@rallytheglobe.com
We organise endurance category rallies which are competitive, with significant off-road sections and will challenge us through all the continents of the world. We also organise adventure category rallies which will explore the globe in a lighter competition environment, with minimal off-road sections and at a more civilised pace.
All our club's rallies will come with the highly experienced support crew and safety cover. We will always find (and we mean it) the best accommodation available and, because we are a not for profit company, we will charge no more than the rallies cost to organise.
Pre register for this event by clicking the link below!