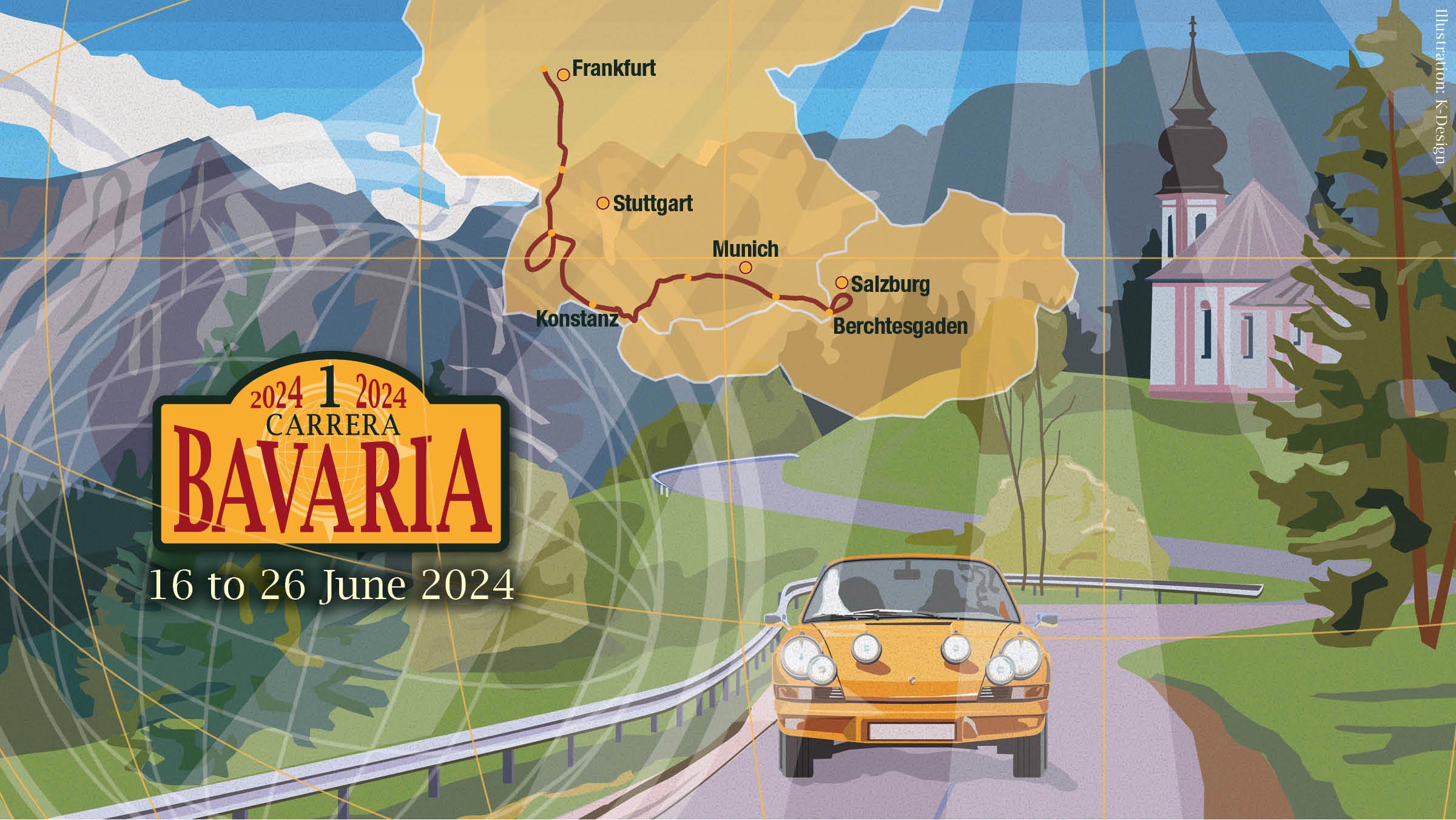 The fifth in Rally the Globe's Carrera series will take us through the varied landscapes of southern Germany, with occasional trips over the border into neighbouring Austria. Exquisite luxury hotels, super smooth asphalt roads and spectacular mountain views are on the menu.
Pre-register your interest
To request more information and to pre-register for Carrera Bavaria, please click on the button below and fill in the required details.
You can also contact the Rally the Globe office on +44 (0) 113 360 8961, or email directly via info@rallytheglobe.com
Rally the Globe is a not-for-profit club that exists to support a broad family of motorsport enthusiasts who want to explore the world in historic and classic vehicles. All our club's rallies come with highly experienced support crew and safety cover including:
Expert teams of sweep mechanics
On-call doctor or paramedic
Recommendations of experts in crew training and car preparation, shipping and insurance
Advice, encouragement and assistance from our friendly and knowledgeable team