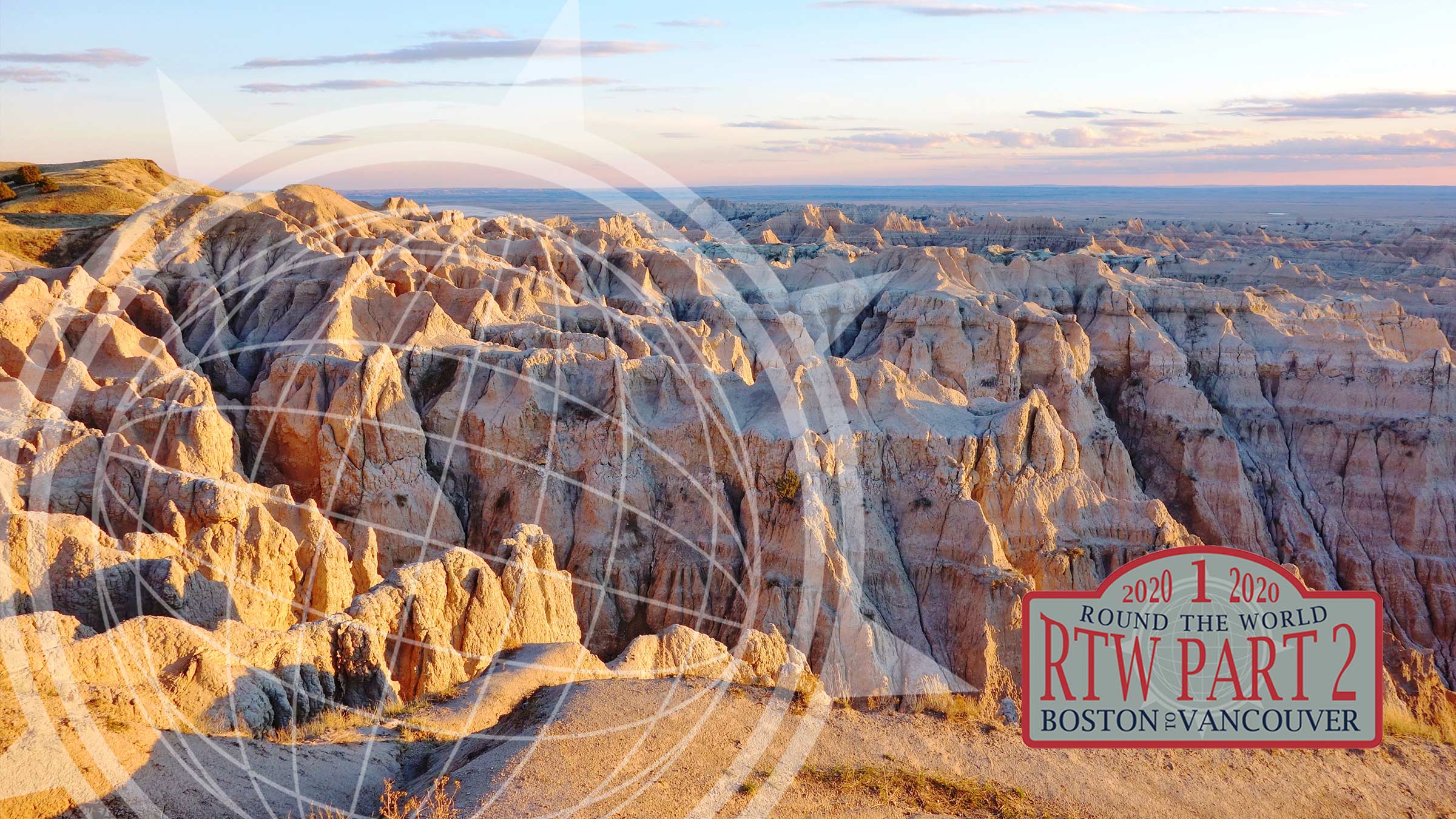 Boston to Vancouver
19 September to 10 October 2020
United States & Canada
The second event in our Round the World trilogy – an amazing adventure across North America, with the competition continuing for those who completed Part One.
Starting from Boston on New England's Atlantic coast, the second part of the "Round the World" trio, will feature plenty of competition. Back-road regularities and tests on circuits, (including a Grand Prix track event) will be plentiful.
The Susquehannock State Forest will host regularities and tests, as we head west to our first rest day in Indianapolis, where a trip to the home of the Indy 500 is on the cards.  Onwards through Indiana, Idaho, Nebraska, South and North Dakota to Wyoming, we will pass through the Badlands National Park and skirt round Mount Rushmore.  Along the way, we will take in a host of further regularities and tests. Our second rest day will be in Jackson Hole, a ski resort in winter, and a fun town in the Fall.
The event's final two nights in the USA will be in the wide-open spaces of Montana, before we cross into the Rocky Mountains of Canada, with the spectacular scenery around Banff, Jasper and Whistler. We will then descend to the Pacific Ocean, and our destination Vancouver, where we will enjoy a sumptuous prize-giving dinner and awards ceremony. 38 days of Round the World completed, only 42 to go…..
Scrutineering and our Welcome Dinner will take place in Boston Harbour, where crews will be eagerly anticipating the journey across North America.
You can book your place on our Round the World part two rally by speaking to our bookings expert Clair on +44 (0) 113 360 8961, or email Clair.Clarke@rallytheglobe.com
We organise endurance category rallies which are competitive, with significant off-road sections and will challenge us through all the continents of the world. We also organise adventure category rallies which will explore the globe in a lighter competition environment, with minimal off-road sections and at a more civilised pace.
All our club's rallies will come with the highly experienced support crew and safety cover. We will always find (and we mean it) the best accommodation available and, because we are a not for profit company, we will charge no more than the rallies cost to organise.
Book your entry for this event by clicking the link below!