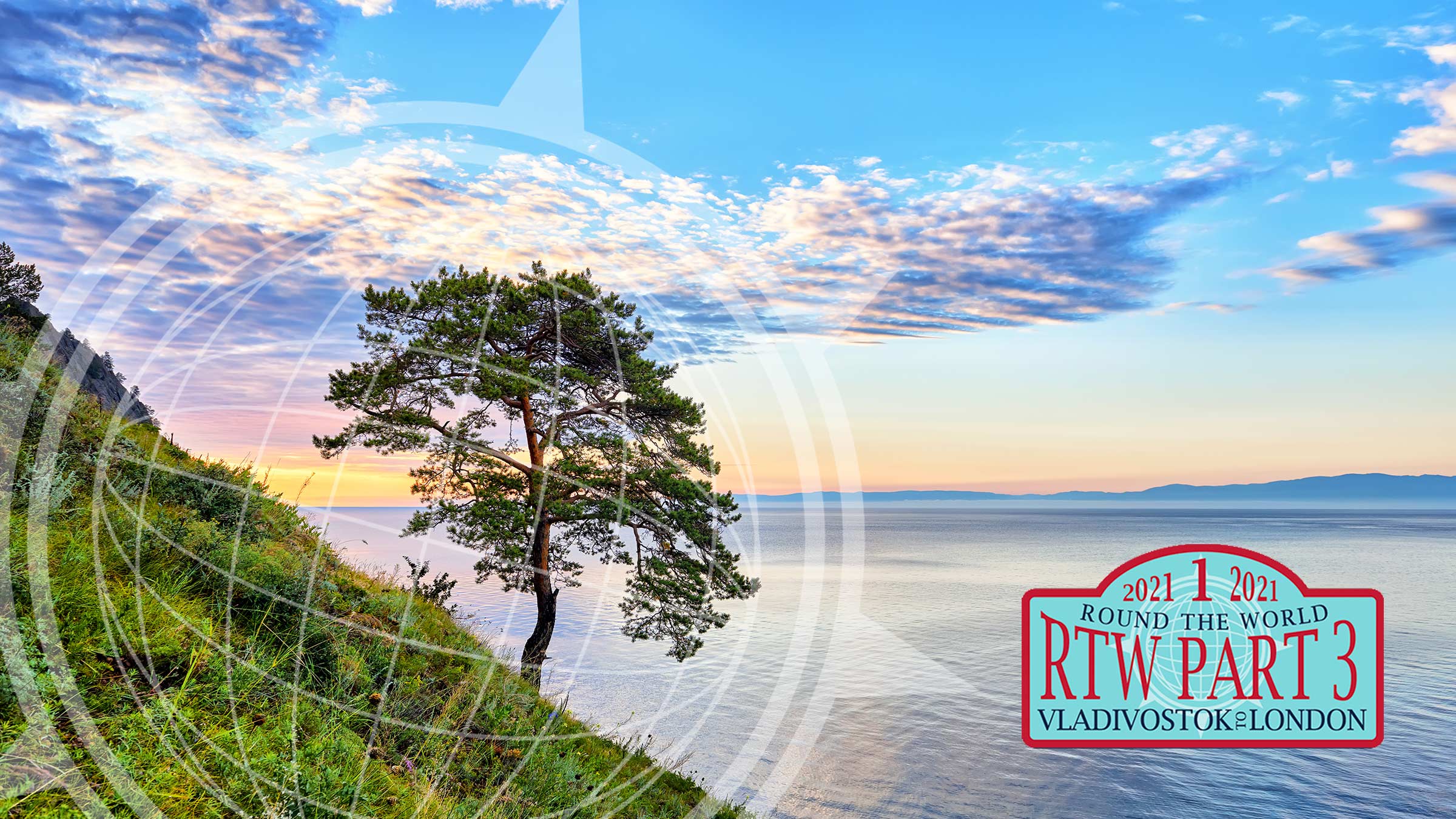 Round the World Part Three
Vladivostok to London
May /June 2021

Russia, Kazakhstan, Kyrgyzstan, Belorussia, Poland, Germany, Netherlands & England
Those who have completed the first 39 days will be keen to get going, while we are sure others will be clamouring to do the longest, and toughest crossing of Asia and Europe, Vladivostok to London. 
The first seven days, including a pair of well, thought-out camps, will take us to Irkutsk, close to the southwest end of Lake Baikal, the world's deepest and clearest freshwater lake. Then it's on to cosmopolitan Novosibirsk, capital of Siberia, before heading south, and into to Kazakhstan. A rest day in Astana is a must, with its stunning "space age" architecture. Three days later -it's a big country – we reach cosmopolitan Almaty, with its spectacular mountain backdrop, and wonderful restaurants and bars.
Bishkek is our next stop, and we have been promised some spectacular entertainment in the little-visited nation of Kyrgyzstan. Back onto the Silk Road, we re-enter Kazakhstan, and then head north to Baikonur, and the famous Cosmodrome, where all the historic Soviet space missions were launched.
From there, we head northwest into Russia and Belorussia, with a final day off in Minsk, capital of the latter. Onwards then to Poland, where we will follow the Baltic and North Sea coasts.   Here, we have a spectacular street stage, and a visit to a former Grand Prix venue planned, prior to taking the overnight ferry to Harwich in England. 
On board, we will enjoy a final "Competitors & Team only" breakfast before arriving, after the full 80 days, at our finish podium, and reunion with family and friends. A truly epic adventure.
Pre Register For This Rally
You can pre register for our Round the World Part Three Rally by speaking to our bookings expert Loren on +44 (0) 113 360 8961, or email loren.price@rallytheglobe.com
We organise endurance category rallies which are competitive, with significant off-road sections and will challenge us through all the continents of the world. We also organise adventure category rallies which will explore the globe in a lighter competition environment, with minimal off-road sections and at a more civilised pace.
All our club's rallies will come with the highly experienced support crew and safety cover. We will always find (and we mean it) the best accommodation available and, because we are a not for profit company, we will charge no more than the rallies cost to organise.
Pre register for this event by clicking the link below!