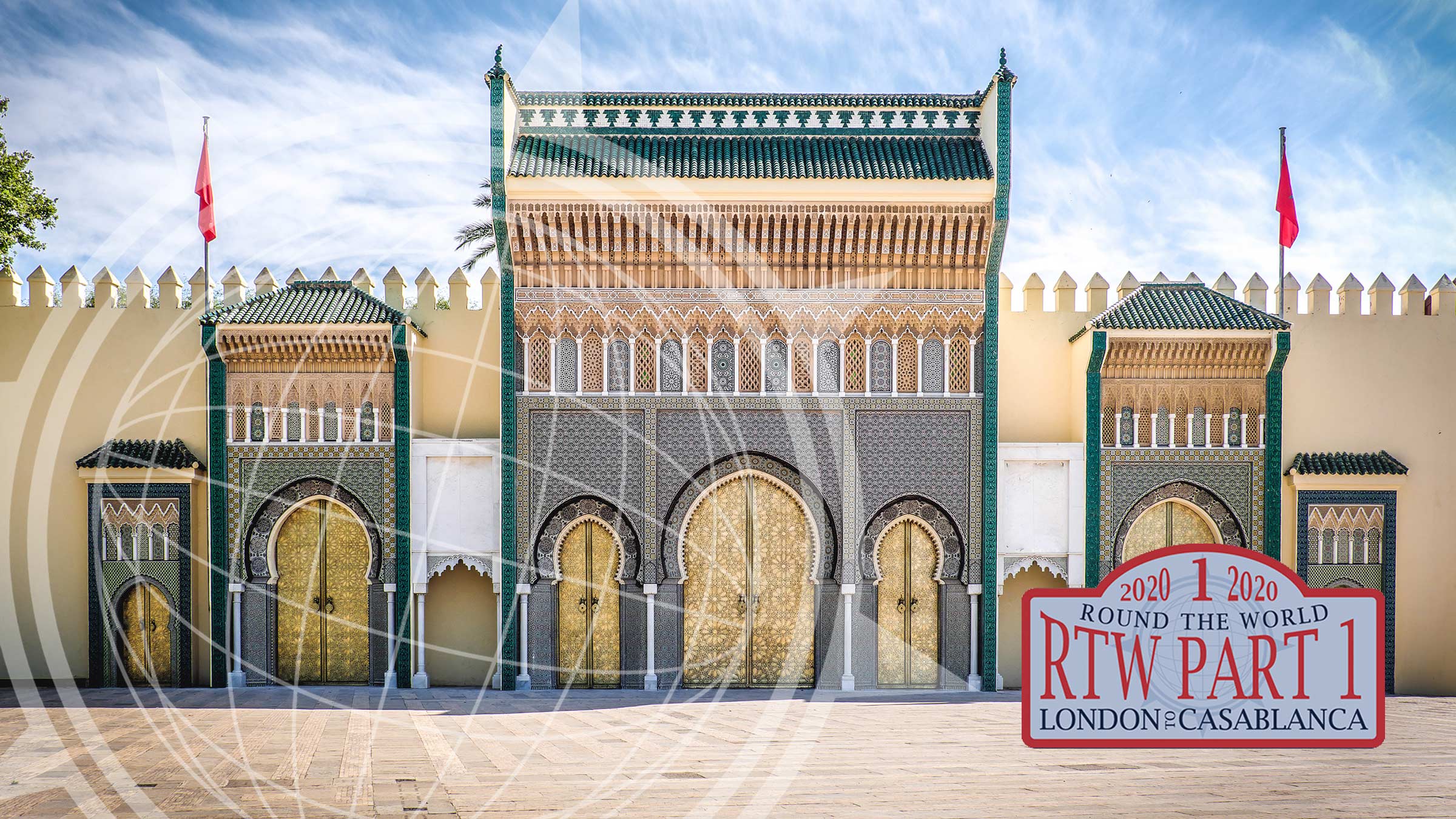 London to Casablanca
23 May to 9 June 2020

England, Spain & Morocco
The first part of Rally the Globe's flagship Round the World epic adventure, an exhilarating 17-day competitive rally taking crews from historic sites in London, through Spain and into the desert and dunes of North Africa.
Starting from Greenwich, London, the home of the Prime Meridian Line of the World, our official start line for this incredible adventure will be the beautiful Old Royal Naval College on the banks of the River Thames.
From there, a prologue ensures our crews get to take in the iconic sights in London, including Tower Bridge, the Tower of London, Mansion House, St Paul's Cathedral, Fleet Street, Embankment, Trafalgar Square, Buckingham Palace, and Westminster Bridge.
We then head through the South of England before an overnight ferry takes us to Bilbao, and straight onto the best roads Spain can offer.  After journeying through Spain for 5 days, interspersed with tests and timed sections to keep crews on their toes, a short ferry ride will take us to North Africa.
We start with a night on the shores of the Mediterranean, before resuming competition in the Atlas Mountains.  Morocco is a country of contrasts; we will stay in a five-star ski resort, yet two nights later we will be watching the sunset amongst the sand dunes. Our specially constructed camp in the desert, has sumptuously decorated tents with full en-suite facilities.
Overnight stays in Ouarzazate and Marrakech are on the menu, before we hit the Atlantic coast for two further nights.  Our grand finale in Casablanca, will see us celebrating at the end of the first 17 days of our around the world adventure.
Starting in Greenwich, with a Welcome Dinner at our Hotel on the Prime Meridian Line of the World before taking to the official start line at the beautiful Old Royal Naval College on the bank of the River Thames.
You can book your place on our Round the World part one rally by speaking to our bookings expert Clair on +44 (0) 113 360 8961, or email Clair.Clarke@rallytheglobe.com
To view the current list, follow the link below
View our Round the World launch presentation
Take a look at Part Two and Part Three of our epic Round the World adventure!
We organise endurance category rallies which are competitive, with significant off-road sections and will challenge us through all the continents of the world. We also organise adventure category rallies which will explore the globe in a lighter competition environment, with minimal off-road sections and at a more civilised pace.
All our club's rallies will come with the highly experienced support crew and safety cover. We will always find (and we mean it) the best accommodation available and, because we are a not for profit company, we will charge no more than the rallies cost to organise.
Book your entry for this event by clicking the link below!