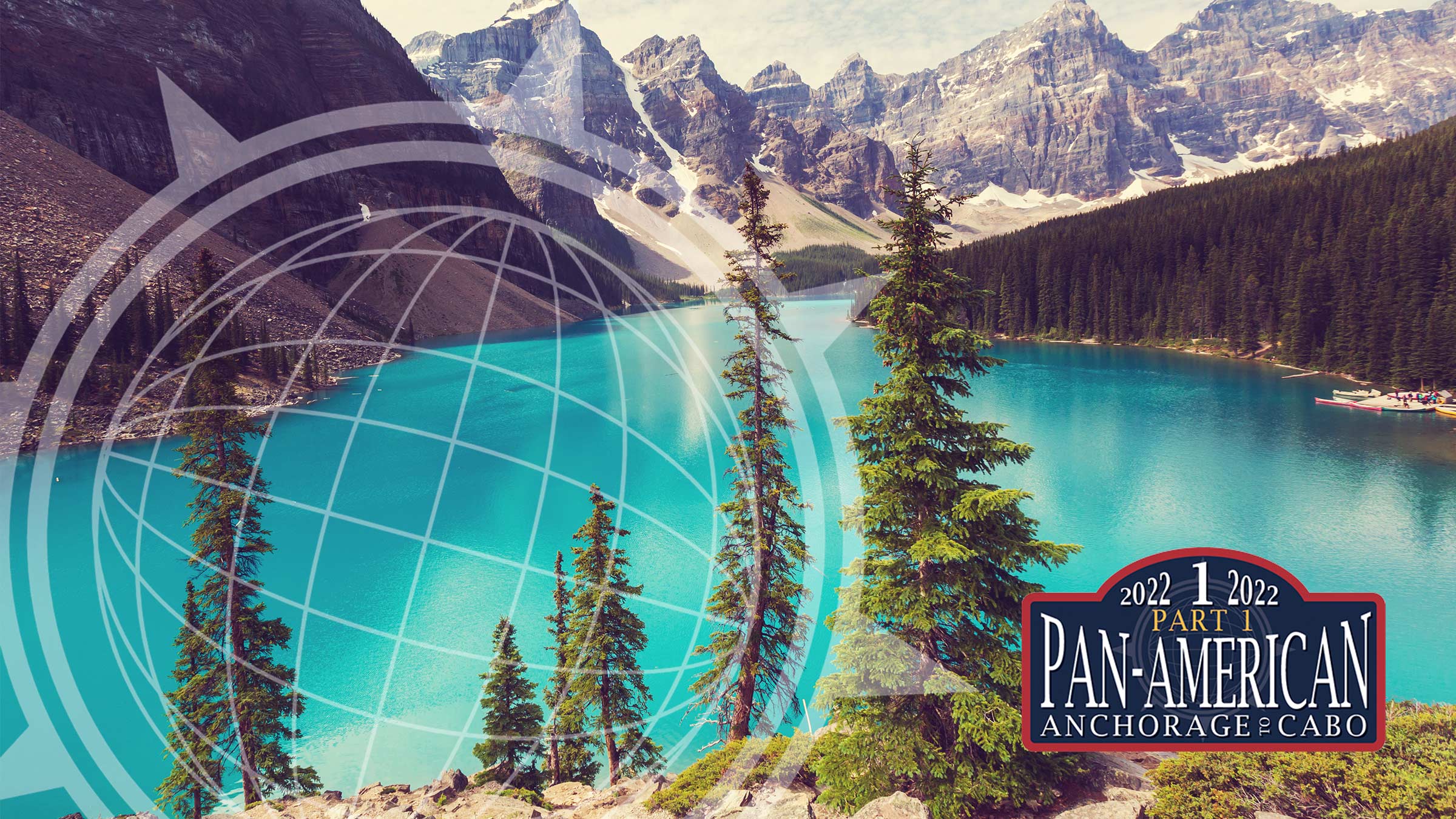 Pan-American Challenge Part One
Anchorage to Cabo San Lucas
September 2022
United States, Canada & Mexico
This will be the first part of our top to tail Challenge in the Americas.  Starting from Anchorage, we will quickly reach the Denali State Park, in the shadow of Mount McKinlay, North America's highest peak.  Our route will then pick up the "Top of the World" highway (deservedly named), passing through frontier towns such as Chicken (in the USA) and Dawson City, over the border in Canada.  From there, we will head down to White Horse on the Yukon Highway, and onto Banff, where our route will dissect that of our previous Round the World event. Regular RallyThe Globe competitors, can then say they have truly criss-crossed the globe.
Our journey through Montana and Idaho will take us south to Lake Tahoe for a free day. From there, iconic Death Valley and Palm Springs will be on the agenda, before we cross into Mexico.   Four days more will see us travel down the wild Baja Peninsula, before arriving in party town, Cabo San Lucas.
Pre Register For This Rally
You can pre register for our Pan-American Challenge Part One Rally by speaking to our bookings expert Clair on +44 (0) 113 360 8961, or email clair.clarke@rallytheglobe.com
We organise endurance category rallies which are competitive, with significant off-road sections and will challenge us through all the continents of the world. We also organise adventure category rallies which will explore the globe in a lighter competition environment, with minimal off-road sections and at a more civilised pace.
All our club's rallies will come with the highly experienced support crew and safety cover. We will always find (and we mean it) the best accommodation available and, because we are a not for profit company, we will charge no more than the rallies cost to organise.
Pre register for this event by clicking the link below!