- Festa di fine stagione nelle brughiere del Devon e della Cornovaglia
- Quattro giorni di gare di guida e di cameratismo conviviale 
- Per stuzzicare l'appetito in vista di future fughe in America e in Asia.
- L'aumento della domanda vede alcune liste di iscrizione per il 2023 già al completo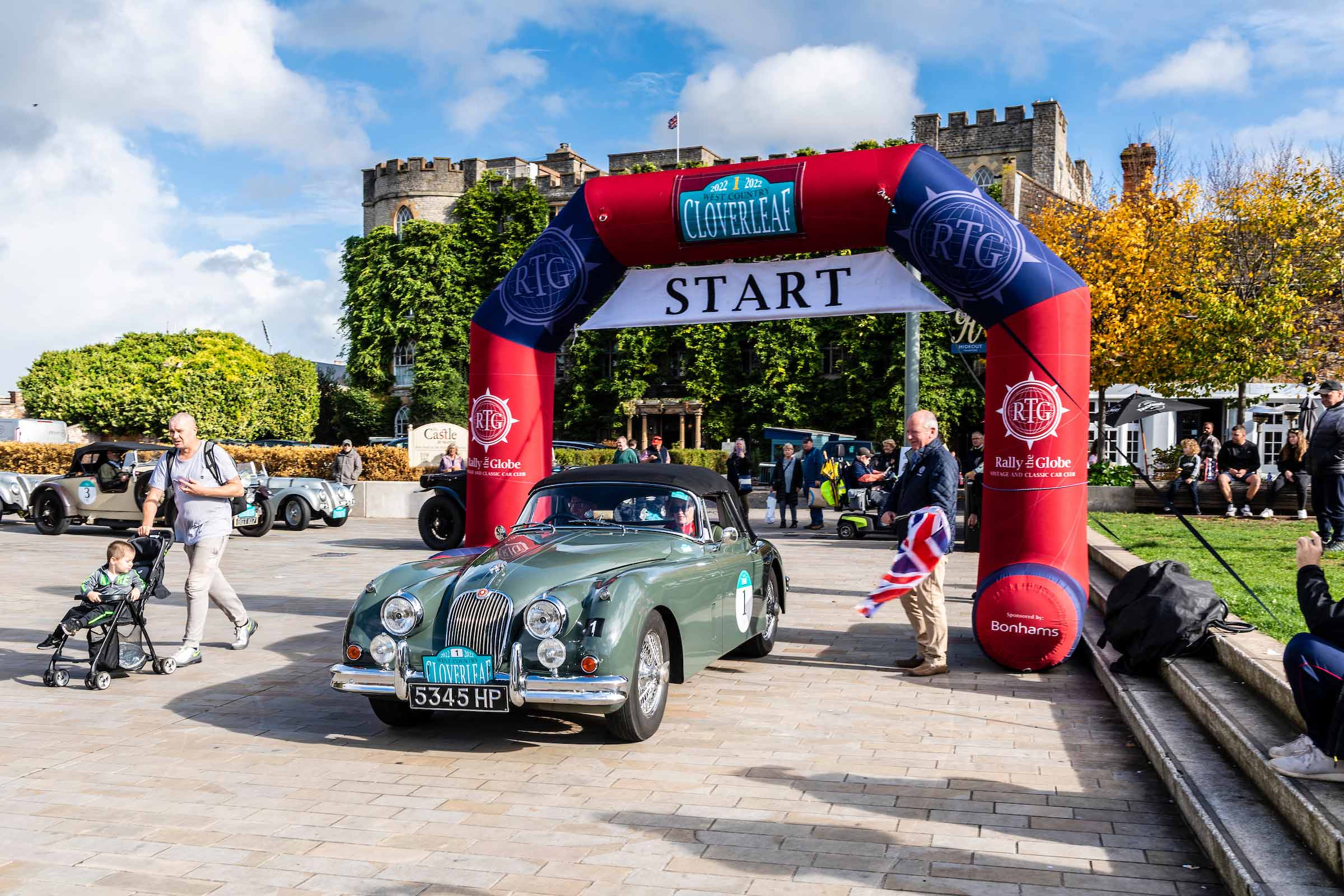 Lo splendido West Country Cloverleaf della scorsa settimana (24-27 ottobre) non solo ha fatto calare il sipario su uno sfavillante programma di eventi Rally the Globe nel 2022, ma ha anche stuzzicato l'appetito per avventure automobilistiche ancora più emozionanti.
Sulla scia della pandemia, il calendario di quest'anno, sapientemente organizzato, è iniziato vicino a casa con l'innovativo Generations Rally, ambientato nel Lake District inglese, ed è stato rapidamente seguito da incursioni sempre più avventurose, mentre i viaggi internazionali sono tornati alla normalità.
Il super successo della Carrera España, ambientata in gran parte tra le montagne della Spagna settentrionale, ha spianato la strada all'epica sfida Ypres-Istanbul di Rally the Globe, che ha attraversato otto paesi diversi con gli equipaggi in gara dalla capitale belga dei rally nelle Fiandre fino al Bosforo e alle porte dell'Asia.
Sulla base di questi trionfi, i preparativi per due eventi di resistenza di categoria Marathon su distanze ancora più lunghe sono a buon punto. Con il ritorno dell'entusiasmo per l'esplorazione globale a quattro ruote, il primo di questi eventi, l'Alaska to Mexico (27 agosto - 26 settembre 2023) con base in Nord America, è già esaurito, con una lista di riserva. Il secondo, Road to Hanoi (27 gennaio - 23 febbraio 2024), si sta riempiendo rapidamente.
Nel frattempo, l'agenda 2023 di Rally the Globe prevede anche la ripetizione del Generations Rally (24-26 marzo), il Vintage Shamrock (8-11 maggio) organizzato insieme all'Irish Racing Green e la Carrera Riviera (4-15 giugno). Il primo di questi è già al completo con una lista di riserva, mentre per gli altri due restano solo pochi posti nelle liste di iscrizione.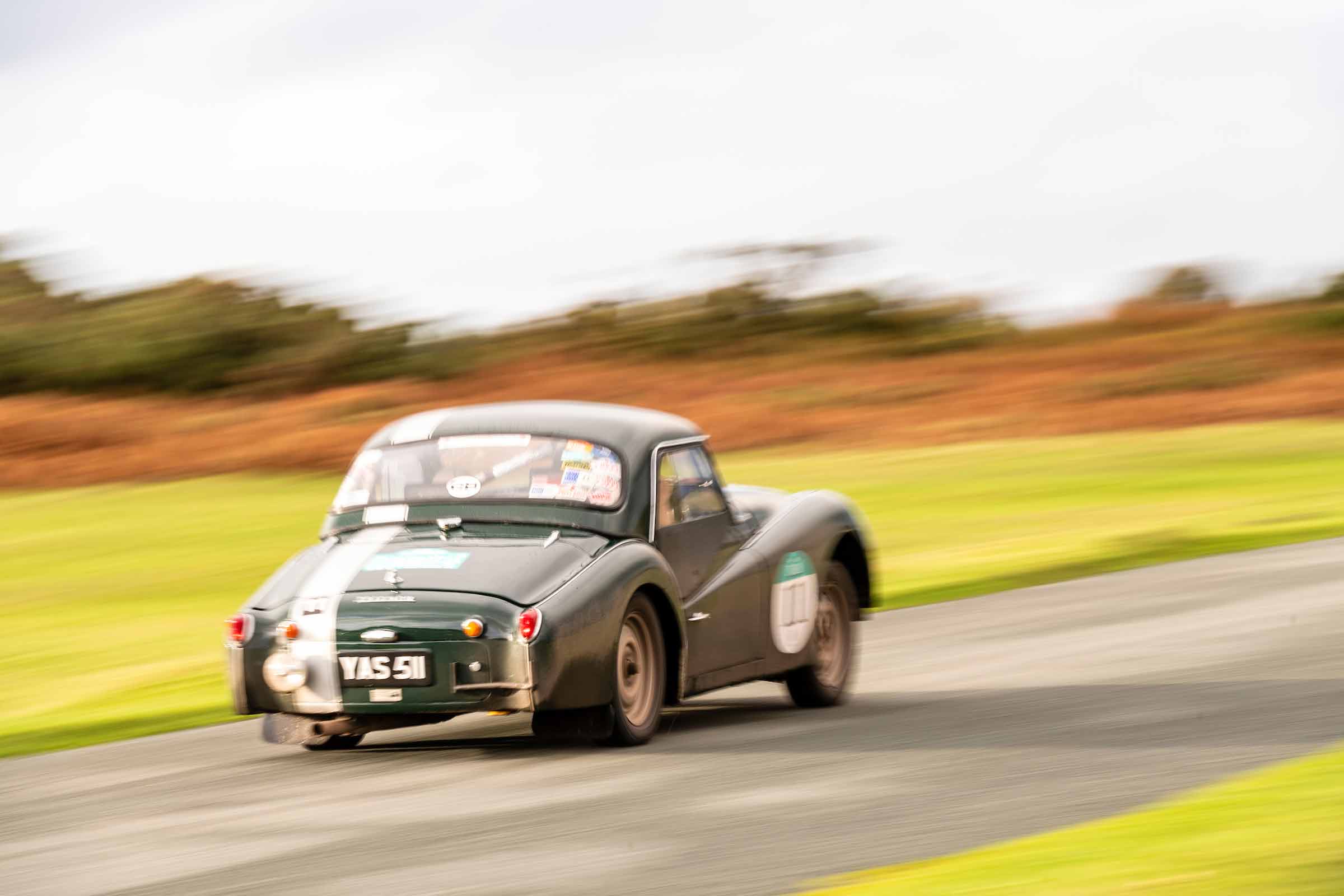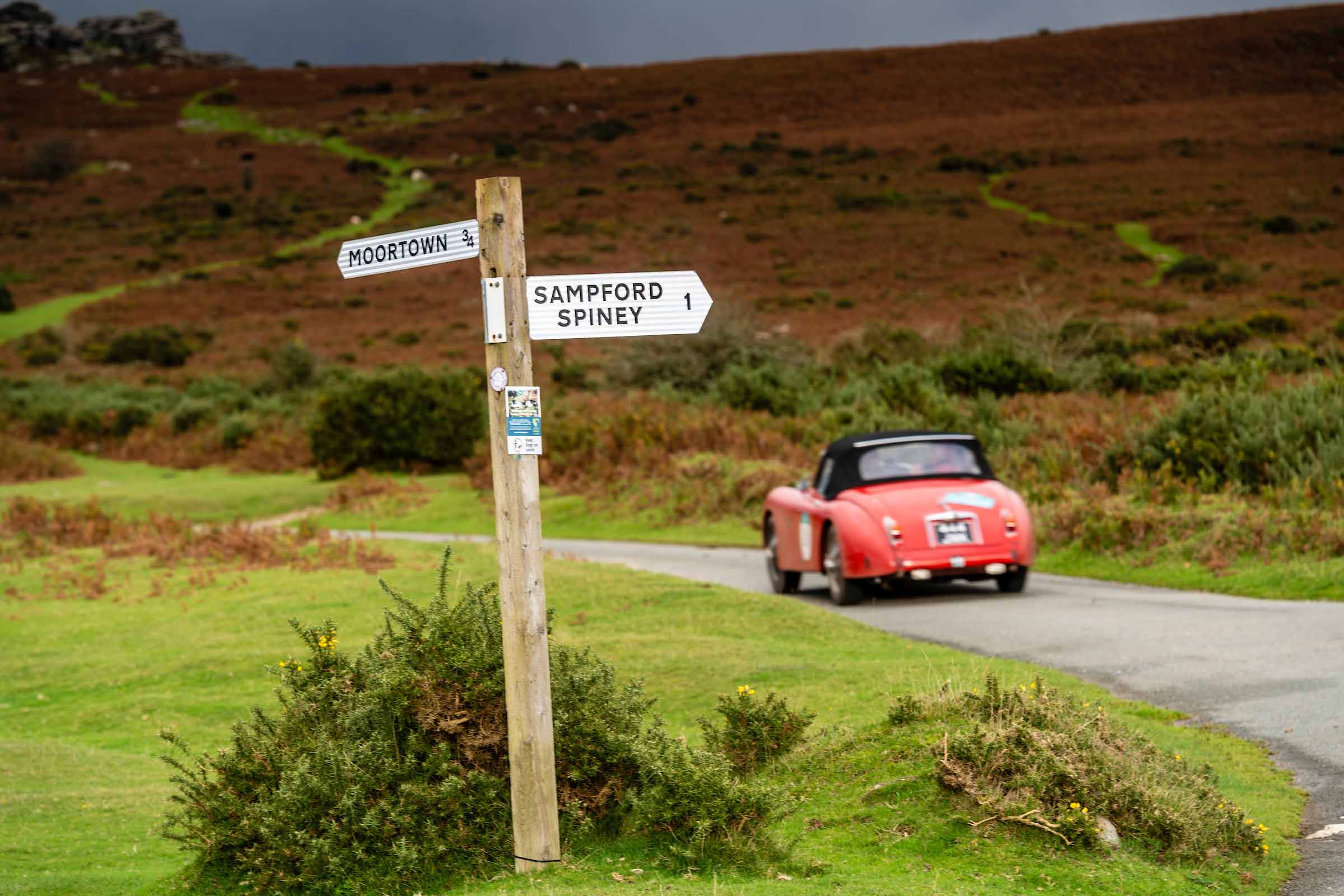 Preparando la strada ai piaceri futuri, il West Country Cloverleaf ha avuto come base l'Hotel Endsleigh - l'ex casa di pesca e di caccia del Duca di Bedford presa in esclusiva per tre notti - con prove competitive e sezioni di regolarità ambientate nelle dolci brughiere e nell'idilliaca campagna del Devon e della Cornovaglia.
Le iscrizioni erano riservate ai soci del club no-profit e il campo di gara, che era al completo, presentava un ampio mix di auto d'epoca e classiche (tutte risalenti a prima del 31 dicembre 1976), dalla Bentley Supersports del 1925 di Graham e Marina Goodwin alla Datsun 240Z del 1973 di Andrew e Shirley Laing. Oltre ad altre icone automobilistiche, erano presenti anche una serie di Aston Martin, Jaguar e Fraser Nashes. Tra queste, una coppia di Porsche 911, una Triumph TR3A, due Fraser Nash-BMW 328 e una Chrysler 75 Roadster molto particolare.
Dopo il completamento dei controlli tecnici e delle pratiche burocratiche del mattino, la giornata inaugurale ha incluso sezioni competitive nelle autunnali Blackdown Hills, presso il campo da rugby degli Exeter Chiefs e nelle zone selvagge di Dartmoor.
Il secondo giorno è stato nuovamente ambientato nella zona rurale del Devon e ha visto lo svolgimento di cinque prove più impegnative e due regolarità, oltre a una gita a sorpresa di fine giornata al Dingles Fairground Museum, dove gli equipaggi sono stati liberi di trascorrere un po' di tempo di qualità all'antica sulle macchine del dodgem, sul treno fantasma e sui waltzer!
Il terzo giorno è stato il più lungo - e il più soleggiato - del rally. Lo spettacolare percorso di 153 miglia comprendeva quattro Prove e tre Regolarità che si svolgevano in gran parte sul lato della Cornovaglia del confine e si avventurava attraverso le torri rocciose di Bodmin Moor fino ai promontori scoscesi del magico regno di Re Artù.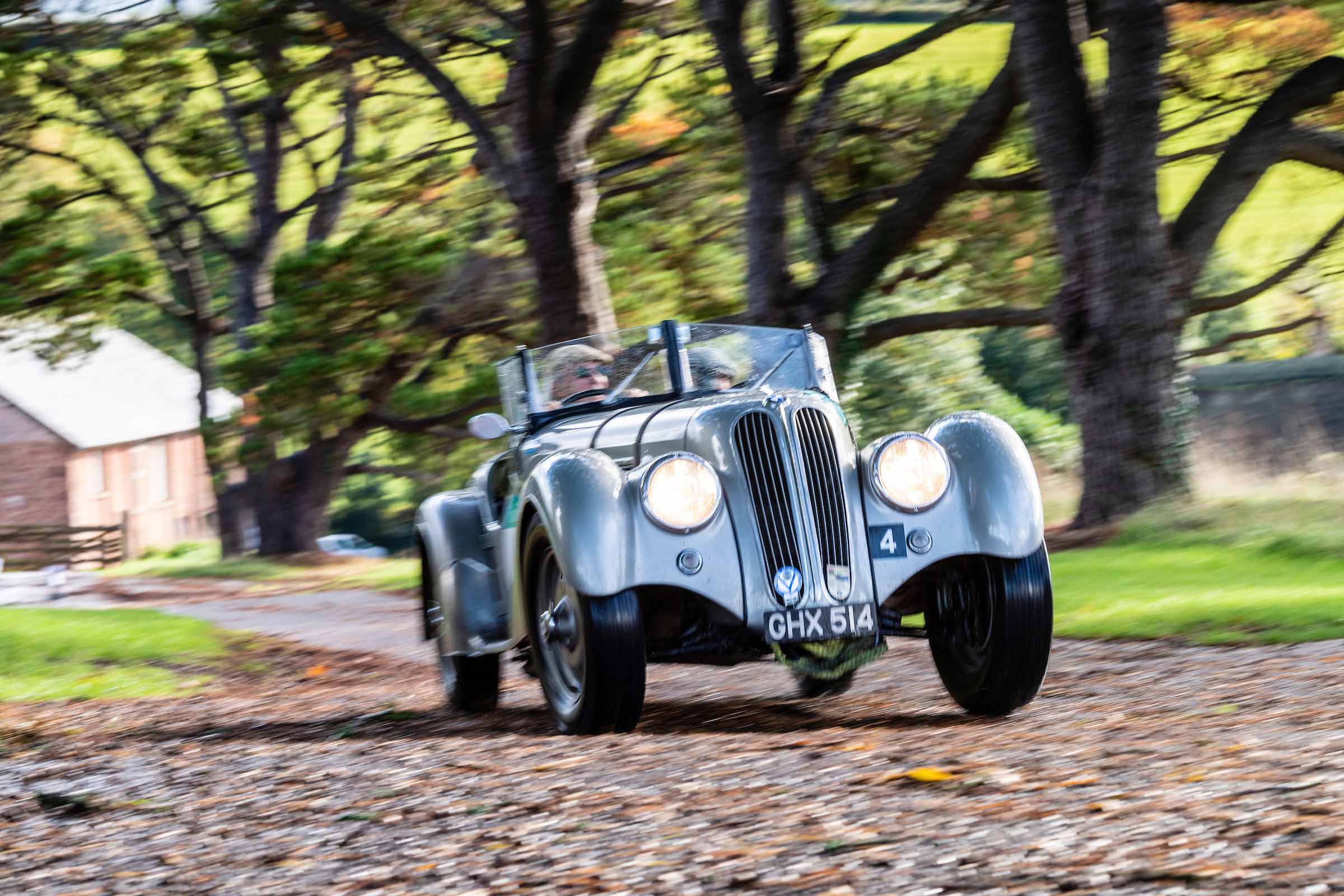 L'ultima mattinata ha riportato gli equipaggi attraverso un Dartmoor ormai nebbioso e attraverso altre prove alla Mansell Raceway fino al pranzo di premiazione al Castle Hotel di Taunton.
Seguendo la tradizione del "divertimento prima di tutto" dei più rilassati eventi Cloverleaf di Rally the Globe, non ci sono stati vincitori individuali. Il rally è stato invece suddiviso in squadre. Questi raggruppamenti casuali si sono poi contesi il primo posto in base al numero totale di penalità accumulate durante il percorso e ai tempi ottenuti da ogni singolo membro della squadra.
Dopo quattro giorni di 15 prove e otto regolarità, in testa alla classifica dei tempi c'era l'esperto quartetto composto da Andrew e Ann Boland (Jaguar XK150S del 1960), Charles e Kit Graves (Jaguar XK150 del 1958), Neil e Peta Oatley (Lancia Fulvia del 1967) e Keith Graham e Susan Hoffmann (Mercedes-Benz 280 SL del 1969). I risultati completi sono disponibili sul sito RallytheGlobe.com sito web.
Ma soprattutto, tutti gli equipaggi sono stati unanimi nel lodare la sortita nel West Country. Il feedback a cinque stelle ha incluso: "Grazie al team di Rally the Globe per il brillante Cloverleaf", "Un evento favoloso e una folla deliziosa con cui divertirsi" e "Un evento fantastico, una grande squadra, un grande divertimento e grandi persone".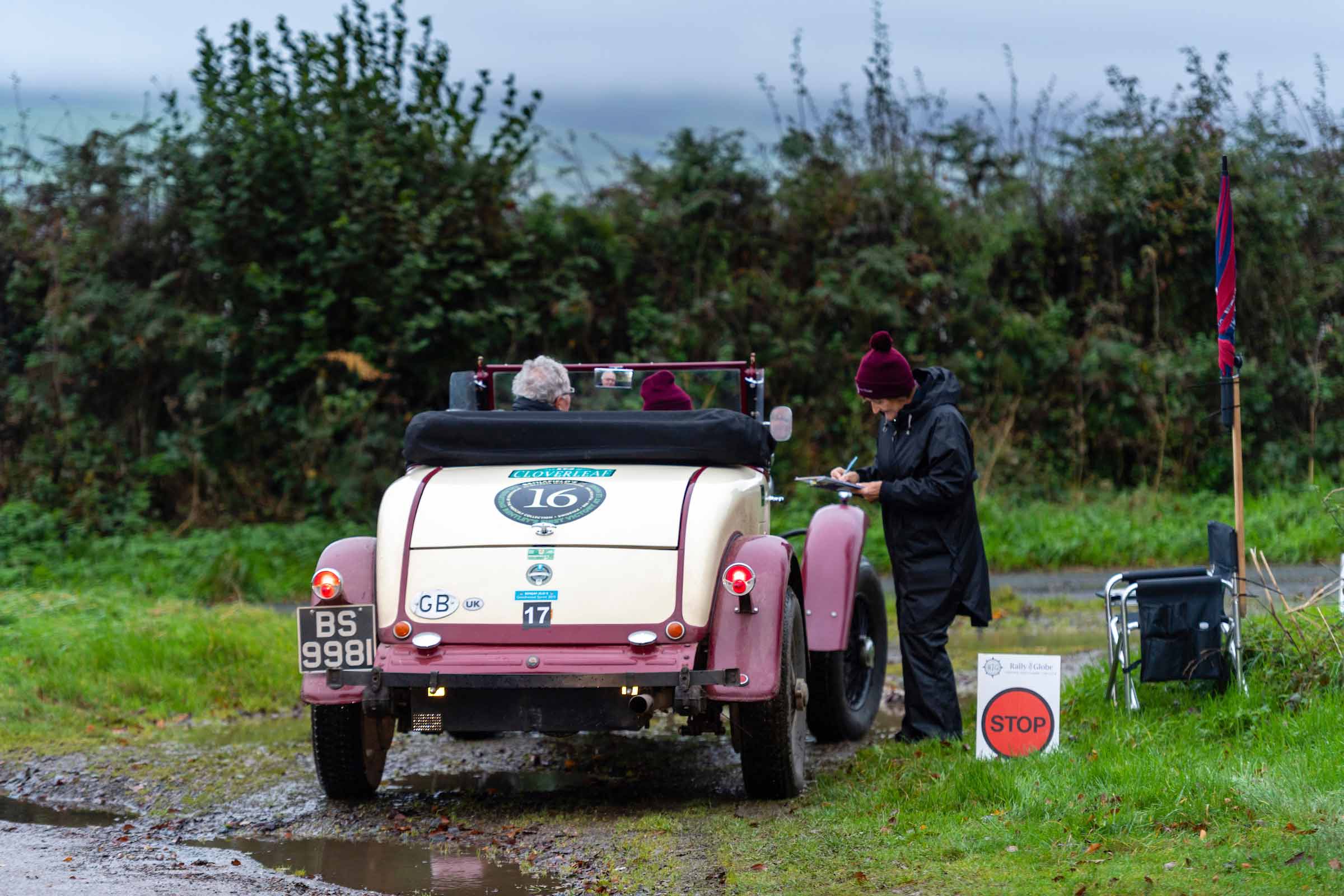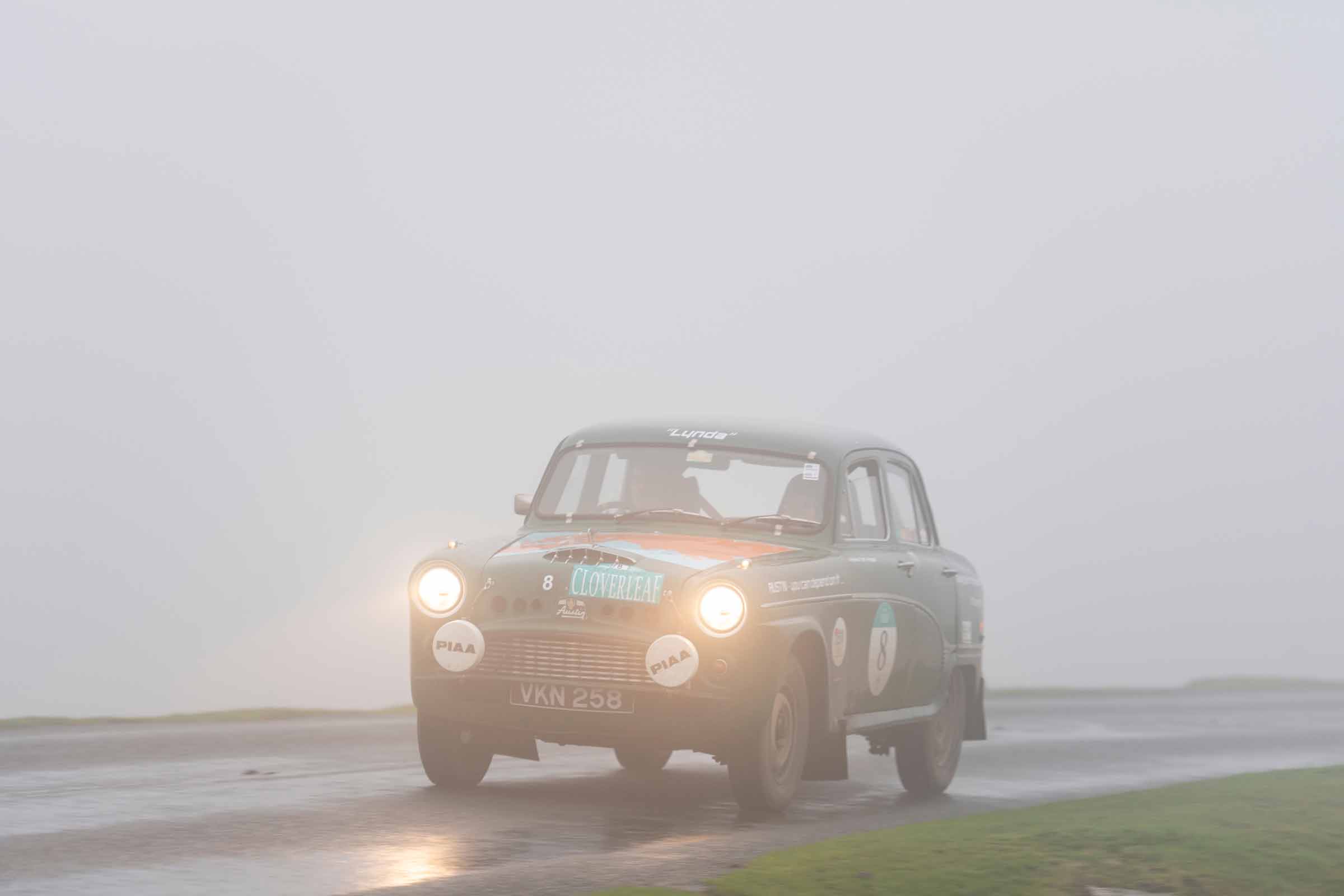 Il direttore di gara, Mark Appleton, era altrettanto soddisfatto. "È stata la conclusione perfetta dell'anno", ha commentato entusiasta. "Abbiamo costruito l'avventura con raduni all'estero sempre più ambiziosi, quindi è stato bello tornare a casa per quello che per molti versi è stato un evento celebrativo per i nostri soci. Abbiamo fatto centro con l'Hotel Endsleigh, che ci ha offerto una base straordinaria per esplorare le zone più remote di questo splendido angolo d'Inghilterra".
Appleton è ancora più soddisfatto di vedere la crescente popolarità dello stile unico di Rally the Globe, che offre esperienze di guida di alto livello ai proprietari di auto d'epoca e classiche risalenti al 1976 o precedenti.
"Molti dei nostri prossimi eventi, come la ripetizione di Generations e quella che sarà sicuramente un'epica maratona dall'Alaska al Messico, sono già al completo e le liste d'attesa sono già aperte. Anche altri, come la Vintage Shamrock e la Road to Hanoi, si stanno riempiendo rapidamente", ha riferito. "Il futuro è pieno e luminoso!".
In effetti, con tanti grandi eventi in programma, Fred Gallagher, stimato direttore di Rally the Globe, ha avuto poco tempo per assaporare i successi del West Country Cloverleaf. È già arrivato negli Stati Uniti per completare i preparativi dell'incredibile avventura nordamericana della prossima estate, che porterà gli equipaggi dalle montagne innevate dell'Alaska alle spiagge tropicali della penisola di Baja.