The Generations Rally has proven to be a very popular early season draw and, next March we are very much looking forward to welcoming at least 50 crews to the start line on the shores of Lake Windermere.
Fathers and daughters, mothers and sons, in-laws and soon to be in-laws will be thrown together for a weekend of fun, motorsport and a bit of Northern exposure to boot.
The Rally has attracted a great field of entrants with some exceptional cars as well, but it is the Frazer Nash company who are fielding the biggest team, with a total entry of nine. And, from this quirky, much loved but shortlived brand, six of them are chain driven models with the other three being the slightly more civilised BMW 328 variant.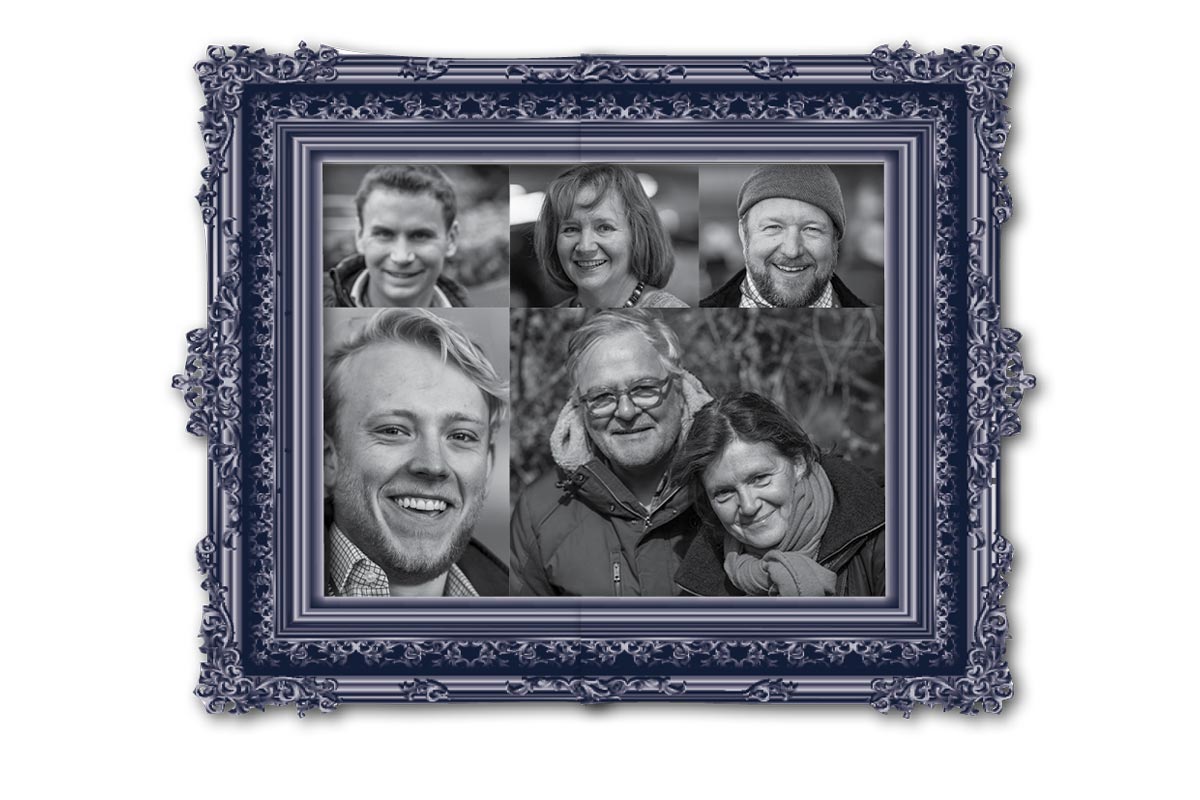 Of this chain gang, no fewer than four are TT Replicas which were built from 1932 to 1938 and were the most numerous Nash's to have come out of the Kingston Upon Thames works.
Founded by Archibald Frazer-Nash in 1922, the original company failed in 1927 but, a new company, AFN Limited, was created from the ashes.
They continued to produce Frazer Nash cars with the famous multi-chain transmission until the Second World War, whereafter they made another 85 vehicles before ending production totally in 1957. All of these post-war cars had conventional transmissions.
We spoke to a few of the Nash crews who have signed up for this inter-generational challenge and they gave us a few insights into what they're bringing, why they're bringing it and who they'll be sharing the experience with.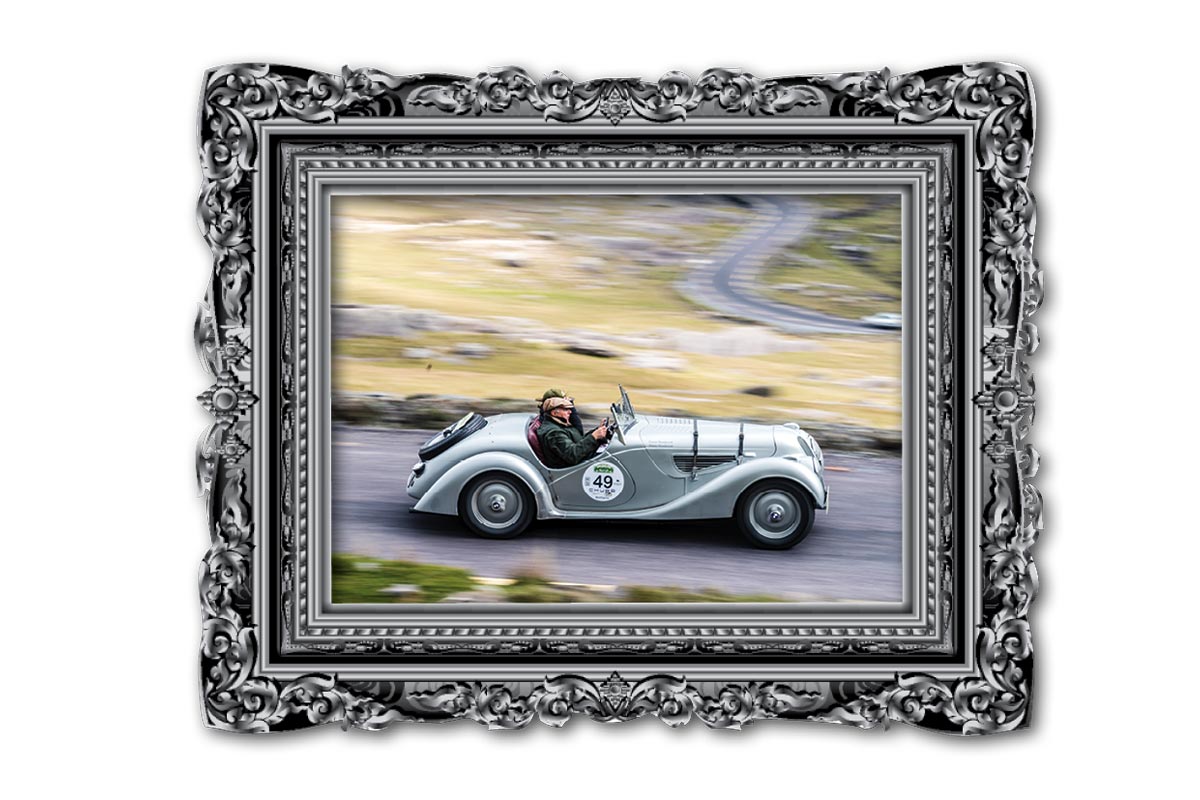 Bill and Olivia Holroyd, 1932 Frazer Nash TT Rep'
Chassis number 2026 started life as a Tourer in 1931 and was raced at Brooklands by D.A. Aldington, part owner of the company. In 1933 it was re-bodied as a TT Rep and sold to Albert Tinker, a Yorkshireman who insisted that the new car be given the identity of the most famous works car of the time – MV 3742, chassis number 2065. It then lived a fairly easy life with another two owners before being acquired by Bill in June 2019. Bill says that "I love the quirkiness of the chain drive – and the car in general. It is a unique driving sensation".
"We are using the TT for the Generations Rally because it is a short event and it should be great fun to really get to know the car. There is no roof, but hey it never rains in the Lakes!"
Patrick and James Blakeney-Edwards, 1928 Frazer Nash Saloon
If the Frazer Nash's are something of a factory team, then it must fall to Patrick to be the team principal and director of engineering. Founder of his eponymous motorsport company, there's not much Patrick doesn't know about pre-war cars and Frazer Nash in particular.
He'll be accompanied by his twelve year-old son James as navigator, who will be the youngest competitor on the start grid. According to his father, James is obsessed with cars. He's surrounded by them and has learned to drive already, in an Austin 7, at the age of 8. "We've done some VSCC events already and he's fiercely competitive and can get really cross when things go wrong. His first rally though will be a step up for him with a defined role and serious responsibilities to deal with".
"What could be more fun however than spending three days with your son in this sort of environment, although I can't imagine the amount of times he'll say that the notes are wrong and we may even spend some time following the other crews".
It's certainly not going to be an easy ride for him and after a hard day on the road, Patrick expects him to muck in every evening with the spanner checks and maintenance tasks.
"Luckily he likes maps, geography the company of adults, and handbrake turns".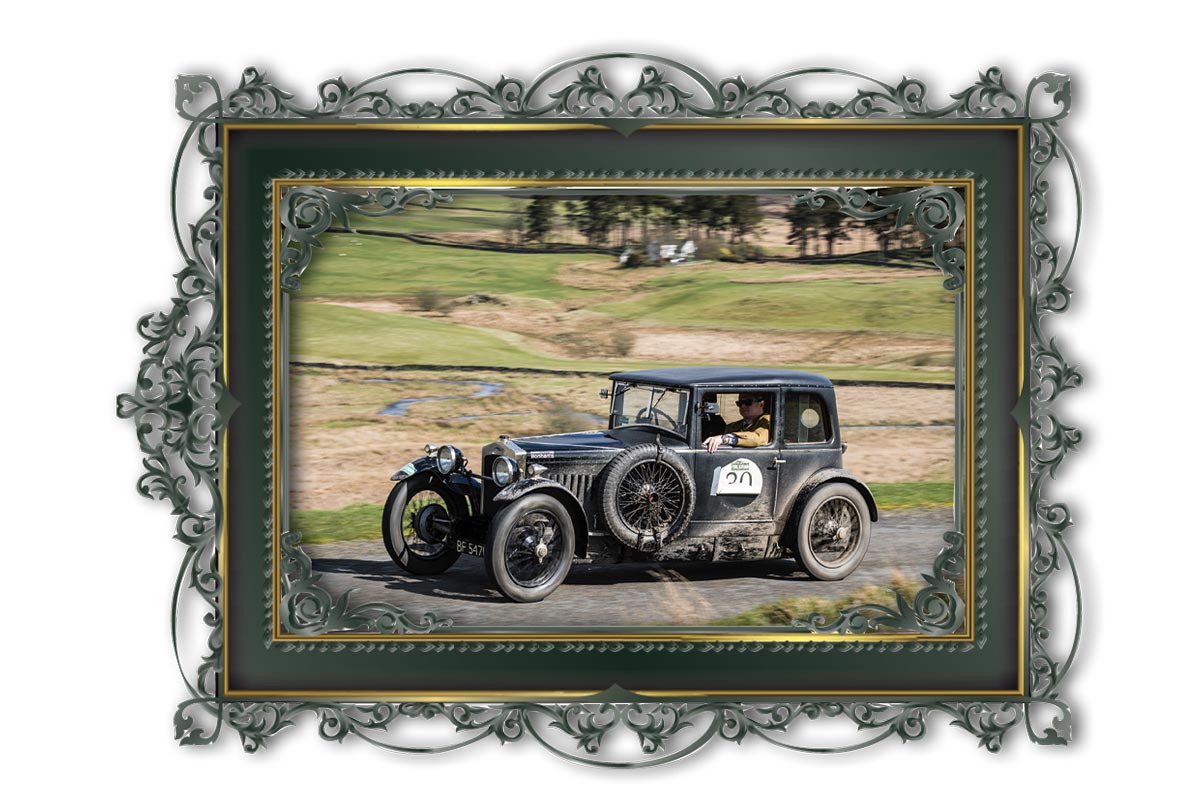 Craig and Cosmo McWilliam, Frazer Nash Super Sports
The records show that there were maybe 115 Super Sports built between 1924 and 1929 and chassis number 1139 was built at the Kingston Works in July 1927, it was described as three-seater Super Sports and given the registration PK3764.
Whilst the car itself is a veteran of many an event, its owner, Craig McWilliam only "bought it two years ago – so I'm a newbie to the Nash world (though I have had vintage cars for quite a few years)."
"My "other car" for example is a 1926 Twincam Sunbeam super sports – a lovely car but my wife doesn't want to drive it as it's too big. So we got the Nash – sporty, light, easier to drive, a great club and also fun to slide round corners".
"Our car is a 1927 Anzani powered Super Sports – so a proper vintage Nash. It's a well-known original car, with some well-known club luminaries as owners in the past. Many of these people used the car for very strenuous rallies – so I am really hoping it will be good enough to get up these Lakeland hills – should be better than the Sunbeam up the narrow twisties!"
"The car went into the garage with a broken starter motor last December – and we had a terrible attack of the "whilst we are here's!" Anyway – the chassis is back together and the body is back on now and it should go off for painting soon… "
"My son, Cosmo, is coming with me – he will have recently turned 17 so I keep telling him he could take the wheel for a bit… He prefers moderns!"
Maybe after a few days with this little cracker though he'll change his mind?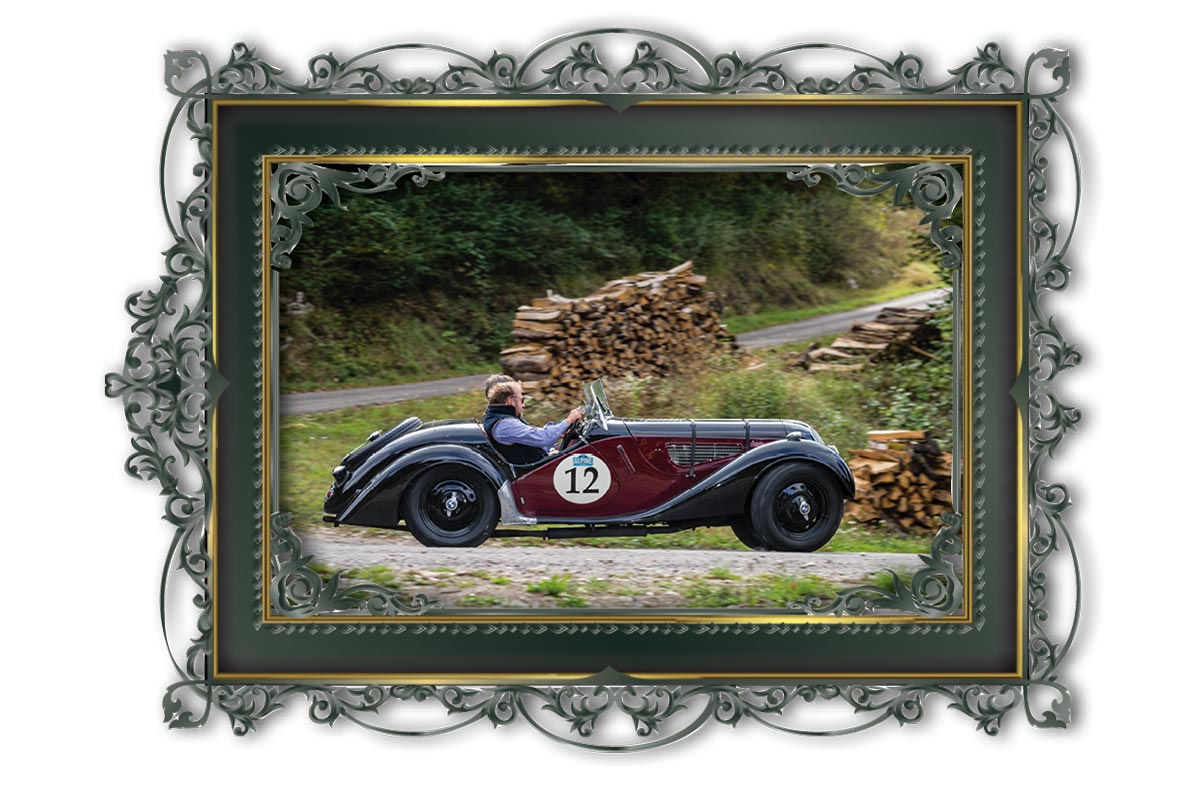 Theo and Olivia Hunt, 1933 Frazer Nash TT Rep'
Theo is no stranger to this car and revels in its nimble handling and effortless acceleration. He's also a student of mechanical engineering so was more than happy to wax lyrical about the darker, and more oily parts of his Nash.
"It is an original meadows powered car with a wide type Elkington body. Not much is known about its pre-war activities, however it was recorded that it started life as a blue and white car, which is terrible to think about.
"We have owned AMF since 2011, which may not seem like a long time but is almost half my life and, ever since we bought it I have always had a fascination with everything about it. I can vividly remember the first time I drove it at the age of 15 around Goodwood Motor Circuit, (a pretty special place to fall in love with a car)".
"There are so many special things about Frazer Nash cars which make their owners adore them, however, the most important is the way that the cars drive. Pre-war Nash's have a weird and wonderful transmission which combines to make the most magical driving experience".
He continues "the rear axle of a Frazer Nash is solid, no differential, this leading to the most ludicrous handling characteristics. As a Nash driver you will find yourself with an arm full of opposite lock around most corners when travelling at speed, and you are always pleasantly surprised how the low ratio steering allows these slides to be caught and controlled rapidly. The steering is a ¾ turn, lock to lock. The transmission, combined with the lightweight nature of these cars means that it can change direction on a six-pence and will always ensure big smiles when drifted around a race track or a quiet village roundabout.
"Given the opportunity I would drive them everyday. For rallies in the UK they are unbeatable, I can guarantee that the driver smiling the most at the end of the day will be clambering out of a Nash, gasping for a pint and desperately stretching their sore back. They may not be the most comfortable, or the most powerful, but they are the most fun and can be darn fast when they need to be. Being a Nash owner also means being a Nash mechanic and, a tinker in the evenings is an occupational hazard.
I will most certainly be wandering around the car park in the evenings offering a hand where I can; as long as I've completed all my post thrashing checks first!"
I cannot wait to shock my mother, Olivia. But, I'm sure that she will try and give me some stern words beforehand, and then her competitive streak will come through along with cries of FASTER FASTER!
I hope that there will be a proper Chain Gang spirit during the Generations Rally and I'm so excited for an awesome rally, and the premise of it is brilliant!"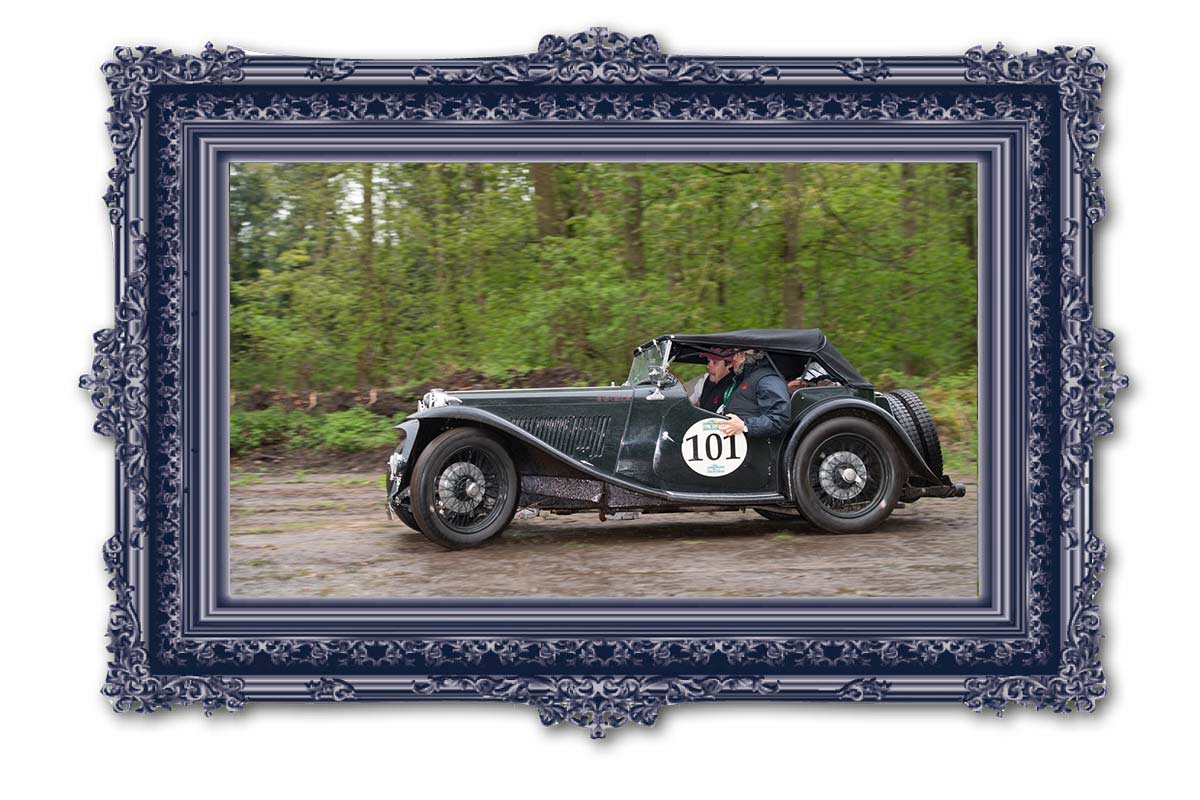 Martin and Georgemma Hunt, 1937 Frazer Nash-BMW 328
Martin has campaigned this car far and wide and is no stranger to the challenges of a rally in a small open car. Daughter Georgie however is a relative newcomer.
"The Frazer Nash-BMW has been our rally car of choice for short events for the last five or six years. In addition it occasionally comes out to circuits for pre-war events. The car was unbelievably ahead of its years when it was built in 1937. Obviously it was built in Germany by BMW, but it was one of the 48 or so right-hand drive examples which were imported into the UK by Frazer Nash. It still has its original six cylinder, 2 litre BMW engine, which makes the most glorious noise, sounding more like a Cooper Bristol than a pre-war BMW! It's an incredibly nimble car, and really quite easy to drive, without the need for the tricky double declutching that is required in most pre-war cars. It doesn't have a huge amount of luggage space, so it's ideal for an event like the Generations Rally, which is a hub and spoke event, without the need to transport luggage in the vehicle.
I will have my daughter Georgie in my car, who has never done any motor events before and says she is not going to try and compete with her brother and mother…that's going to lead to an interesting dynamic because given (her mother) Olivia's navigational skills and competitive nature, I reckon that they might do quite well in this rally!"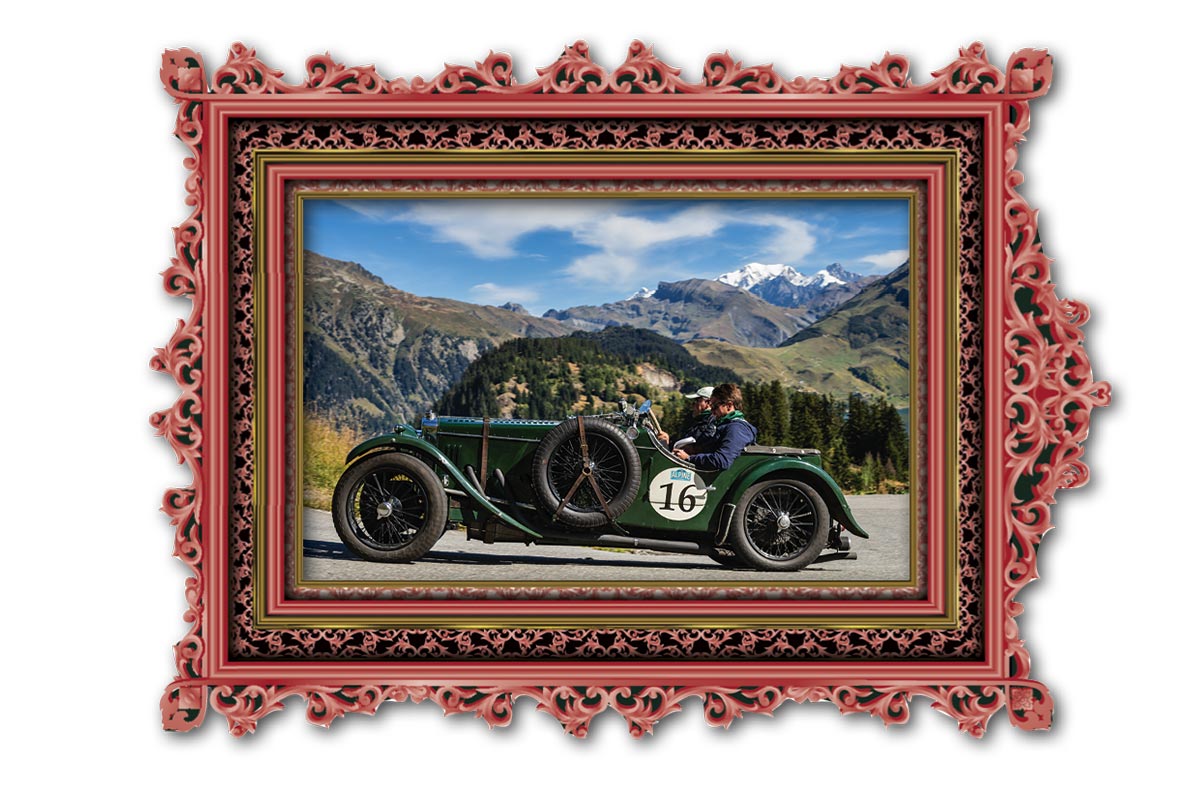 Rory and Diana Henderson, 1939 Frazer Nash-BMW 328
Rory is tackling the Generations Rally with his mother, Diana, in the family's Frazer Nash-BMW 328, which is no stranger to rallying as it claimed outright victory in the 1939 RAC Rally, driven by AFP Fane.
Rory says "for the Generations Rally, I have been allowed behind the wheel under strict instructions to obey my navigators' orders! Having previously rallied a Bentley with my fiancé Anastasia, I'm looking forward to tackling the various routes in something slightly smaller and nimbler".
"My father Gavin is swapping the 328 for the Bentley, with Anastasia as his navigator, so we are all looking forward to some friendly family rivalry along the way!"