Day 1
Jim Smith and I met up on a Tuesday morning in late October on the waterfront in a very sunny Barcelona. After a quick coffee with our local "fixer" Pepe we looked at a couple of potential start hotels, Jim at the very important parking areas and me at the "fixtures and fittings".
The following morning, after an easy run out of the city we found ourselves at the Circuit of Catalunya, home of the Spanish Formula One Grand Prix where we had a fantastic welcome. We are not ready to reveal what our activities at the circuit will be, but fun is guaranteed.
From there we were quickly into the mountains and the first regularity section of the event, climbing up the Montseny Hill Climb course. When last used for the European Championship in the 1970s the winning average was over 105 kph which is hard to comprehend giving the tortuous nature of the road.  It goes without saying that you will be travelling at a rather more sedate speed.
We checked out another kart circuit and regularity before a splendid lunch venue in a beautifully hidden-away, countryside restaurant. Suitably refreshed we found a final regularity section over the Coll de Jou, and yet another potential test just a short distance from our overnight halt in a luxurious hotel at the foot of the Pyrenees. We dined content in the knowledge that the rally would get off to a fine start.
Day 2
Our second morning started very well with another mountainous regularity. We then searched a sizeable market town in vain for a morning coffee stop. Having given up we found a suitable fuel station with a well sized restaurant attached and arrangements were quickly made. 
Almost immediately after we found a road shown to be gravel on the map, but which had been freshly surfaced with asphalt and had the potential to be a challenging section. Duly completed we carried on to the next sizeable town, over 40 kilometres away, only to discover the single road out was closed, and was likely to remain so for the next month. Reluctantly we retraced our steps only to discover that the diversion made for an even better route!
A barbecue lunch was arranged for the rally and it seemed rude not to have a quick taster ourselves before tackling the 1291 metre high Puerto de Serrablo. A very varied liaison section then took us to a fascinating Parador in an isolated village where the mayor is promising to come and flag us in.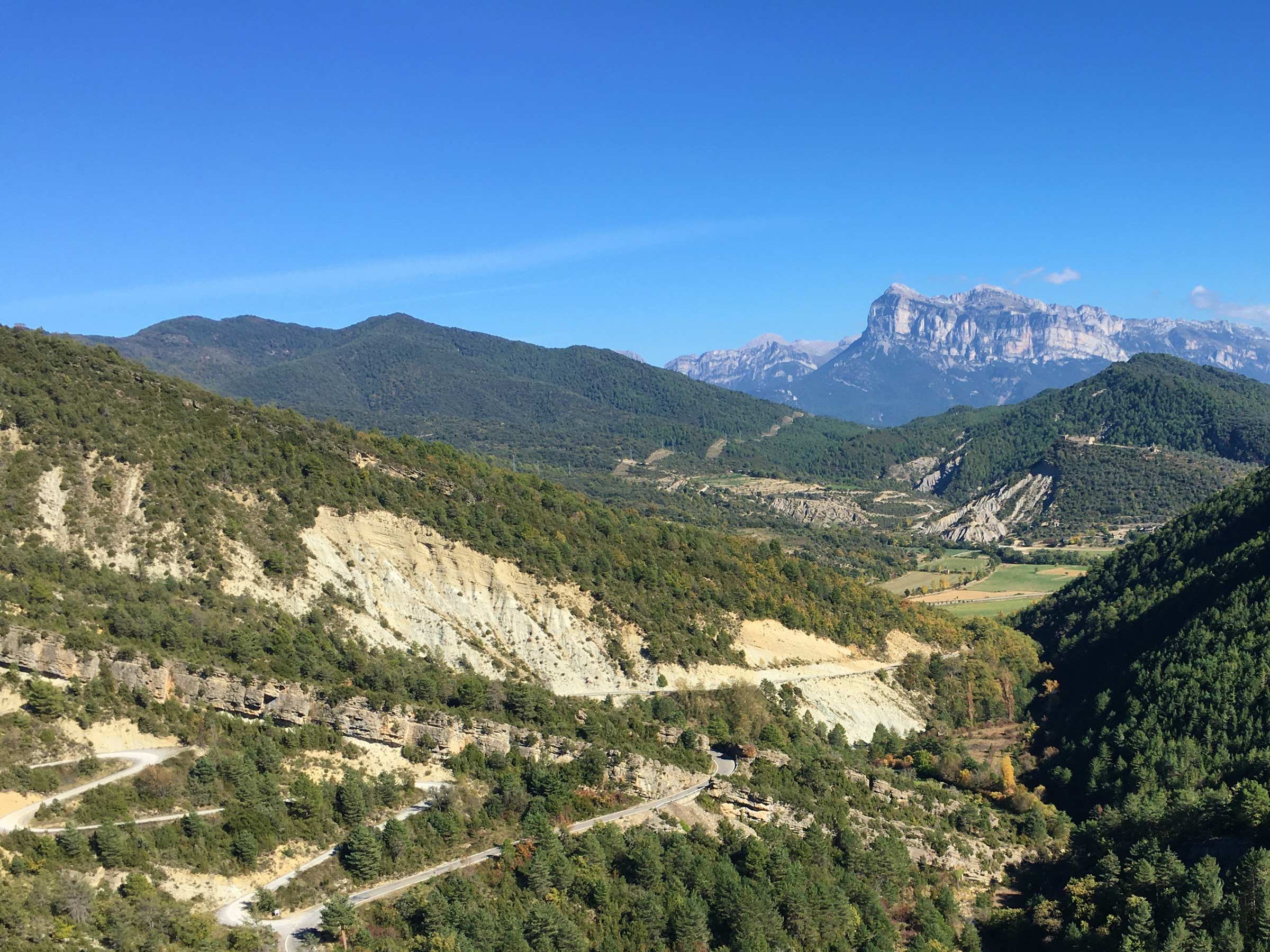 Day 3
An entertaining run out from the hotel brought us to the Circuit of Navarra, the only point in common with our successful 2019 Carrera Iberia. After a full inspection of the facility we decided that the great kart circuit was much more to our taste than the circuit used previously and an agreement was quickly reached. 
Then we drove through glorious vines with high mountains to our right and views all around. Last time in this area, our friends from the CVNE wine consortium welcomed us at Viña Real for the end of day MTC but this time we have been invited to lunch at their headquarters in Haro. The setting is spectacular and the meal promises to be one of the gastronomic highlights of the event.
A relatively short afternoon run saw us climb to over 2000 metres where we saw wild horses before descending to the modern Parador in Soria after another excellent day. Our only worry at this point was if we would be able to keep up these high standards for the rest of the rally.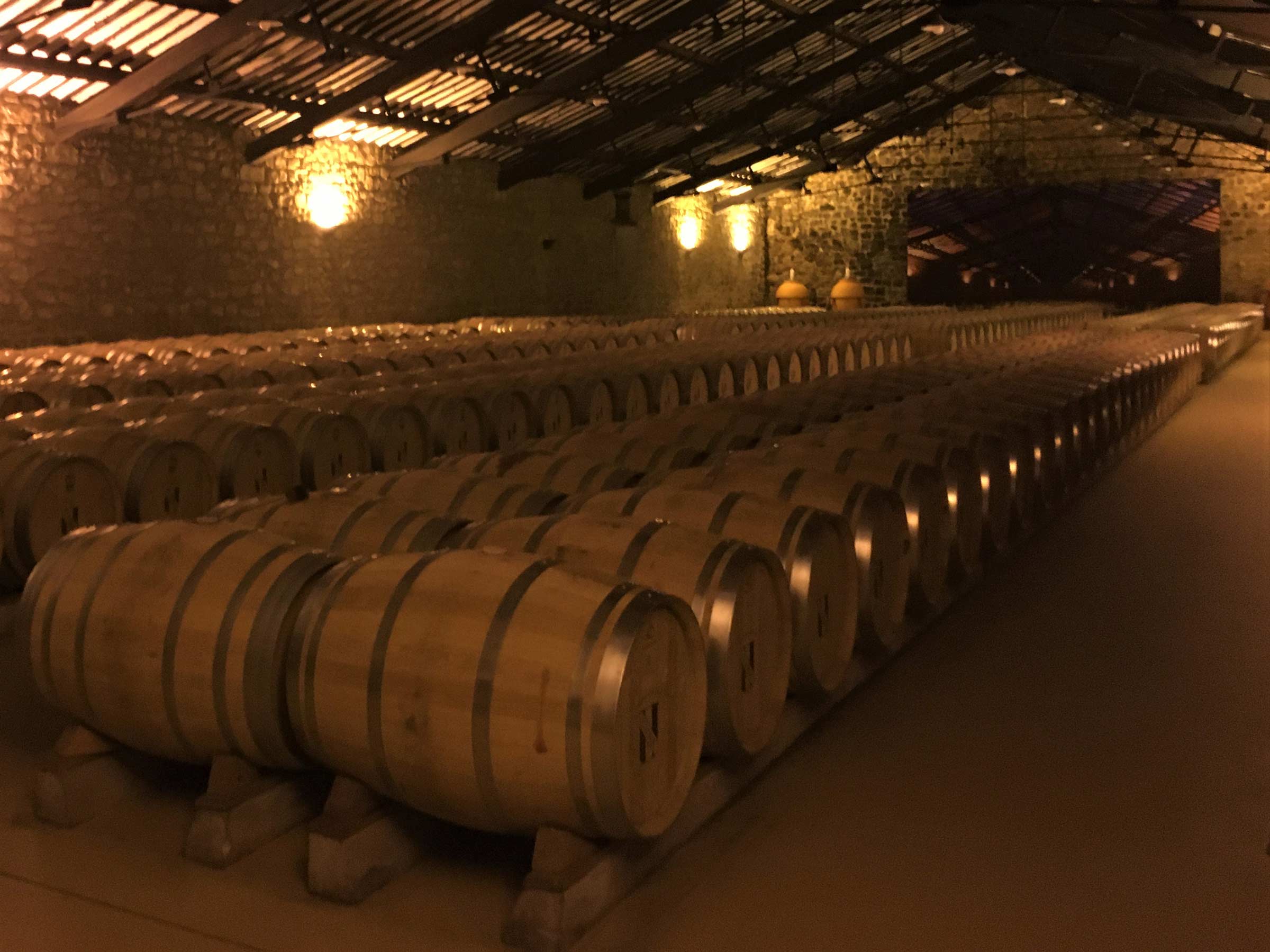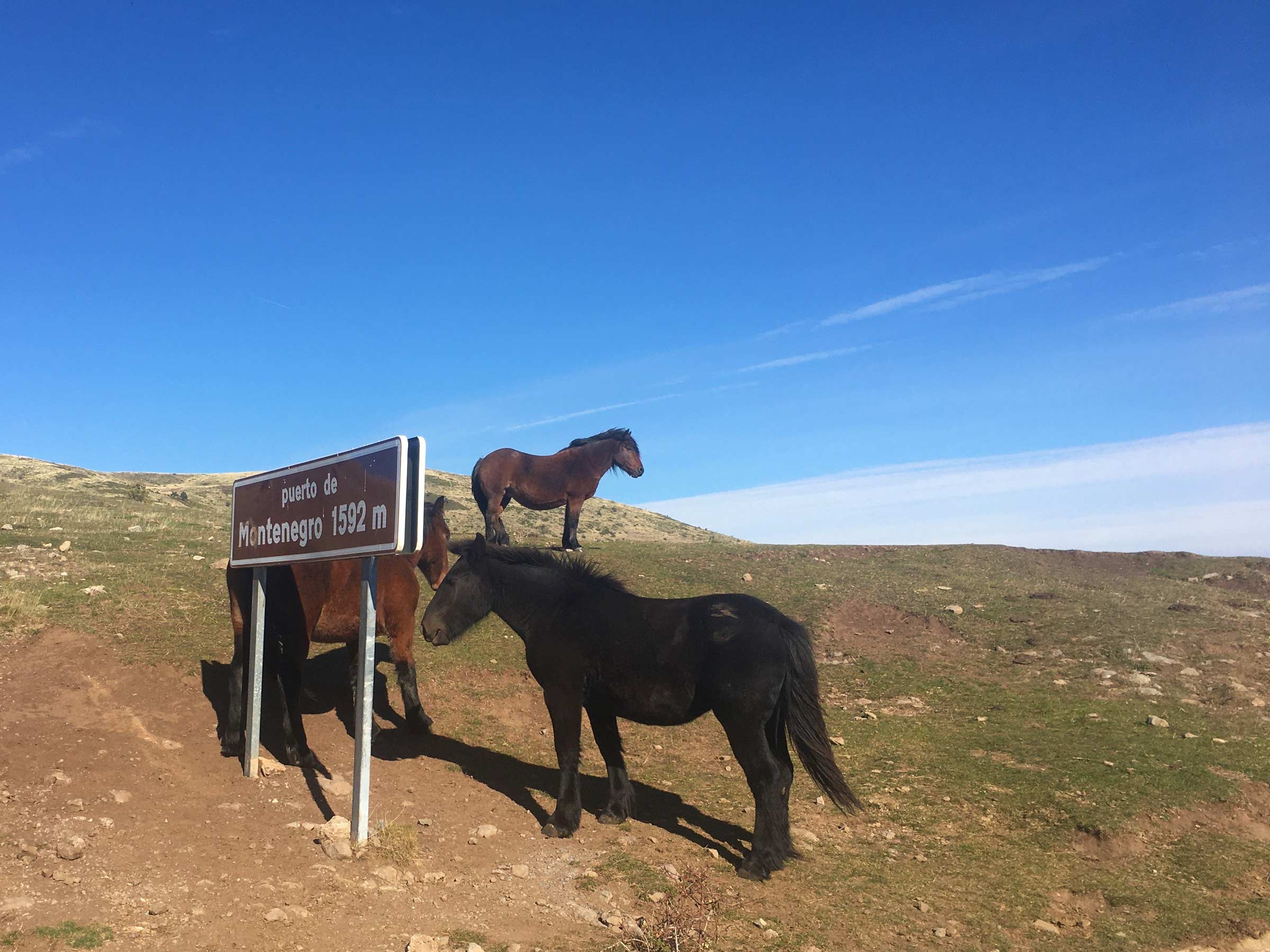 Day 4
We started the day with a pair of regularities, the second of which features more junctions than can usually be found in Spain and promises to keep the navigators busy. Then a beautiful old hotel for coffee in the middle of a cobbled village with the main square closed specially for us.
The morning finished at a splendid circuit where Jim's eagle eye noticed the potential for a second test on the site. We then moved on to a great lunch venue where the only problem, still unresolved, is to explain that a seven-course tasting menu complete with wine pairings is a little extravagant for a rally lunch – even on a Carrera!
We kept the afternoon deliberately short to allow competitors to explore the relatively unknown, but spectacular, city of Segovia with its amazing Roman aqueduct and imposing town square. The night's modern, five-star hotel is perfectly placed to visit all the sights on foot.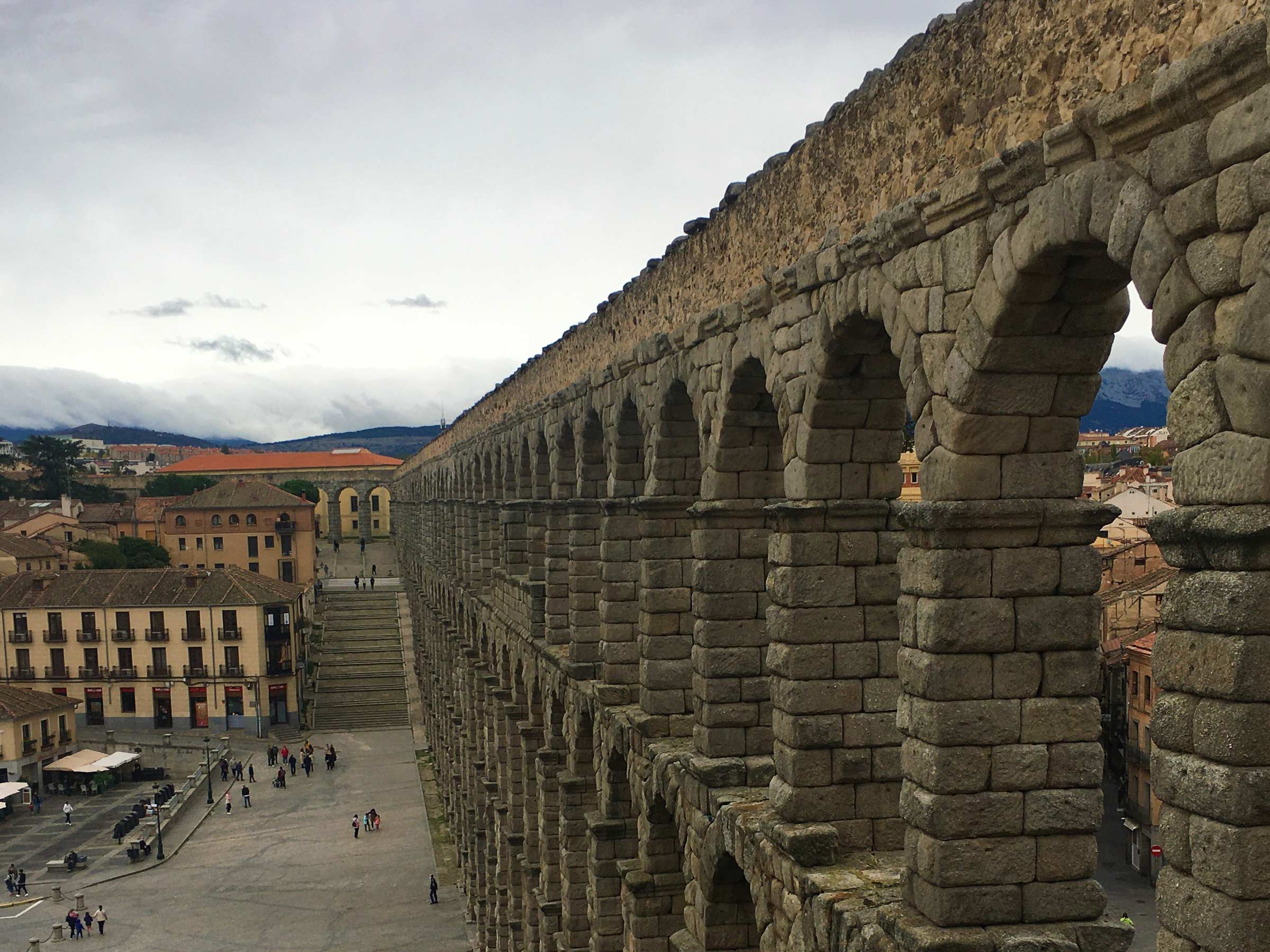 Day 5
Today was All Saints' Day and for once there was a little more traffic than usual on the Spanish roads. In fact, everyone seemed to be heading for our planned lunch stop, which was so busy we decided to make arrangements when we got back to the office.
We discovered two incredible long, twisty regularities either side of lunch, the merits of which will likely be debated late into the night when we arrive in our spectacularly positioned hotel in Salamanca on the eve of our well-deserved rest day.
Day 6
Mirroring the rally itself, we stayed for two nights in Salamanca. Jim washed the truck while I wrote up some notes before venturing into the old town. Continuous torrential rain meant that more time was spent huddled under an umbrella with a glass of local white wine than actually sightseeing, but it was good to have a few hours off.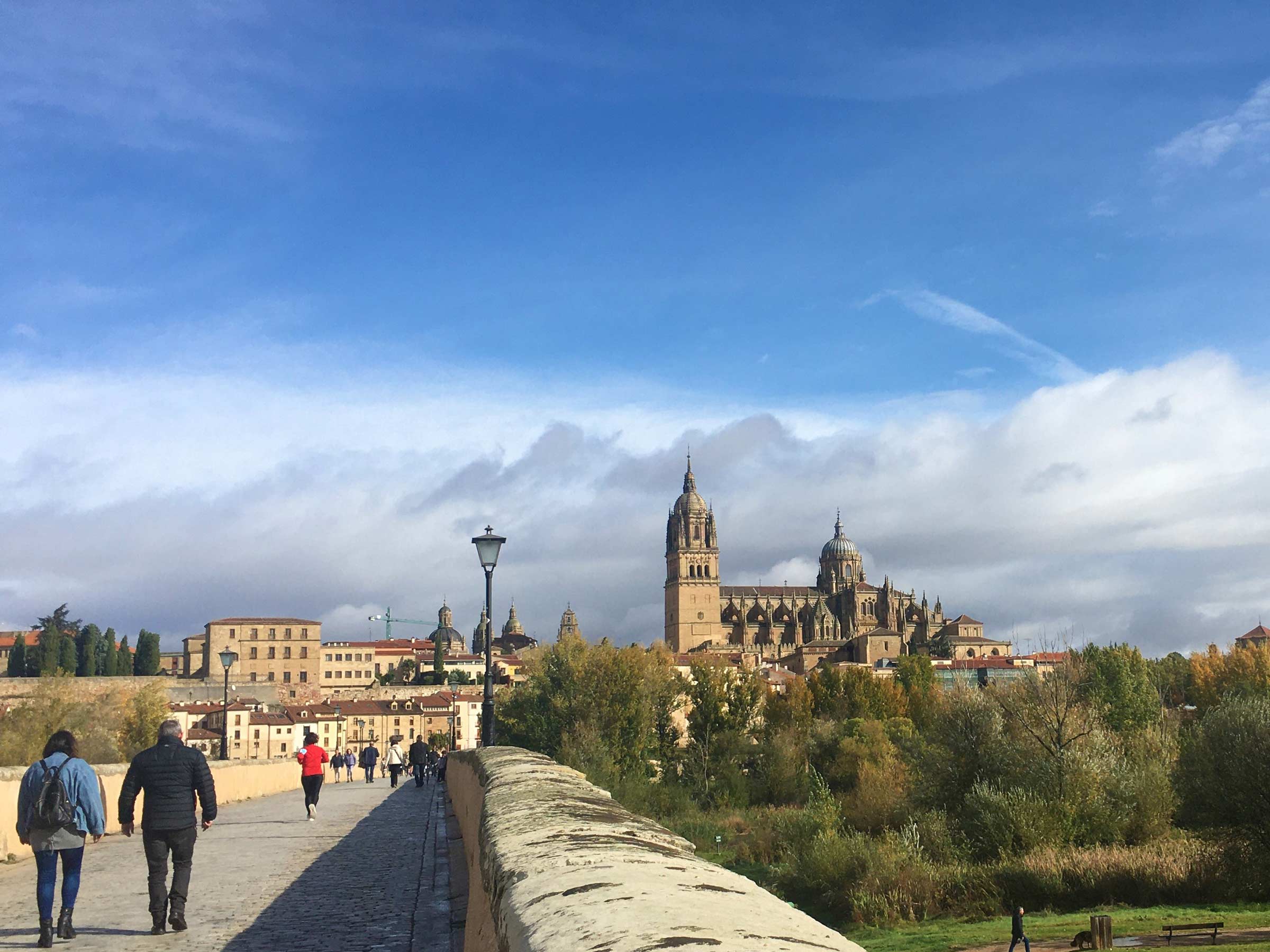 Day 7
Back in January when I was spending lockdown preparing the route, entertainment seemed hard to find for this particular day . Luckily the reality turned out to be somewhat different.
The day began with a fast 90 kilometres over the Spanish plain, almost to the border with Portugal which we would skirt for the remainder of the day, and even at one moment briefly cross.
We were surprised and delighted to find an excellent regularity section that finished on the banks of the River Duero, or the Douro as it is known in Portugal. We then spent more than an hour searching in vain for a coffee stop on the river's banks. Finally, we located a decent looking hotel which, although currently closed for the season, is keen to welcome us when we arrive in May.
Another twisty, climbing regularity, followed by a third which takes in an amazing metal bridge over the Duero, found us back at the Portuguese border. Crossing this briefly we passed through two villages that looked almost mediaeval in nature and, on each occasion, we were convinced we were on the wrong road. A rough wooden signpost said "España" and before we knew it we were on the way to Puebla de Sanabria and our simple but comfortable Parador in the village.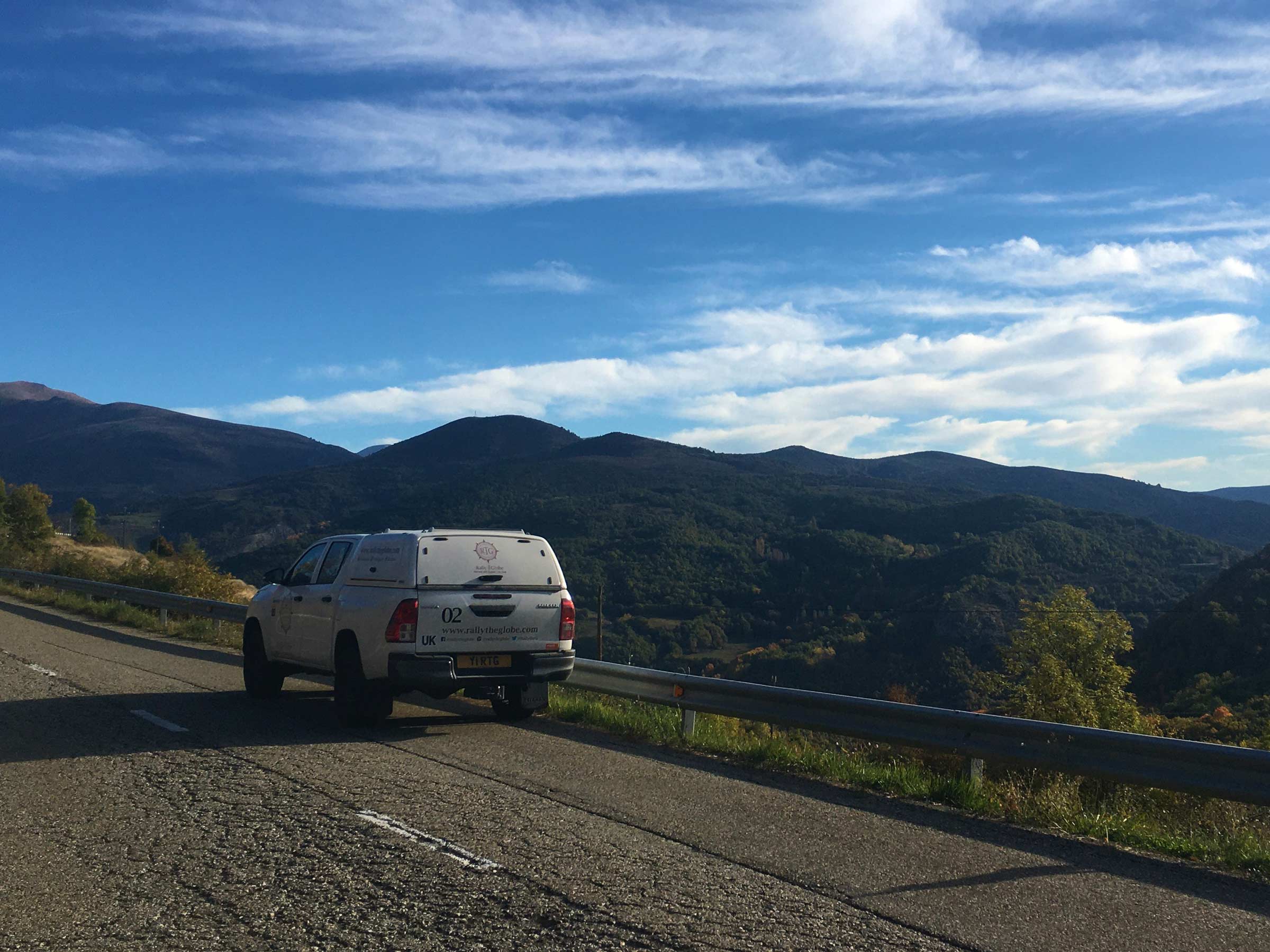 Day 8
The day started with deserted mountain roads and there was a real "middle of nowhere" feel. A couple of abandoned slate mines gave the morning a Welsh feel but didn't prepare us for the biggest, active mine either of us had ever seen! It went on for about 20 kilometres before we descended to O Barco for much needed fuel.
A short regularity starting from Prada took us to lunch at a pleasant restaurant next to a fuel station before a short afternoon drive on minor roads following the course of the spectacular River Sil. Our hotel for the night will be the breath-taking Monasterio de Ribas de Sil where we sleep in the former monks' dormitories, sympathetically updated with all the modern comforts.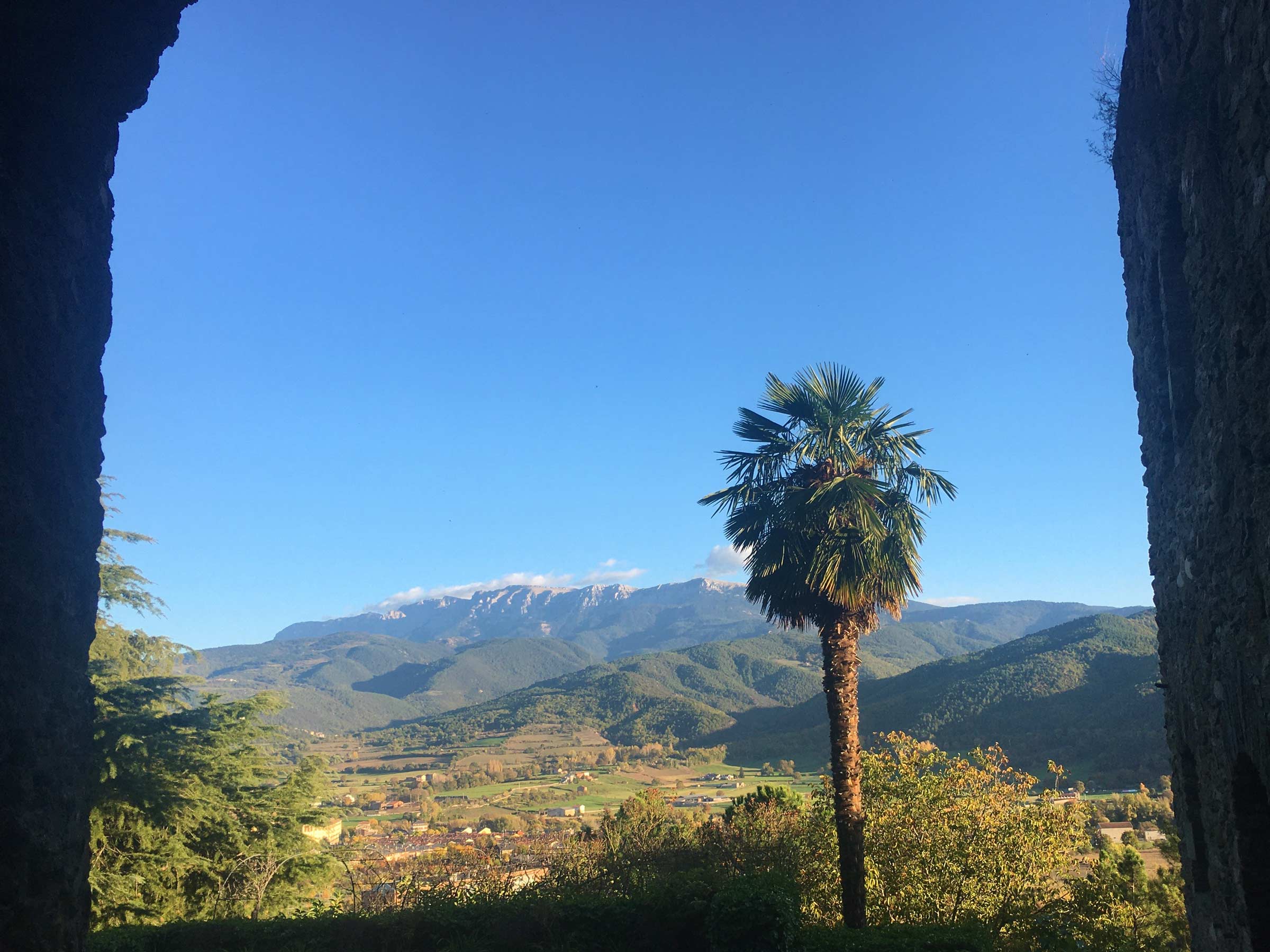 Day 9
Next morning, we stayed on minor roads to avoid the rush hour traffic around Ourense. We knew there was a kart circuit in the vicinity but neither the maps or Satnav would reveal its location. Finally, we had to make a plaintiff call to the circuit manager who came and guided us in. We had been within 500 metres of the circuit without realising it and wasted a good hour in the process. Nevertheless, it was a great find and will host an exciting test.
A mountain regularity saw us find a great little lunch halt called Catro Ventos, The Four Winds, and they all seemed to be blowing at the same time as we were there! A simple afternoon run then took us to Corias and another monastery. Rather bleak on the outside, the interior was a revelation. A beautiful library, a fascinating museum showing the history of the site, a fine dining room and large comfortable bedrooms all added up to a memorable stay.
Day 10
The penultimate day was always planned to be a short one. A couple of interesting regularities took us to the outskirts of Oviedo and the Fernando Alonso Museum & Circuit. Contact had already been made and we were warmly greeted by the circuit manager Riccardo.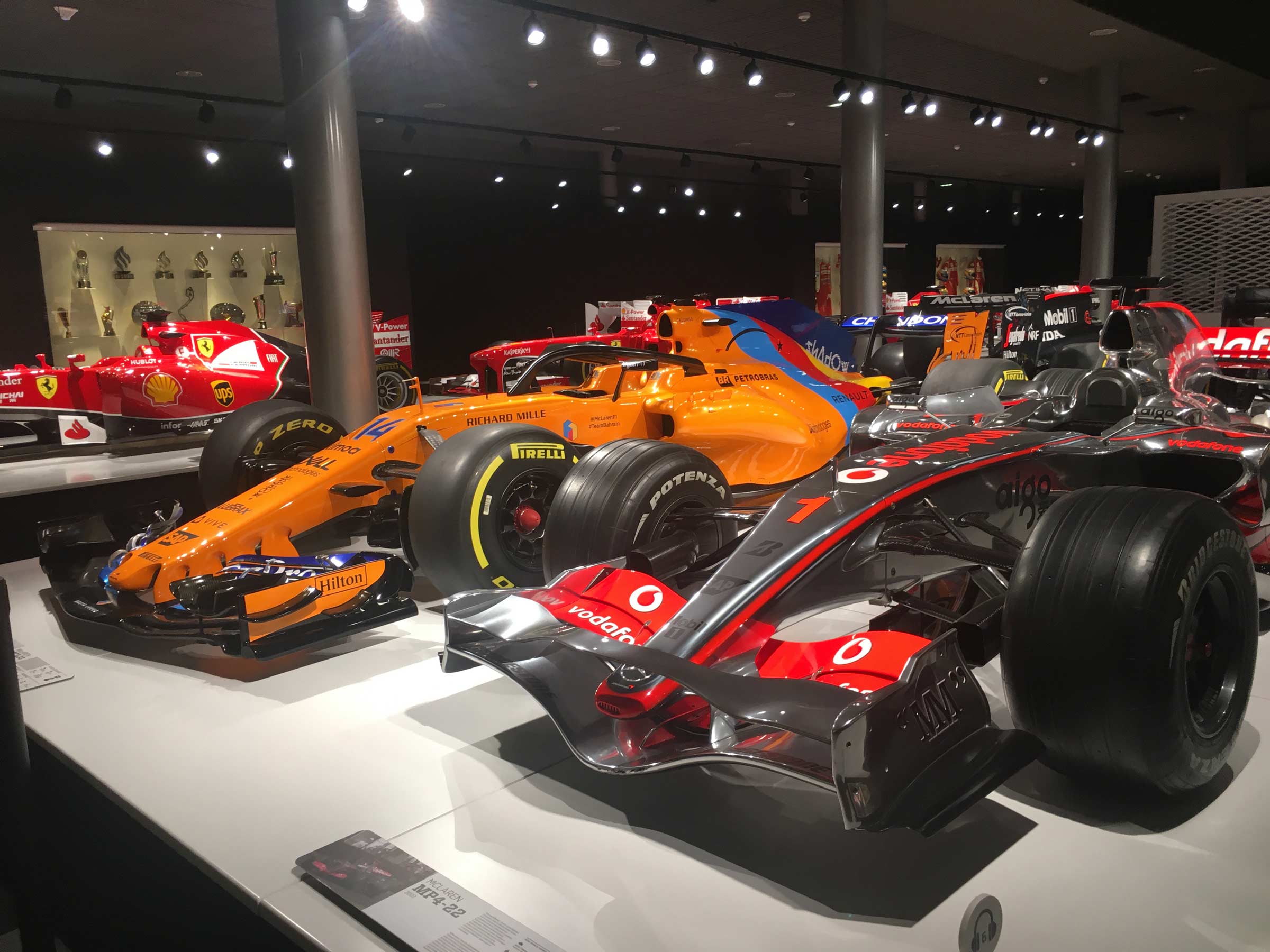 After an extensive site visit a plan was made to have an interesting test followed by the end of day Control. Then a few optional "activities" which have to remain secret for now before lunch on site. Of course, with the day's formal competition over, participants will be free to go to our opulent City Centre hotel, although we suspect few will be able to tear themselves away. The Oviedo hotel is the third monastery in a row and by far the grandest. Situated in the heart of the city it is a fine base to explore the Capital of Asturias.
Day 11
Competitors will be entranced by the spectacular scenery on the final day of the event, but we saw none of it. Thick fog, torrential rain and then deep snow over 1500 metres meant this was a really testing day for us. We did find a lovely little coffee stop run by a very enthusiastic young couple who were at least able to show us photographs of the views.
We identified a suitable lunch halt and, as visibility improved, a splendid kart track for the final competitive element of the 2022 Carrera España.  From there it was but a short drive to the beautiful Hotel Real in Santander where the Rally the Globe story started back in 2019 and this time will host the finish and prize-giving party. 
In all, it was a very satisfying trip and the route and arrangements came together even better than we could have expected, leaving us excited for the event itself.  Over half of the available places have already been snapped up, so if you're thinking of joining us just drop us a line at info@rallytheglobe.com .