- Feier zum Saisonende in den Mooren von Devon und Cornwall
- Vier Tage Fahrwettbewerb und geselliges Beisammensein 
- Appetit machen auf künftige Entdeckungsreisen durch Amerika und Asien
- Aufgrund der großen Nachfrage sind einige Anmeldelisten für 2023 bereits voll besetzt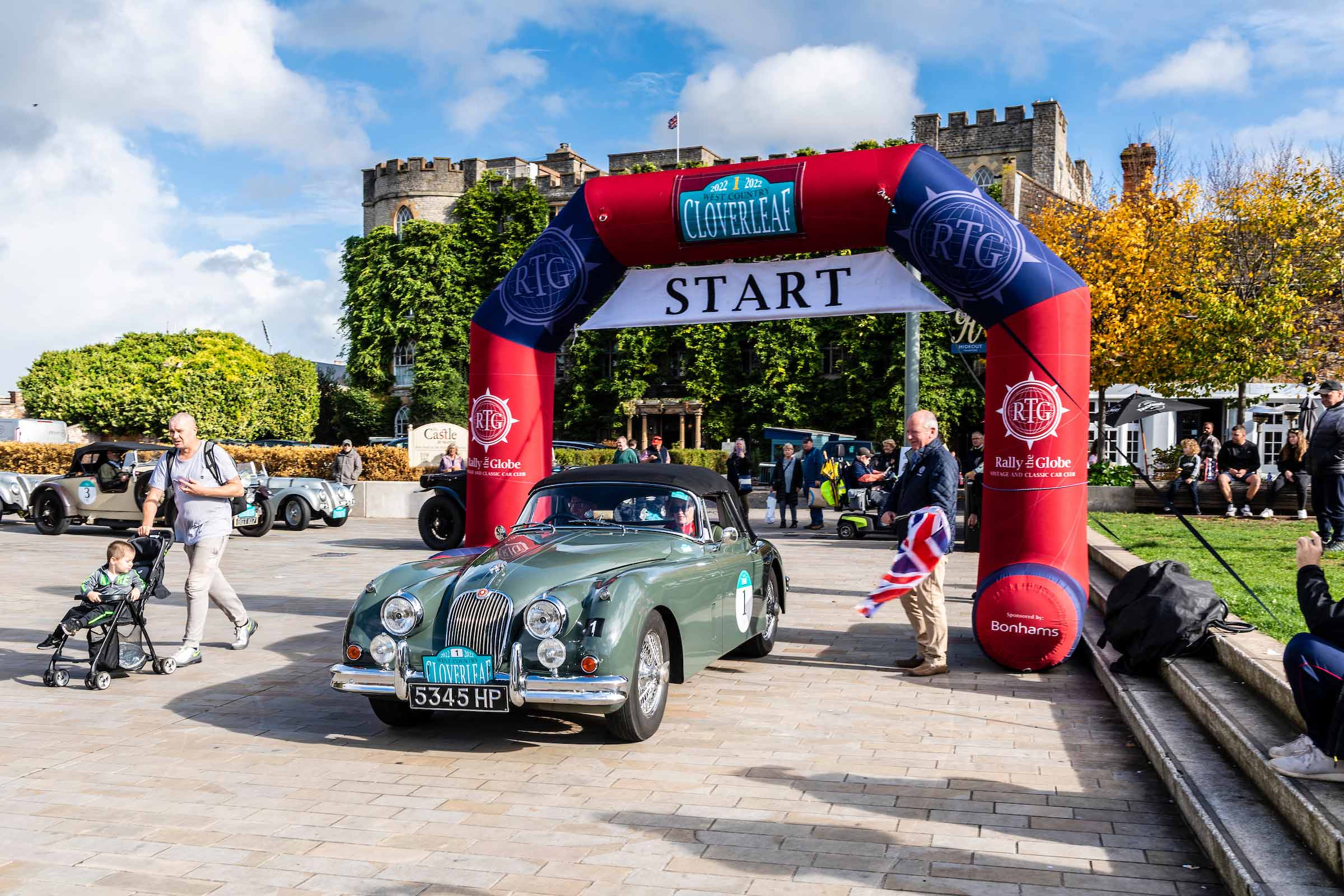 Die großartige West Country Cloverleaf (24.-27. Oktober) in der vergangenen Woche hat nicht nur den Vorhang für ein glänzendes Programm von Rally the Globe-Veranstaltungen im Jahr 2022 fallen lassen, sondern auch den Appetit auf noch mehr aufregende automobile Abenteuer geweckt.
Infolge der Pandemie begann der diesjährige, geschickt zusammengestellte Kalender mit der innovativen Generations Rallye im englischen Lake District und wurde rasch von immer abenteuerlicheren Streifzügen gefolgt, da sich der internationale Reiseverkehr wieder normalisiert hat.
Die äußerst erfolgreiche Carrera España, die größtenteils in den Bergen Nordspaniens stattfand, ebnete den Weg für die epische Rally the Globe Challenge von Ypern nach Istanbul, die acht verschiedene Länder durchquerte, als die Teams von der belgischen Rallye-Hauptstadt in Flandern bis zum Bosporus und dem Tor zu Asien antraten.
Aufbauend auf diesen Erfolgen sind die Vorbereitungen für zwei weitere Langstreckenrennen der Kategorie Marathon bereits weit fortgeschritten. Dank der wiedererwachten Begeisterung für die Erkundung der Welt auf vier Rädern ist die erste dieser Veranstaltungen - die in Nordamerika stattfindende Alaska to Mexico (27. August - 26. September 2023) - bereits ausverkauft, und es gibt eine Reserveliste. Die zweite - die Road to Hanoi (27. Januar bis 23. Februar 2024) - füllt sich schnell.
In der Zwischenzeit sieht der Terminkalender von Rally the Globe 2023 auch eine Wiederholung der Generations Rally (24.-26. März), die Vintage Shamrock (8.-11. Mai), die zusammen mit Irish Racing Green organisiert wird, und die Carrera Riviera (4.-15. Juni) vor. Für die erste Veranstaltung gibt es bereits eine Reserveliste, während für die beiden anderen nur noch wenige Plätze auf den Anmeldelisten übrig sind.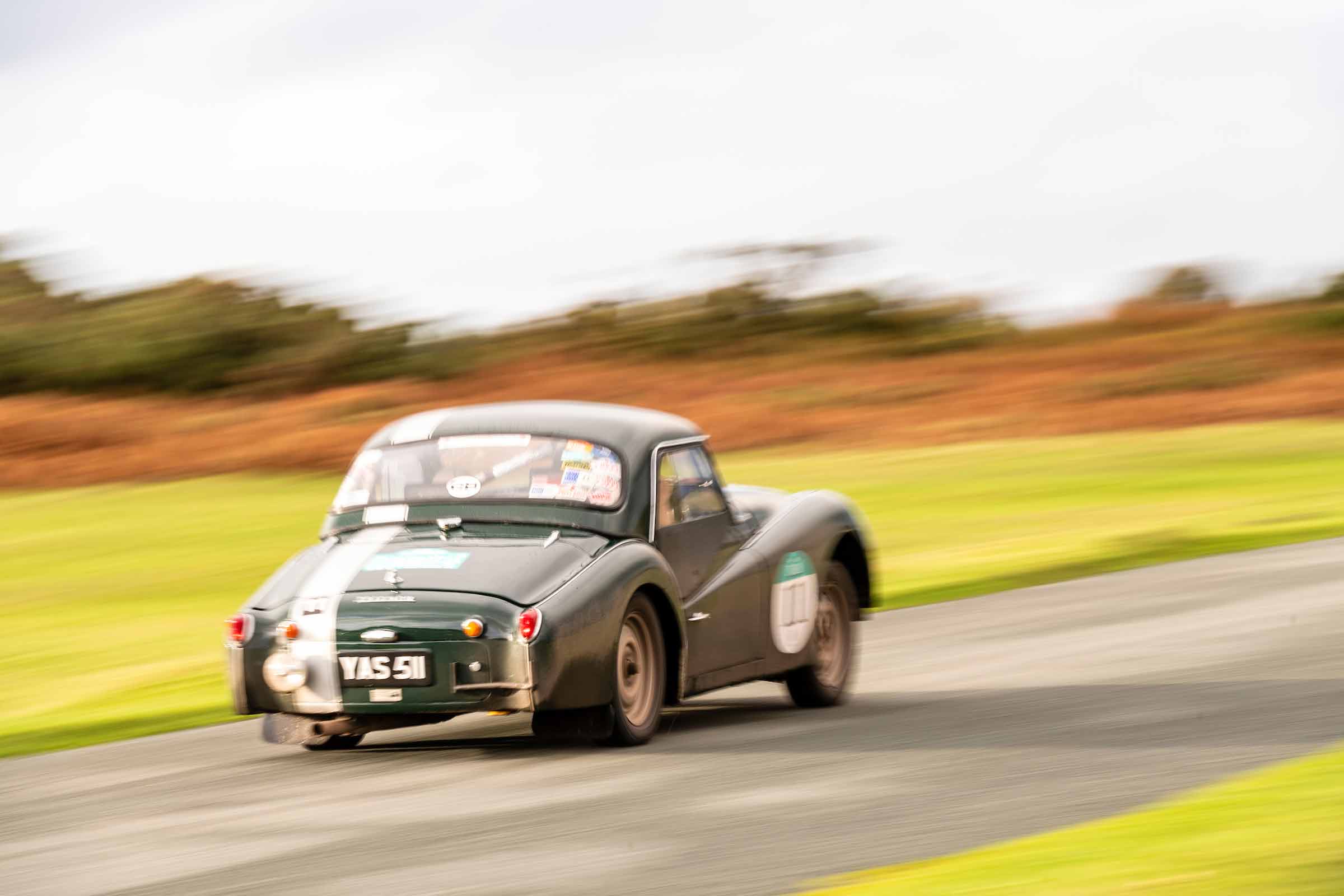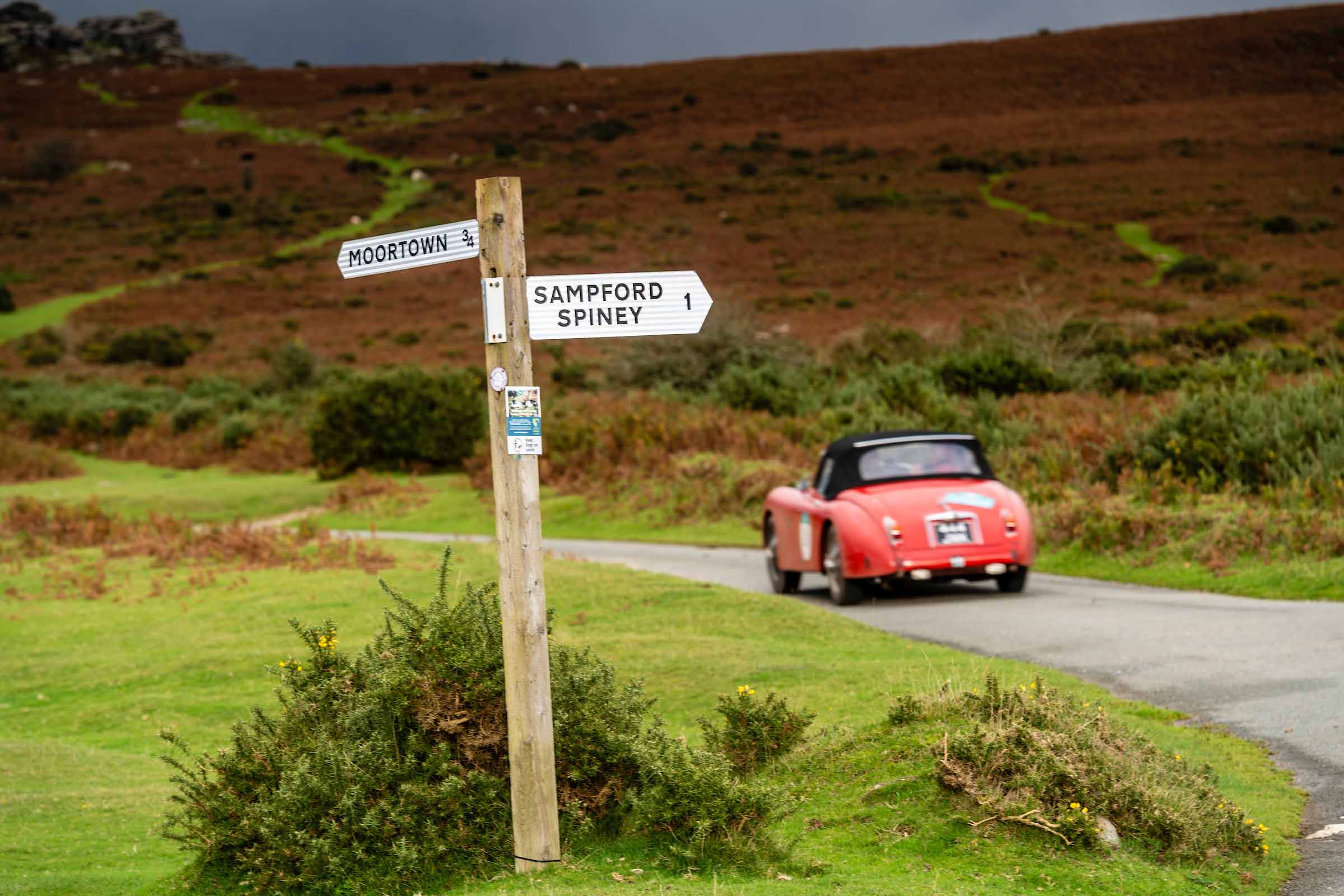 Das West Country Cloverleaf fand im Hotel Endsleigh statt - dem ehemaligen Fischerei- und Jagdhaus des Herzogs von Bedford, das für drei Nächte exklusiv genutzt wurde - und umfasste Prüfungen und Gleichmäßigkeitsprüfungen in den hügeligen Moorgebieten und der idyllischen Landschaft von Devon und Cornwall.
Die Teilnahme war auf Mitglieder des gemeinnützigen Clubs beschränkt, und das mit 19 Fahrzeugen voll besetzte Teilnehmerfeld bot eine breite Mischung von Oldtimern und Klassikern (alle aus der Zeit vor dem 31. Dezember 1976), vom Bentley Supersports von Graham und Marina Goodwin aus dem Jahr 1925 bis zum Datsun 240Z von Andrew und Shirley Laing aus dem Jahr 1973. Neben anderen automobilen Ikonen waren auch eine Reihe von Aston Martins, Jaguars und Fraser Nashes zu bewundern. Dazu gehörten zwei Porsche 911, ein Triumph TR3A, zwei Fraser Nash-BMW 328 und ein sehr markanter Chrysler 75 Roadster.
Nach der morgendlichen technischen Überprüfung und der Erledigung des Papierkrams standen am ersten Tag Wettbewerbsabschnitte in den herbstlichen Blackdown Hills, auf dem Rugbyplatz der Exeter Chiefs und in der Wildnis von Dartmoor auf dem Programm.
Der zweite Tag fand wieder im ländlichen Devon statt und beinhaltete fünf anspruchsvollere Tests und zwei reguläre Prüfungen sowie einen Überraschungsausflug am Ende des Tages zum Dingles Fairground Museum, wo die Crews etwas altmodische Zeit mit den Dodgem-Autos, der Geisterbahn und den Walzern verbringen konnten!
Der dritte Tag war der längste - und sonnigste - der Rallye. Die spektakuläre 153-Meilen-Route umfasste vier Prüfungen und drei Regularities, die größtenteils auf der kornischen Seite der Grenze ausgetragen wurden und über die felsigen Tors von Bodmin Moor zu den zerklüfteten Landzungen von König Artus' magischem Königreich führten.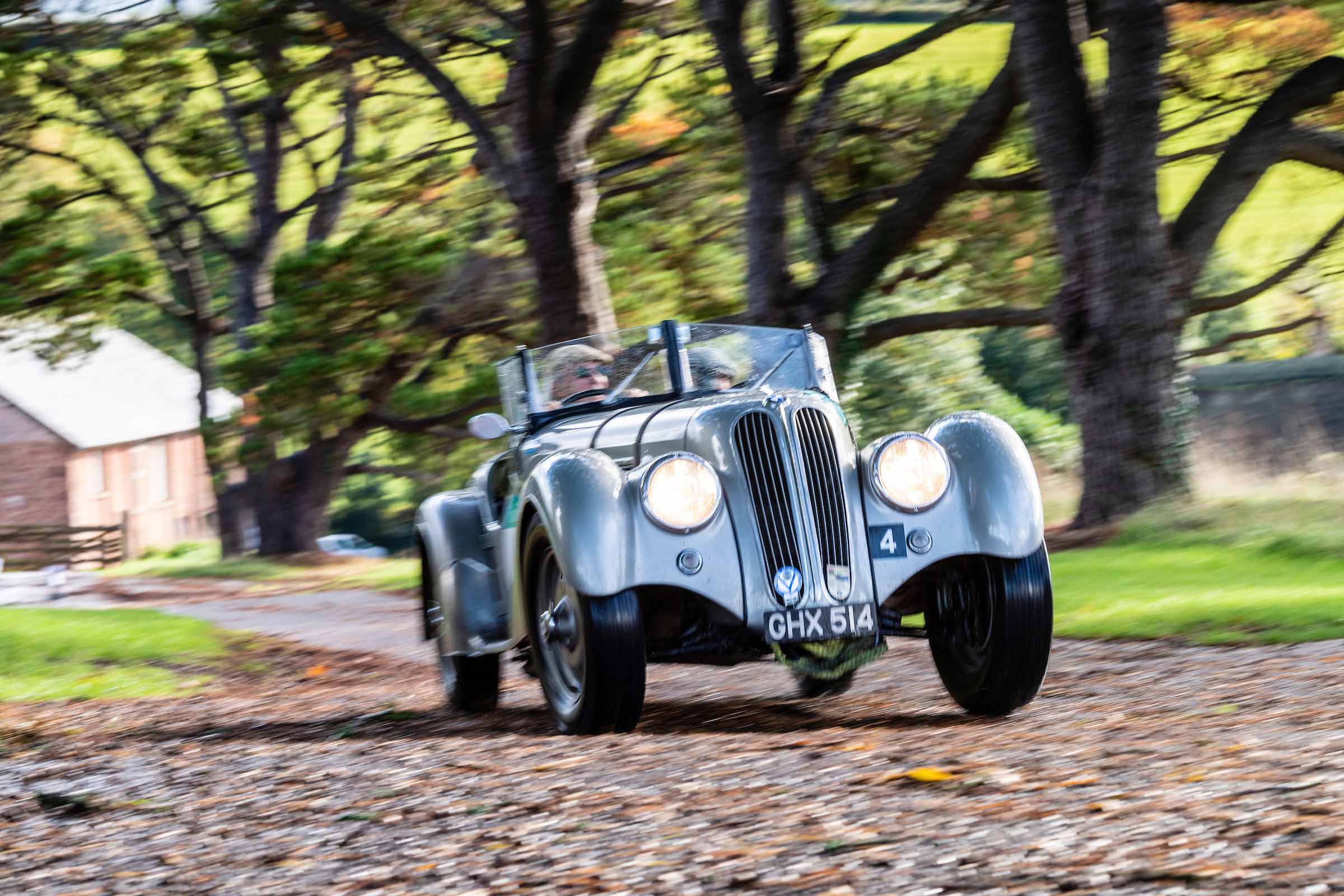 Der letzte Vormittag führte die Crews über das inzwischen neblige Dartmoor und weitere Tests auf dem Mansell Raceway zurück zum Mittagessen mit Preisverleihung im Castle Hotel in Taunton.
Nach dem Motto "Spaß steht an erster Stelle" gab es bei den entspannteren Kleeblatt-Veranstaltungen von Rally the Globe keine Einzelsieger. Stattdessen wurde die Rallye in Teams aufgeteilt. Diese zufälligen Gruppierungen kämpften dann um den ersten Platz, basierend auf der Gesamtzahl der auf der Strecke gesammelten Strafpunkte und der von jedem einzelnen Teammitglied erzielten Zeiten.
Nach vier Tagen mit 15 Tests und acht Regularities führte das erfahrene Quartett Andrew und Ann Boland (1960 Jaguar XK150S), Charles und Kit Graves (1958 Jaguar XK150), Neil und Peta Oatley (1967 Lancia Fulvia) und Keith Graham und Susan Hoffmann (1969 Mercedes-Benz 280 SL) die Zeitentabelle an. Die vollständigen Ergebnisse finden Sie auf der Website RallytheGlobe.com Website.
Noch wichtiger ist, dass alle Besatzungen den Einsatz im Westen des Landes einhellig lobten. Zu den Fünf-Sterne-Rückmeldungen gehörten: Danke an das Team von Rally the Globe für ein brillantes Cloverleaf", Was für ein fabelhaftes Event und ein tolles Publikum, mit dem man es genießen konnte" und Fantastisches Event, tolles Team, toller Spaß und tolle Leute".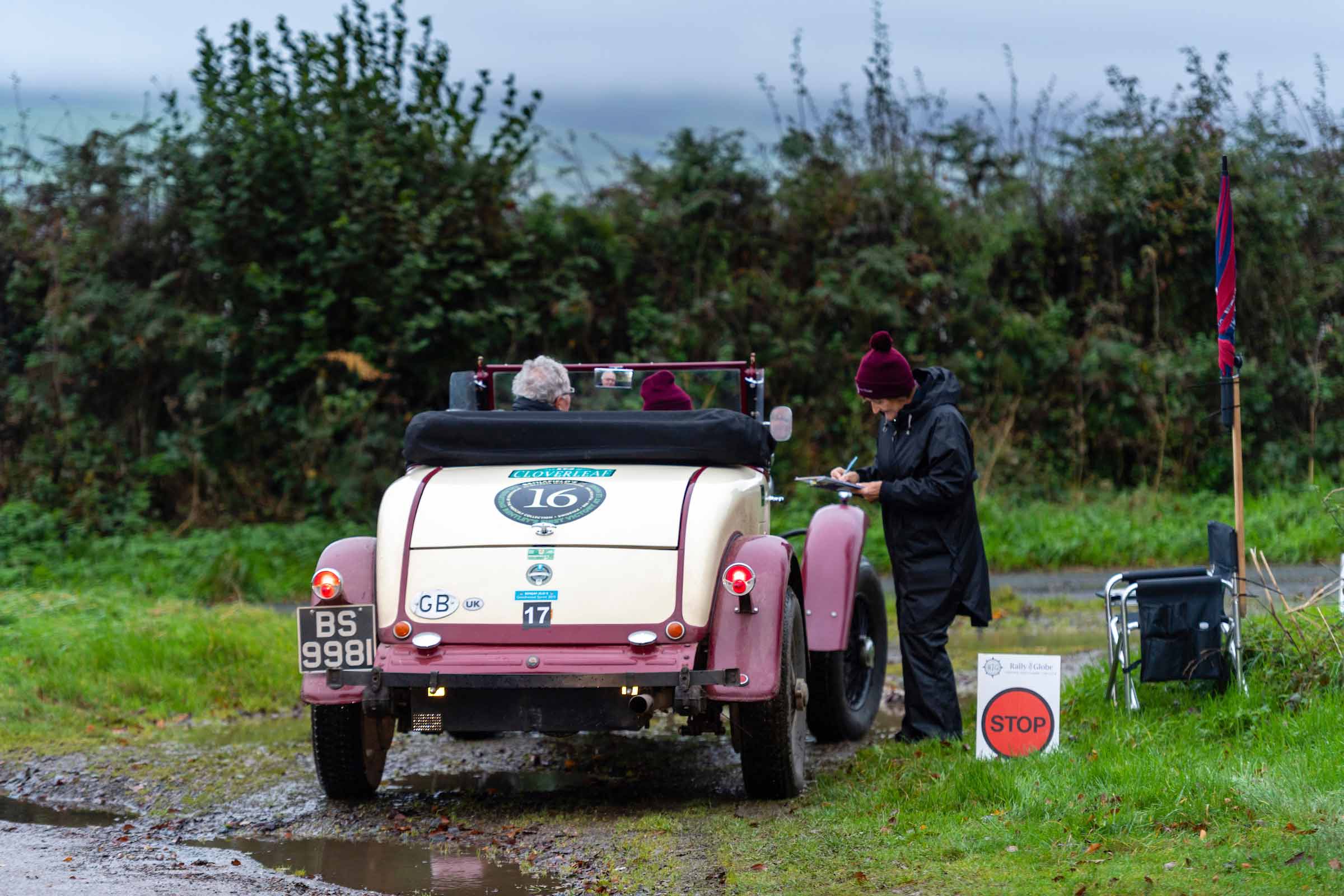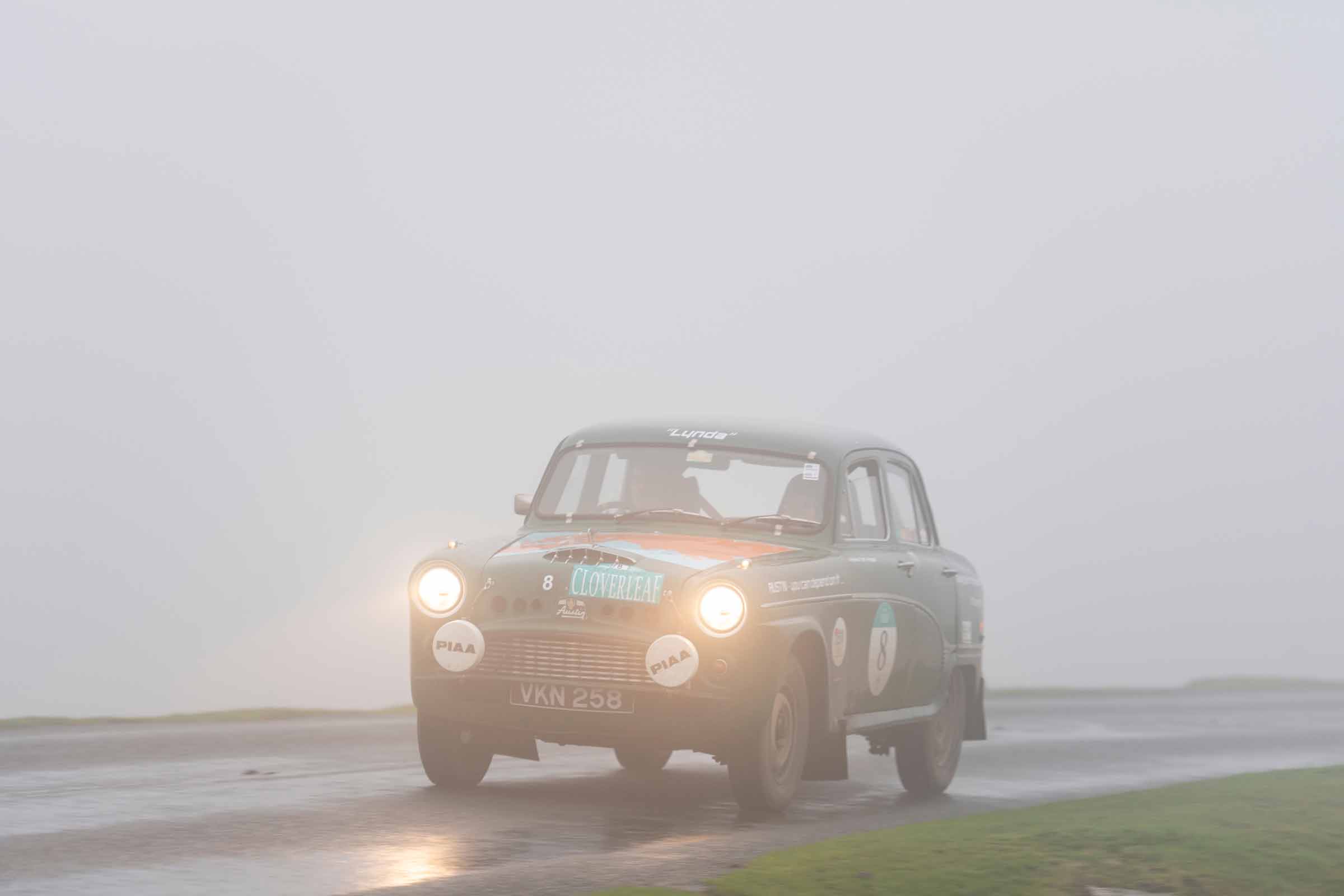 Der Platzwart Mark Appleton war ebenfalls begeistert. "Es war der perfekte Abschluss des Jahres", schwärmte er. "Wir haben das Abenteuer mit immer ehrgeizigeren Übersee-Rallyes aufgebaut, daher war es schön, für eine in vielerlei Hinsicht feierliche Veranstaltung für unsere Mitglieder nach Hause zu kommen. Wir haben mit dem Hotel Endsleigh einen Volltreffer gelandet, das uns einen fantastischen Ausgangspunkt für die Erkundung der entlegeneren Teile dieser schönen Ecke Englands bot."
Appleton freut sich umso mehr über die steigende Popularität von Rally the Globe, dem einzigartigen Stil von Premium-Fahrerlebnissen für Besitzer von Oldtimern und Klassikern aus dem Jahr 1976 oder früher.
"Viele unserer bevorstehenden Veranstaltungen wie die Wiederholung des Generationenlaufs und der sicherlich epische Alaska-Mexiko-Marathon sind bereits voll ausgelastet, und es gibt bereits Wartelisten. Andere, wie der Vintage Shamrock und der Road to Hanoi, füllen sich ebenfalls schnell", berichtete er. "Die Zukunft ist sowohl arbeitsreich als auch vielversprechend!"
Bei so vielen großartigen Veranstaltungen in der Pipeline hatte Fred Gallagher, der angesehene Rallyeleiter von Rally the Globe, nur wenig Zeit, die Erfolge des West Country Cloverleaf zu genießen. Er ist bereits in den USA angekommen, um die Vorbereitungen für das unglaubliche nordamerikanische Abenteuer im nächsten Sommer abzuschließen, das die Crews von den schneebedeckten Bergen Alaskas bis zu den tropischen Stränden der Baja-Halbinsel führen wird.