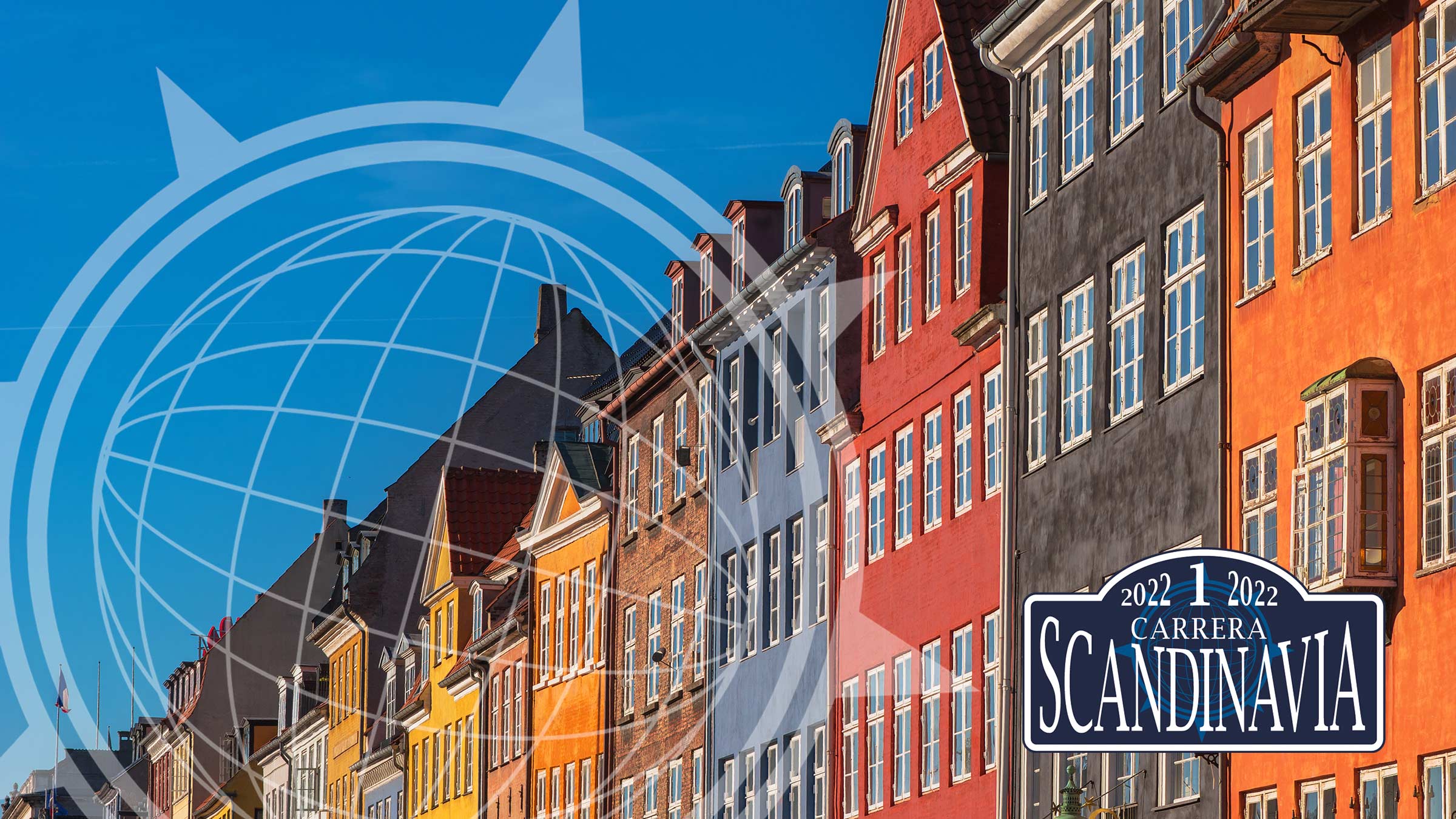 May 2022
Denmark, Sweden, Norway & Finland
Starting from the centre of Copenhagen, Denmark's beautiful capital, Carrera Scandinavia will explore the region's finest attractions. Limiting the rally to 30 cars will allow the event to use small luxury hotels unsuitable for bigger events.
Scandinavia's three-dimensional gravel rally roads are world famous, and we plan to use many of the most famous of these.  The Norwegian Fjords and North Cape will be visited, before we enjoy a free day in Finland's biggest Arctic city, Rovaniemi. Then it's south to Finland's rally capital Jyväskylä with it's amazing roads.
Our Swedish rally expert Hans Sylvan, co-driver to the original Stig of Top Gear fame, tells us that his home island of Gotland is made for rallying, so we will stop off in this little-visited paradise, reached by a short, three-hour ferry trip. Southern Sweden's gravel roads and network of race tracks will take us back to Copenhagen, from where we started.
Pre Register For This Rally
You can pre register for our Carrera Scandinavia Rally by speaking to our bookings expert Loren on +44 (0) 113 360 8961, or email loren.price@rallytheglobe.com
We organise endurance category rallies which are competitive, with significant off-road sections and will challenge us through all the continents of the world. We also organise adventure category rallies which will explore the globe in a lighter competition environment, with minimal off-road sections and at a more civilised pace.
All our club's rallies will come with the highly experienced support crew and safety cover. We will always find (and we mean it) the best accommodation available and, because we are a not for profit company, we will charge no more than the rallies cost to organise.
Pre register for this event by clicking the link below!