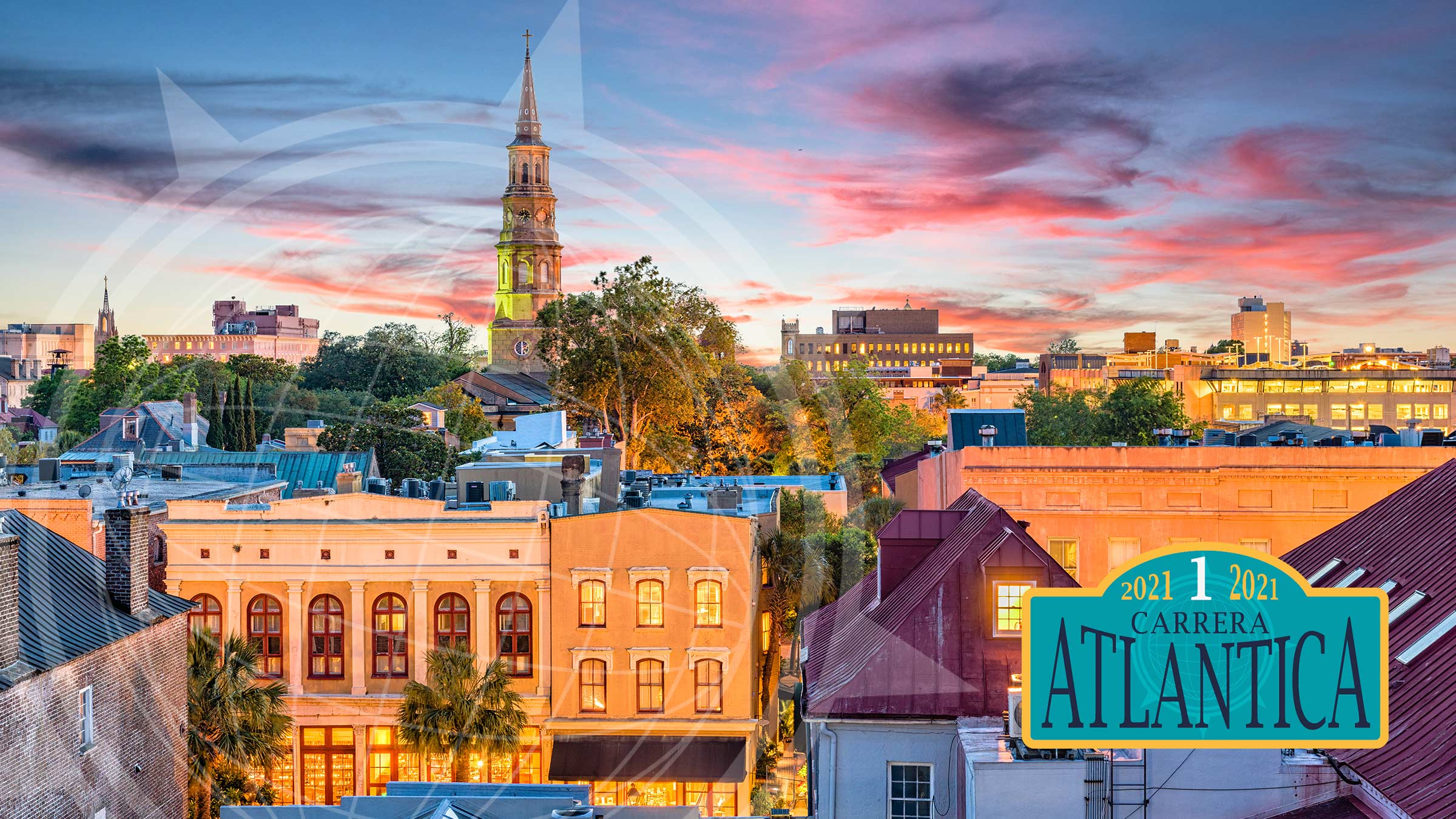 February 2021 – subject to final decision

United States
Another event in our popular Carrera series, this one will start from historic Charleston in South Carolina.   With help on this event, from former ITV Formula One commentator, and now IMSA Sports Car series guru, Andrew Marriott, we are planning to explore the scenic Carolinas with an overnight halt in atmospheric Asheville, before heading into Georgia. For motorsport fans, Atlanta means only one thing – Road Atlanta and the great circuit there, which is on our "must do" list.  One of America's major motor manufacturer's "Experience Centre (or should it be Center on that side of the Atlantic?)" is also on our wish list.  We will then head back to the coast and Amelia Island, where polishing our cars will be hard to resist….. 
Florida is full of motor sports venues, and we plan to visit some of the major sports car circuits, such as Sebring, as well as some smaller venues and a few, great car museums . Once we have seen the alligators and the Art Deco area of Miami on our day off, it's down the Florida Keys to our Gala Finish Dinner in Key West.  America with a difference.
Pre Register For This Rally
You can pre register for our Carrera Atlantica Rally by speaking to our bookings expert Clair on +44 (0) 113 360 8961, or email clair.clarke@rallytheglobe.com
We organise endurance category rallies which are competitive, with significant off-road sections and will challenge us through all the continents of the world. We also organise adventure category rallies which will explore the globe in a lighter competition environment, with minimal off-road sections and at a more civilised pace.
All our club's rallies will come with the highly experienced support crew and safety cover. We will always find (and we mean it) the best accommodation available and, because we are a not for profit company, we will charge no more than the rallies cost to organise.
Pre register for this event by clicking the link below!