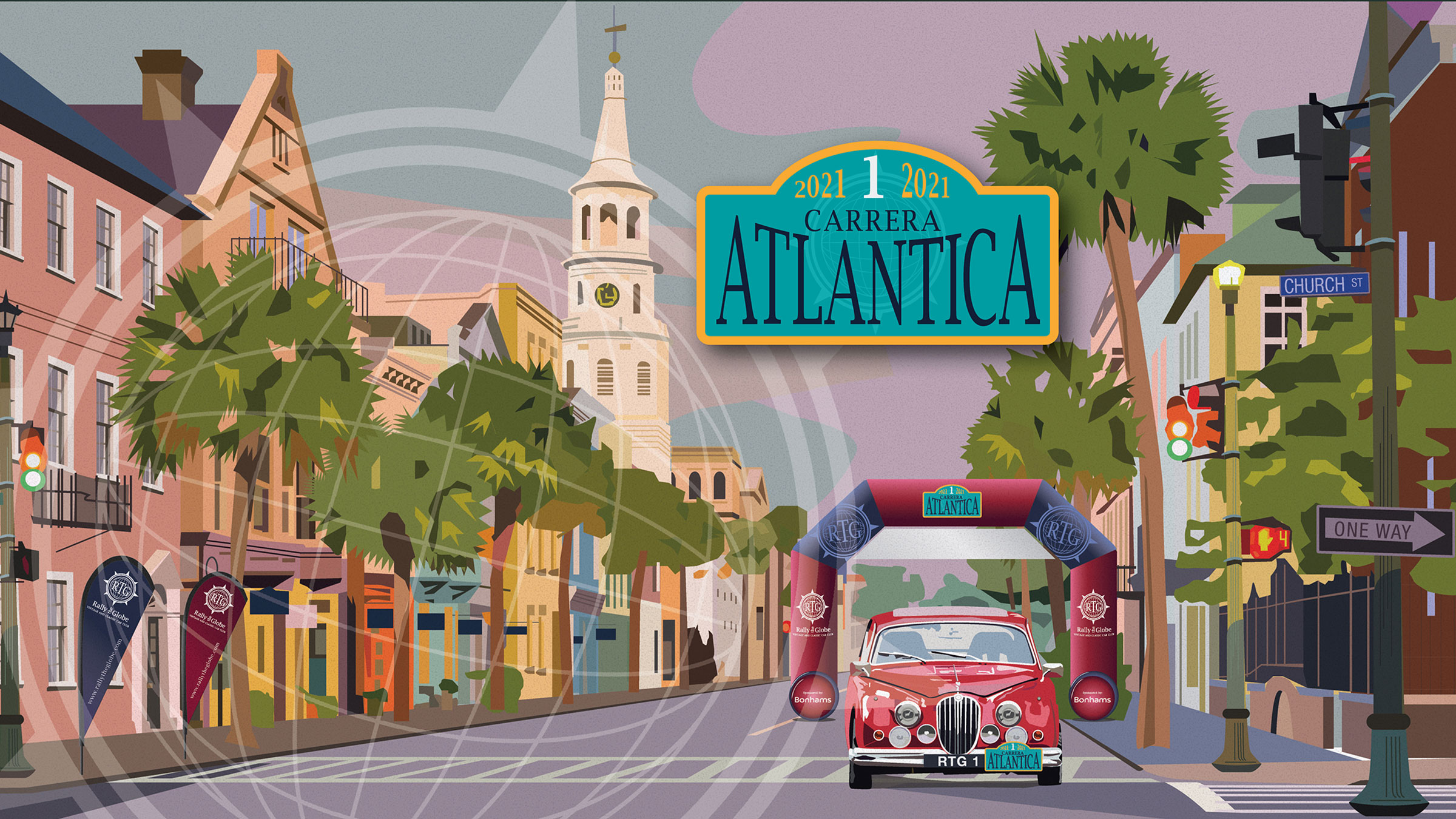 Throughout North Carolina, South Carolina, Georgia, Tennessee and Florida
17 February to 6 March 2021

Rally the east coast of the United States, travelling 3,000 miles from the home of the White House, Washington DC, to Key West in the Sunshine State
An event for true motor sport enthusiasts
The second event in our popular Carrera series, this 17-day adventure will take competing crews across several of the USA's eastern states on an all-asphalt route, visiting some of the most famous motor sports venues in the country and staying in top-class luxury accommodation.
With help on this event from former ITV Formula One commentator, and now US racing guru, Andrew Marriott, we will start our journey in Washington DC, before heading through the Carolinas, Georgia, Tennessee, and finally into Florida, where a Gala Finish in sunny Key West awaits.
Crews will compete in tests at Virginia International Raceway; Road Atlanta, home of the Petit Le Mans sportscar race; Sebring Raceway, one of the oldest continuously operating race tracks in the US; Hutchinson Island Race Track, where much of the Ford v. Ferrari film was shot; and Homestead-Miami Speedway, amongst others. Not only that, crews will experience the banking of the famous Daytona International Speedway, as well as visiting private museums, taking part in a traffic-stopping on-street car show in Naples and our very own mini-concours at Amelia Island's Ritz Carlton.
A rally not to be missed.
Not only is this a chance to visit some of the most famous motor sports venues in the US, rally crews will experience the iconic sights of Washington DC, drive on spectacular traffic-free roads through the Appalachian Mountains, dine on a train in Chattanooga, and even have time for a bit of relaxation in Savannah and Naples.
We start our rally in Washington DC, with 'Tech Inspection' (as Scrutineering is called in the States) taking place at our hotel in the heart of the city on 17 February 2021. The day will finish with a Welcome Dinner, providing the opportunity for competing crews to get to know their fellow drivers and navigators, before the competition begins in earnest the next day.
We organise endurance category rallies which are competitive, with significant off-road sections and will challenge us through all the continents of the world. We also organise adventure category rallies which will explore the globe in a lighter competition environment, with minimal off-road sections and at a more civilised pace.
All our club's rallies will come with the highly experienced support crew and safety cover. We will always find (and we mean it) the best accommodation available and, because we are a not for profit company, we will charge no more than the rallies cost to organise.
Book your entry for this event by clicking the link below!