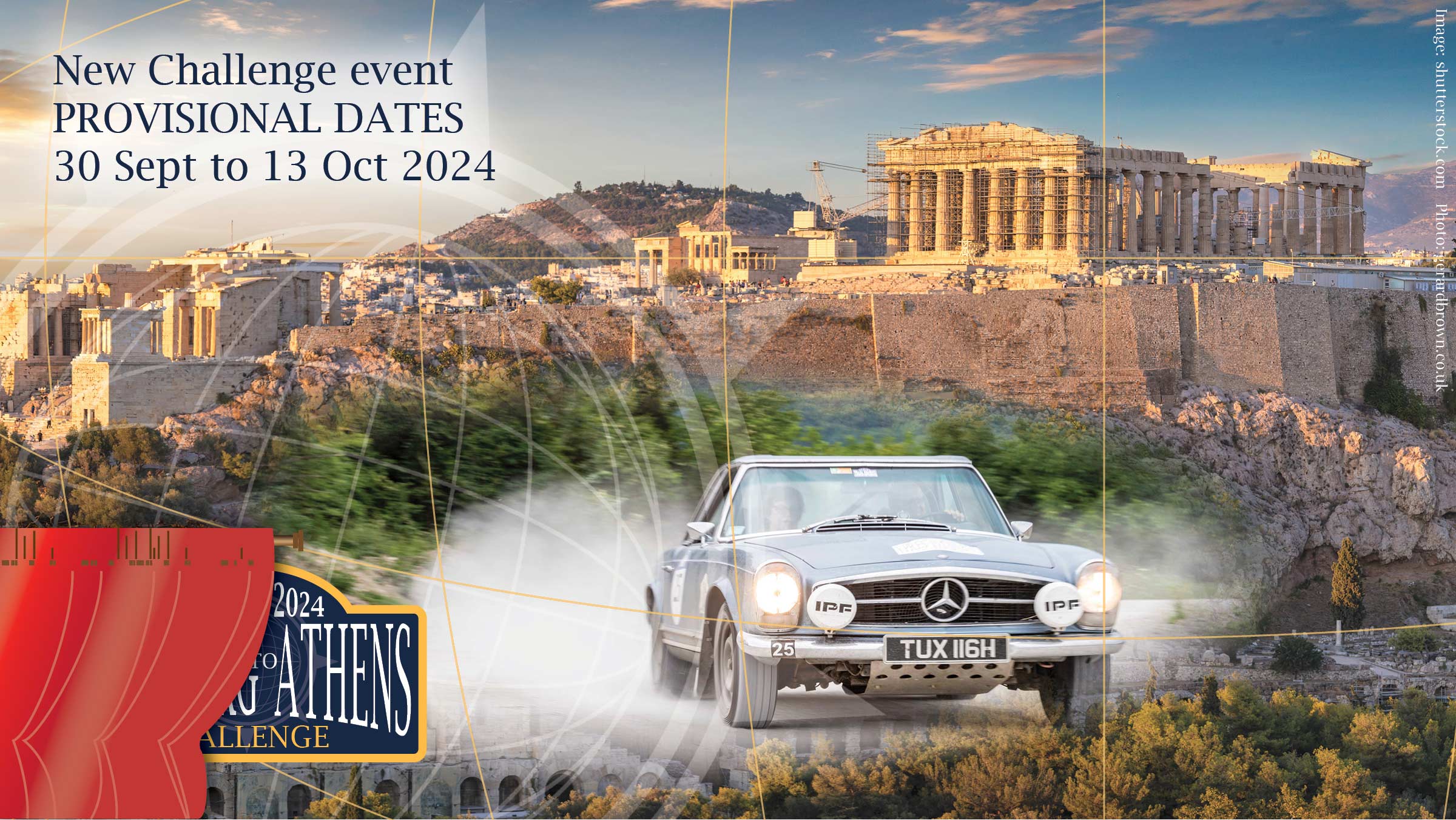 After the success of the Ypres to Istanbul Challenge last year, plans are progressing well for our next Challenge event in 2024.
30 September to 13 October 2024 (provisional dates)
Event Highlights
The route will initially enjoy Slovenia's "sunny side of the Alps" before exploring the historically tumultuous Balkans of Croatia and Bosnia & Herzegovina and occasionally dipping down to the sumptuous Adriatic coast. We'll discover some of the lesser-visited mountainous areas of Montenegro before crossing into Albania, a country shaped by King Zog and Enver Hoxha.
The final country on the itinerary will be Greece where we'll arrive with time to visit the occasional ancient site, and more importantly to make the most of the twisty roads through remote hills that make driving here a delight.
To pre-register for this event please click on the button below and fill in the required details. You will receive more information as soon as entries are open.
You can also contact the Rally the Globe office on +44 (0) 113 360 8961, or email directly via info@rallytheglobe.com
Rally the Globe is a not-for-profit club that exists to support a broad family of motorsport enthusiasts who want to explore the world in historic and classic vehicles. All our club's rallies come with highly experienced support crew and safety cover including:
Expert teams of sweep mechanics
On-call doctor or paramedic
Recommendations of experts in crew training and car preparation, shipping and insurance
Advice, encouragement and assistance from our friendly and knowledgeable team