Vintage Dolomites
24 September to 2 October 2022
The first Rally the Globe event that will run exclusively for cars in the Pre-war Category will take 8 days to explore the remarkable scenery and incredible roads of the Italian Dolomites and Austrian Alps.
Crews will start and finish near Innsbruck with multi-night stays in Bolzano and Cortina D'Ampezzo. There will be Regularity sections on lesser-used Alpine Passes, driving tests at a variety of venues and time to enjoy this unique area including a day off in the chic surroundings of Cortina.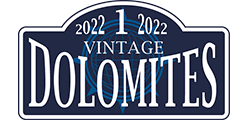 To pre-register for this event, please click here to email your details so that we can alert you when more information becomes available.
You can read more about the different Event Categories here
Rally the Globe is a not-for-profit club that exists to support a broad family of motorsport enthusiasts who want to explore the world in historic and classic vehicles. All our club's rallies come with highly experienced support crew and safety cover including:
Expert teams of sweep mechanics
On-call doctor or paramedic
Recommendations of experts in crew training and car preparation, shipping and insurance
Advice, encouragement and assistance from our friendly and knowledgeable team